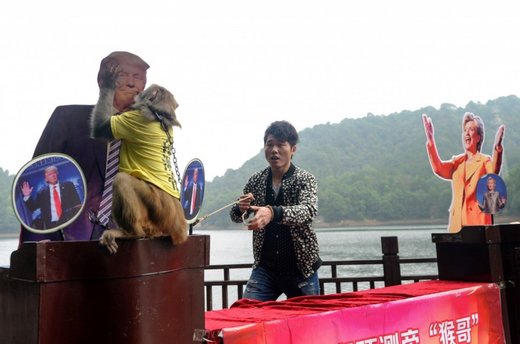 With U.S. polls yo-yoing and conspiracy theories swirling on both sides of the political spectrum, some of the smartest people in politics are at a loss in predicting the outcome of Tuesday's presidential election.
So, since people can't seem to predict the most epic election in U.S. history, why not let animals give it a shot?
Thankfully, the Shiyanhu Ecological Tourism Park in China's Hunan province had the same idea, and decided to roll out their not-so-secret weapon for unmasking the future:
a Chinese monkey described as the "king of prophets,"
according to Agence France-Presse
.
His name is Geda, and local legend has pegged him as a mystical monkey with prophetic insight — one with an impressive record of correctly predicting the winners of European soccer matches.