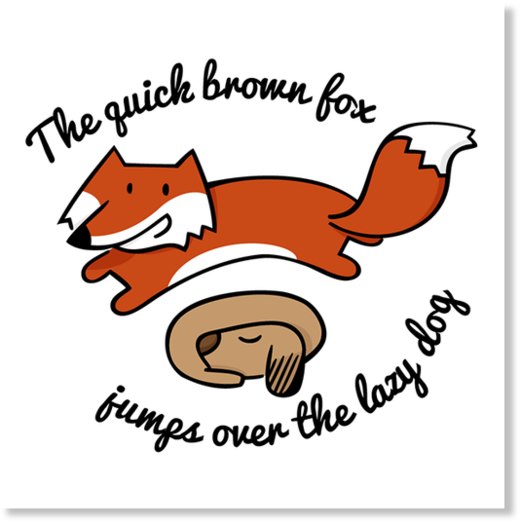 The quick brown fox jumps over the lazy dog.
Anyone who's ever taken a typing class or tested a keyboard knows this old pangram.
It is a meaningless collection of words meant to test every letter of the alphabet in one sentence.
In these polarized times of immediate - and often misinformed - reaction, we fear even this old, innocuous grouping of letters wouldn't survive unscathed.

It would be ripped apart, redefined and analyzed to serve a cause.
You see, we are quickly becoming a society that needs to mold and fold facts and phrases into something they're not.
To see an insult where one never existed. To hurl one back when one was never warranted.

It happens on social media every day.