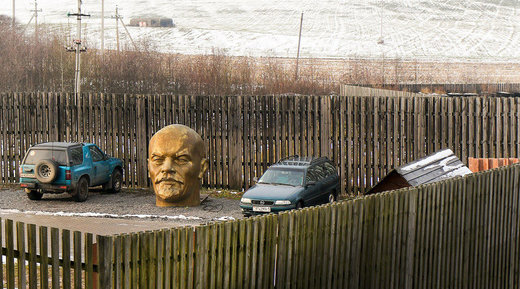 An internet user posted some peculiar images of a bronze-colored Lenin head the size of a car, appropriately placed in a parking lot called 'the Stalin Line', part of the eponymous historical complex near Minsk, Belarus.
Alfred Mikus posted the images with the comment: "They parked Lenin in Stalin Line."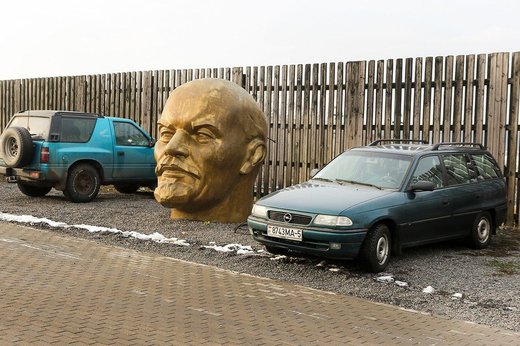 Nothing odd. Just an enormous Lenin head parked near someone's car.