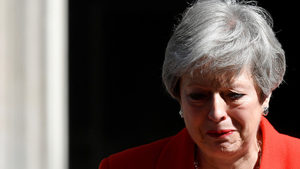 Time to say goodbye: 'Brexit' claims its second Tory PM
What fetters the mind and benumbs the spirit is ever the dogged acceptance of absolutes.
- Edward Sapir
Recent Comments
I am astounded, such hubris, how such people can decide when life begins, and what is the next step when life ends. as the bible says, three...
---
Good article. I reckon that the Chinese think far ahead, unlike the Americans, who don't really think too much anymore. Just threaten everyone...
---
"These national security concerns have been exacerbated by many months of Congressional delay in addressing these critical requirements, and have...
---
This is but one more factoid supporting the institutional concept that that which governs best, governs least. Instead, we have . . . this ... POS...
---
What is with the biospheric dome in the sketch? In days past, well, better said, long past, one could expect an explanation of why that sketch...