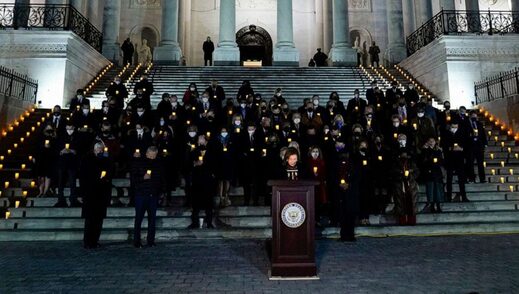 Following President Biden's speech yesterday, the nation observed a moment of silence lasting exactly 0 seconds long as they read the names of those who suffered death at the hands of supporters of former President Donald J. Trump.
Vice President Kamala Harris thanked Biden for his bold speech and took to the podium to announce the moment of silence. An intern then reverently handed her a folded piece of paper.
Several media pundits watched as Harris carefully unfolded the paper and stared at it blankly for a moment before waving the intern back. The vice president could be heard whispering, "This is blank."