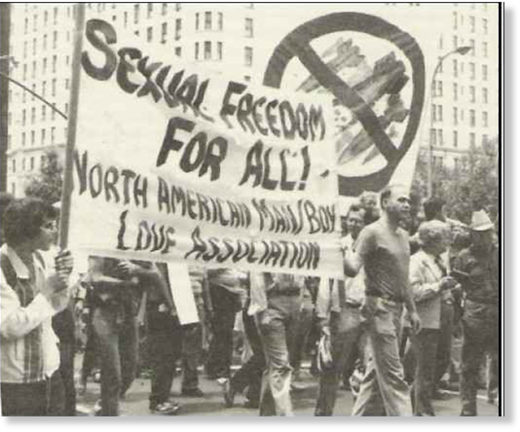 Three and half years ago, I wrote an
article
titled '
Mummy, why is Daddy wearing a dress? Daddy, why does Mummy have a mustache?
' where I suggested that one of the objectives of the LGBT/feminist movement was
not really freedom or equality but the normalization of pedophilia.
The article provoked a lot of debate among Sott readers, after all, the jury was still out, the alleged feminist/LGBT and pedophile collusion was just an assumption. I still had my doubts though, and in July 2017 I wrote another
article
'
Post-nihilism, a template for where we are heading
' that included the following:
Pedophilia is, of course, part of the agenda. And it has been so for a long time. Think about it: the tangible differences between a man and a woman are greater than the tangible differences between a 14 year old and an 18 year old.

If they manage to brainwash the masses to the point that they believe the male/female duality is just a social construct, imagine how easy it will be to blur the line between an 18 year old and a 14 year old and,

subsequently to enact a law that reduces the age of sexual majority, i.e. legalize pedophilia.



And this abomination will be promoted in the name of equality (everybody has the right to express their sexuality, even towards children), love (which is stronger than anything, including artificial age barriers), and freedom (sexual freedom).
Admittedly these assertions were also mere possibilities, because despite circumstantial evidence, there is no smoking gun proving that the LGBT/feminist lobby is consciously promoting a pro-pedophilia agenda. Recent events in France, however, may have taken one more step towards making that a reality.