"China, as a responsible major country, is ready to cooperate with all relevant parties to seize the historic opportunity of the development of the Arctic, to address the challenges brought by the changes in the region."

~ Chinese White Paper, January 25, 2018.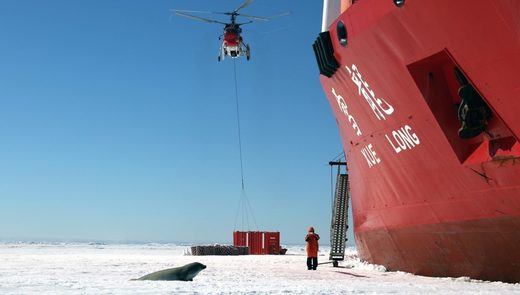 China's January 25
th
unveiling of the '
Polar Silk Road
' has created a wonderful opportunity for northern development not seen for decades. This opportunity not only extends China's incredibly successful growth model to North America, through a revolutionized system of arctic shipping and infrastructure development, but also provides for a new spirit of diplomacy founded not upon militarization of the Arctic,
as desired by neo-con utopian throwbacks of the Cheney and Obama eras
, but rather cooperation, respect, development and trust.
With Global Affairs Canada responding favorably to the Polar Silk Road initiative, and with the Canadian government's membership in the China-led Asian Infrastructure Investment Bank, not to mention British Columbia's Memorandum of Understanding uniting the province with the Belt and Road initiative, this new reality demands serious thinking for Canadians and Americans alike if we are to properly respond in the most genuine and beneficial way for the sake of our people and humanity at large.
1
From Whence Springs our Crisis?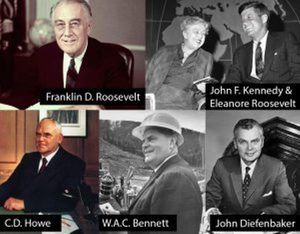 North America's stagnant economies have suffered for nearly 50 years under a false set of poisons known dualistically as "post-industrial-consumer society" on the one hand and an "anti-industrial growth economy" on the other. Not since the days of John F. Kennedy, Franklin Roosevelt (and their Canadian counterparts John Diefenbaker, C.D. Howe and W.A.C. Bennett) have long-term projects driven our economic thinking with the effect of increasing both the productive powers of labor, and improving the moral, physical and intellectual welfare of our citizens.
2
The increase of these three parameters (physical, intellectual, moral) increased our population carrying capacity in ways that no other species is capable, allowing us to nearly triple our population since 1950, and in so doing, demonstrate the true nature of mankind as a species of
boundless creative reason
, to the horror of the British Empire and its indoctrinated managerial elite globally.