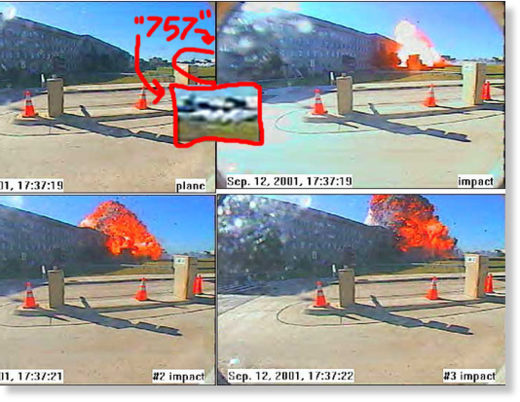 Comment: As part of our commemoration of 9-11, we are running this infamous piece that invoked the ire of the COINTELPRO masters operating behind abovetopsecret.com. With their Neocon lawyer breathing fire, they took down our server and we had to move this article to a Russian server for 2 years! We sure must have hit a nerve!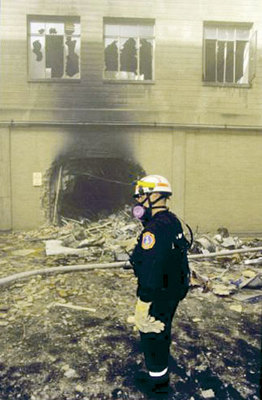 ©Department of Defense
After the release of the
QFG Pentagon Strike Flash Animation
on August 23rd, 2004, a veritable onslaught of new articles were published that sought to dismiss the "no plane at the Pentagon" theory. One such
article
, that is frequently referenced by certain '9/11 researchers' was authored by a member of the forum at the "Above Top Secret" (ATS) website. Interestingly, the article was written
just a few weeks after the release
of the Pentagon Strike Flash animation, which by then, was winging its way around the world and into the inboxes of millions of ordinary citizens. Perhaps you were one of them...