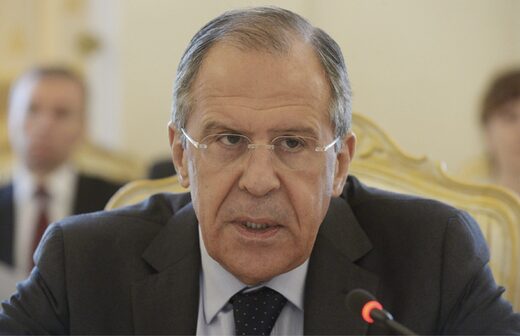 Hours after Russian President Vladimir Putin ushered in a new phase to the ongoing war in Ukraine with a partial nationwide military mobilization, his longtime top diplomat, Foreign Minister Sergey Lavrov, spoke with
Newsweek
Senior Foreign Policy Writer Tom O'Connor about the state of the conflict and its implications for Moscow's relationships with the international community, including other leading powers the United States and China.
Lavrov's career in diplomacy extends back half a century through the heat of the Cold War, the fall of the Soviet Union and the rise of Putin, who appointed him as foreign minister in 2004. Since then, Lavrov has served as the most senior representative of the Kremlin's foreign policy both in Moscow and in nearly every corner of the Earth to which he's traveled.
Now, he's in New York to attend the 77th session of the United Nations General Assembly, which is taking place at a particularly difficult time in the international order. Chief among the many key areas of global contention is the Ukraine conflict, which Lavrov has defended as a necessary endeavor to secure Russia's national security interests, even as Washington and its allies pour further support into Kyiv while attempting to isolate Moscow on the world stage.