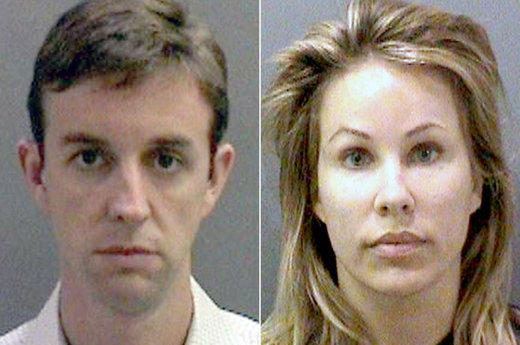 The constant anti-Russian hate propaganda that fills today's airwaves gives us an unprecedented glimpse into the creation of history and the mindset of those in positions of power.
One could be forgiven for tuning out all of the noise and blather,
but it is still a fascinating look at how history is distorted even as it's happening
. And, thanks to an
LA Times
write-up, we have a perfect example that helps us understand the very nature of how the 'game is played at the 'common or garden' level.
In August of 2016 the
LA Times
began publishing an incredibly vivid case study of psychopathy named
FRAMED: She was the PTA mom everyone knew. Who would want to harm her?
It is certainly must-read material for people interested in the subject of psychopathy, and it is made even more valuable due to the fact that the journalist who wrote the story is apparently unaware of the subject.
The Easter case study
The story begins with the background of Kelli Peters, a popular PTA president who had worked into the position through volunteering countless hours in after-school care-giving activities. She was popular, loved by the community, and
especially loved by the children.
Having spent years living and working in the peaceful city of Irvine, California, Kelli was ill-prepared when an otherwise normal day was interrupted by a surprise visit from a police officer. Kelli was initially puzzled but grew more concerned as the officer asked to search her car. When the officer came back with a 'Ziploc bag of marijuana, 17 grams worth, plus a ceramic pot pipe and two smaller EZY Dose Pill Pouch baggies, one with 11 Percocet pills, another with 29 Vicodin', she was horrified, but she knew the drugs weren't hers. In shock, she begged the officer to believe her.