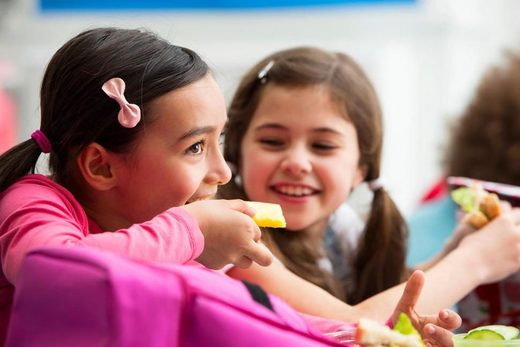 There's a scourge plaguing the children of today; an outdated, outmoded concept that continues to interfere with the freedom our children need and deserve. That scourge is best friends.
Having a best friend is a terror upon childhood, and it needs to be stopped.
Or so says Dr. Barbara Greenberg , PhD, child and adolescent psychologist, in an
op-ed piece for U.S. News
. Well, that's a bit of an exaggeration. What Dr. Greenberg
actually
says is that there's "
merit to the movement to ban having best friends
," and goes on to argue for that "merit". Apparently this is a thing, with Greenberg citing best-friend-banning as being an "
emerging trend among European schools, and now some American schools as well
." She doesn't give any reference for this, so I guess we'll just have to take her word for it (OK, I looked it up.
It's
a thing
).
When I first encountered the headline of the piece, "
Should Schools Ban Kids From Having Best Friends?
", my first thought was, 'No, of course not. What a silly idea'. And reading the piece in its entirety didn't do anything to change my mind. The argument can be boiled down to 'because feelings', and outright ignores the
importance of friendship
and particularly
best friends
.