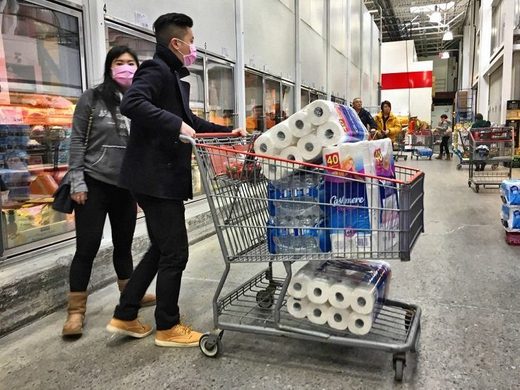 First comes the farce, an (almost) universal government lie around the globe about a deadly virus, WHO named COVID-19. The decision for a global lockdown - literally for the collapse of the world economy - was already taken at the WEF conference in Davos, 21 - 24 January 2020. On January 30, WHO declared COVID-19 a Public Health Emergency of International Concern (PHEIC). At that time, there were only 150 known COVID-19 cases outside of China. No reason whatsoever to declare a pandemic. On March 11, Dr. Tedros, DG of WHO converted the PHEIC into a pandemic. This gave green light for the start of implementing "The Plan".
The pandemic was needed as a pretext to halt and collapse the world economy and the underlying social fabric.
There is no coincidence. There were a number of preparatory events, all pointing into the direction of a worldwide monumental historic disaster.
It started at least 10 years ago - probably considerably earlier - with the infamous 2010 Rockefeller Report, which painted the first phase of a monstrous Plan, called the "Lock Step" scenario. Among the last preparatory moves for the "pandemic" was Event 201, held in NYC on 18 October 2019.