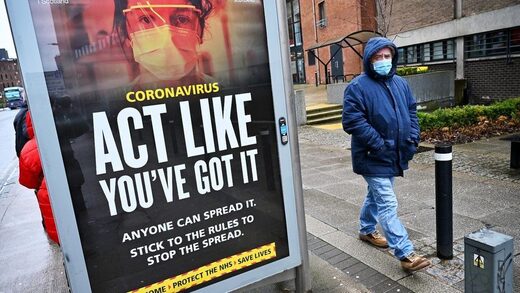 When the prescient George Orwell wrote, "
People will, in fact, have their liberties taken away from them, but will rather enjoy it"
back in 1949, I don't believe that a war-weary population anywhere in the world, captivated by their recently threatened democracy and infatuated with freedom, could have imagined his words would one day carry weight. Fast forward to 2021 and the only criticism we can give to his prediction is that it was an understatement.
Perhaps though, Orwell was not so much a great prophet as he was someone who had looked at recent history in Germany and envisioned that the events would repeat themselves elsewhere in the years to come. It was only 16 years before he wrote those famous words that the Reichstag was burned down. What ensued was a plea from the masses for the eradication of liberties. The German people, with their irrational fear of a Communist takeover, begged the Nazi Party to remove their freedom of speech, restrict their freedom of movement and delete their freedom of the press. Adolf Hitler, naturally, granted them their wishes.
Now replace the words 'irrational fear of a Communist takeover' with 'irrational fear of a virus' and we see that, in reality, little has changed
.
Many today are not just enjoying the removal of their liberties, but they are begging for more. They are addicted to their new-found servitude.
A recent survey conducted in the UK showed that when people were asked if they would miss lockdown measures, should they be terminated, more than half stated that they would
miss some or many aspects of them
.