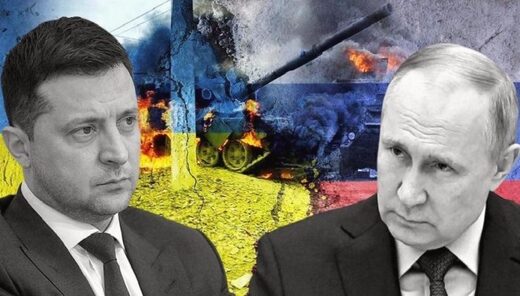 [...] Just recently I came across perhaps the
clearest and most reasonable
account
of what has been going on in Ukraine. Its importance comes due to the fact that its author, Jacques Baud, a retired colonel in the Swiss intelligence service, was variously a highly placed, major participant in NATO training operations in Ukraine. Over the years, he also had extensive dealings with his Russian counterparts. His long essay first appeared (in French) at the respected
Centre Français de Recherche sur le Renseignement
. A literal translation appeared at
The Postil
(April 1, 2022). I have gone back to the original French and edited the article down some and rendered it, I hope, in more idiomatic English. I do not think in editing it I have damaged Baud's fascinating account. For in a real sense, what he has done is "to let the cat out of the bag."
— Boyd D. Cathay
******

The Military Situation In The Ukraine
by
Jacques Baud
March 2022
Part One: The Road To War
For years, from Mali to Afghanistan, I have worked for peace and risked my life for it. It is therefore not a question of justifying war, but of understanding what led us to it.
Let's try to examine the roots of the Ukrainian conflict. It starts with
those
who for the last eight years have been talking about "separatists" or "independentists" from Donbass. This is a misnomer. The referendums conducted by the two self-proclaimed Republics of Donetsk and Lugansk in May 2014, were
not
referendums of "independence" (независимость), as some
unscrupulous journalists
have claimed, but
referendums
of "self-determination" or "autonomy" (самостоятельность)
. The qualifier "pro-Russian" suggests that Russia was a party to the conflict,

which was not the case,
and the term "Russian speakers" would have been more honest. Moreover,
these referendums were conducted against the advice of Vladimir Putin
.