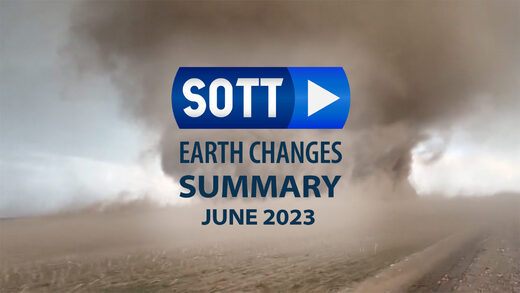 Record rainfall and flooding around the world marked this month, but some rare snow events should be highlighted:
Some parts of Jasper, Alberta, received more than 4 inches of rain and more than 20 inches of snow during the week of the summer solstice. In Jasper National Park, two roads were closed and 60 visitors were rescued after becoming stranded. In western Canada, many ski resorts were blanketed with unusually heavy snow for June.
The same system dropped 6 inches of snow at Tamarack Resort, Idaho, and Beaver Creek Resort, Colorado. America's Mountain was also hit by a sudden blizzard that dumped a record amount of snow for June, bringing all traffic in the area to a halt as visibility dropped to zero in a matter of minutes.
In Santa Cruz, Bolivia, the country's largest agricultural region braced for a surprise wave of snow and ice that caused lasting damage to crops and livestock. Torrential rains also caused flooding in the same area, leading to road closures and air evacuations.
Other important flood events this month:
Southern Brazil: Record flooding for June - 13 deaths, 5,000 homes damaged, and 84,000 people without power.
Japan: Tropical Storm Mawar unleashed the heaviest 24-hour rainfall on record - thousands evacuated and 4,000 homes without power.
Southwest China: 24.2 inches of rain in 24 hours broke a national record for the area - Thousands evacuated.
Haiti - Torrential rains and heavy flooding caused 42 deaths - Tens of thousands of homes lost.
Eastern Nepal: Hundreds of thousands affected by flash floods - 13 dead, 26 missing.
Southern Cuba: 14 inches of rain in 24 hours - Thousands evacuated.
Another interesting event worth mentioning was the rare and powerful 5.8 magnitude earthquake that struck several parts of western France on June 17. The earthquake was described as one of the strongest ever recorded on the mainland.
All this, and more, in this month's SOTT Earth Changes Summary:
Or watch on
Odysee.
To understand what's going on, check out our book explaining how all these events are part of a natural climate shift, and why it is taking place now:
Earth Changes and the Human-Cosmic Connection
Check out previous installments in this series - now translated into multiple languages - and more videos from SOTT Media
here
,
here
, or
here
.