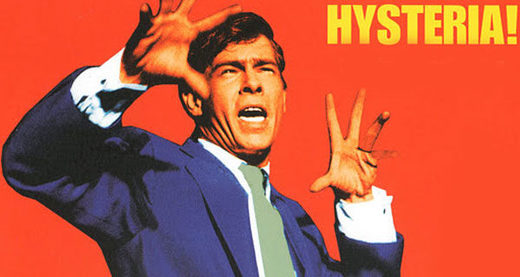 Continued from Part 1:
Why He's Wrong, Even Though He's Right
I wasn't familiar with the 'fourth turning' before the Bannon media hype, but the idea didn't strike me as off the wall once I read about it. I think it's actually quite useful. And it's not really new either. Howe and Strauss seem to have built upon existing ideas of historical cycles and refined them, tying them to the biological life cycle and filling in a lot of the details. For example, Howe
mentions
Toynbee's idea of a "great war cycle":
And this is the old lesson of Arnold Toynbee, of what he calls the great war cycle that arose every 80 years or so: it's when the generation who doesn't remember the last great catastrophe finally become the senior leaders.
Another source is Russian sociologist Pitrim Sorokin. I'm not sure if Howe and Strauss were familiar with Sorokin's work, but these blog posts (
here
,
here
, and
here
) suggest that their theory at least "appears to be a clean innovation on Sorokin's work". Sorokin also identified a cycle of 80 to 100 years that ping-pongs between spiritual and materialistic mindsets, roughly corresponding to the awakening and crisis turnings. For Howe and Strauss, the second and fourth turnings - spiritual awakening and secular crisis - form the key moments in the larger cycle of cultural trends.
There's another source, however, that I think rounds out the generational theory even more and provides the perspective we need in order to prevent the current crisis from progressing to a reign of terror. Readers familiar with Lobaczewski's
Political Ponerology
(which cites Sorokin's work as a source) know that one of main points of the book is that some psychopaths strive for political power, and create societal nightmares once they achieve it. But equally important is his focus on the historical cycles that make such a thing possible. The two are intimately tied together.