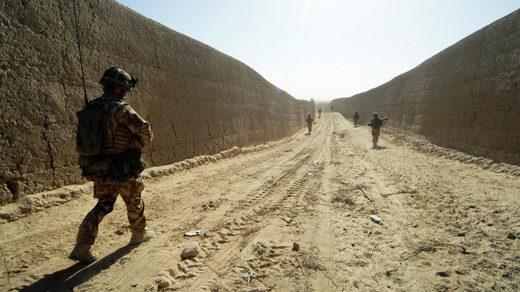 Britain's strategic relationship with radical Islam goes back decades and continues to this day.
There is no more foul a stench than the stench of hypocrisy, and there is no more foul a hypocrisy than the British government painting Bashar al-Assad as a monster when in truth he and the Syrian people have been grappling with a twin-headed monster in the shape of Salafi-jihadi terror and Western imperialism. Both are committed to destroying Syria as an independent, non-sectarian state, and both are inextricably linked.
Author and journalist Mark Curtis
charts
in detail the contours of this history in his book
Secret Affairs: Britain's Collusion with Radical Islam:
"British governments, both Labour and Conservative, have, in pursuing the so-called 'national interest' abroad, colluded for decades with radical Islamic forces, including terrorist organizations. They have connived with them, worked alongside them and sometimes trained and financed them, in order to promote specific foreign policy objectives. Governments have done so in often desperate attempts to maintain Britain's global power in the face of increasing weakness in key regions of the world, being unable to unilaterally impose their will and lacking other local allies. Thus the story is intimately related to that of Britain's imperial decline and the attempt to maintain influence in the world."