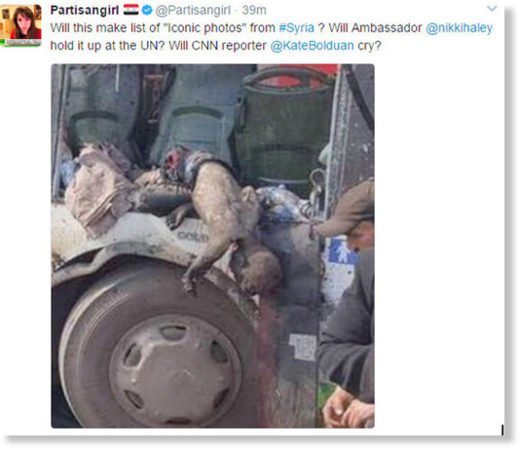 The BBC truly outdid itself with a vile piece of fake journalism on the occasion of
the recent horrific deaths of 126 people
, including 68 children, on buses taking people out of the US-backed jihadi-besieged towns of Foua and Kefraya in Syria.
The very first thing to be said is that the BBC in the above-linked article makes absolutely no reference to terrorism. It doesn't use the words
'terrorists' or 'terrorism' even once.
The only thing we get is "bomb attack", "attack" or "bus attack". We should all justifiably be outraged that the innocent civilians of this heinous act aren't even afforded the dignity of being named victims of terrorism.
The article makes no comments on the horror of children's suffering who made up over 50% of the deaths. Apart from the description of 68 killed, the only reference to this attack being unconscionable is a quote from Pope Francis, saying it was a "vile attack on fleeing refugees".