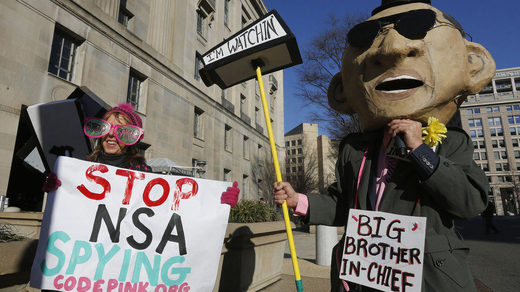 A group of former intelligence agency directors and other trustworthy cybersecurity pros has launched a charitable initiative to protect US elections against foreign interference. So who are these noble guardians of democracy?
The "US Cyberdome" claims to apply top-of-the-line cybersecurity capabilities to the country's vulnerable election systems, motivated by nothing more than a selfless devotion to protecting democracy against "sophisticated attacks by constant and ever-evolving threats."
Stuffed with sinister ex-spooks like former Director of National Intelligence James Clapper and former Homeland Security Secretary Michael Chertoff, Cyberdome will keep America's democracy safe from "purposeful attacks and exploits" and even "undue influence from enemies both foreign and domestic" - at no cost!