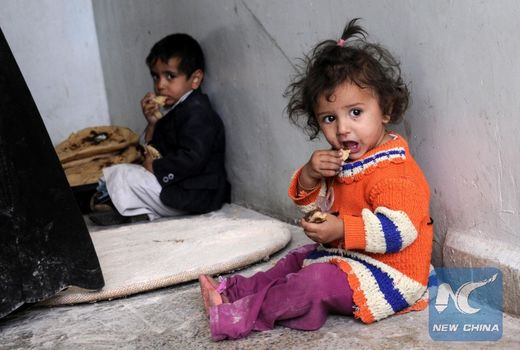 Six months of unremitting war in Yemen have left at least 505 children dead and injured a further 702, the UN Children's Fund (UNICEF) indicated on Friday.
UNICEF also reported that over 1.7 million children are presently at risk of malnutrition while 10 million children are in need of urgent humanitarian assistance.
"With every day that passes, children see their hopes and dreams for the future shattered," said UNICEF Representative in Yemen Julien Harneis, adding "their homes, schools and communities are being destroyed, and their own lives are increasingly threatened by disease and malnutrition."
Figures show that 537,000 children under five are at risk of severe acute malnutrition, more than tripling the pre-conflict number of 160,000.
Endemic food shortages together with reduced access to health facilities and sanitation have further been compounded by the lack of fuel, electricity, gas and water.
Key infrastructure has also been affected by attacks, with as many as 41 schools and 61 hospitals either targeted or damaged.
UNICEF indicated that it has provided three million people with access to safe water, and that over five million children have received measles and polio vaccinations.
Some 93,500 children have also been treated for severe acute malnutrition while 520,000 were able to sit delayed school exams.