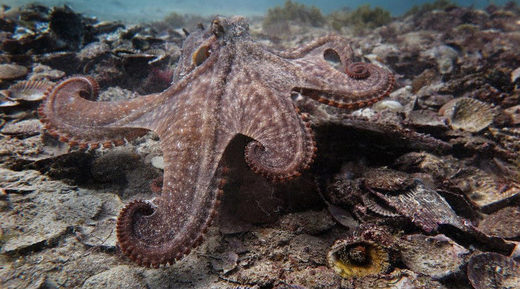 The discovery of an underwater city built by octopuses, dubbed Octlantis, has led researchers to conclude the mysterious mollusks aren't the loners we thought they were.
Octopuses have long been thought solitary creatures, with mating typically the only meeting between the two sexes. The creatures always go their separate ways afterward.
However in Jervis Bay, off the coast of New South Wales, Australia, researchers recently discovered a 'city' built by octopuses on rocky outcrops using piles of old shells.