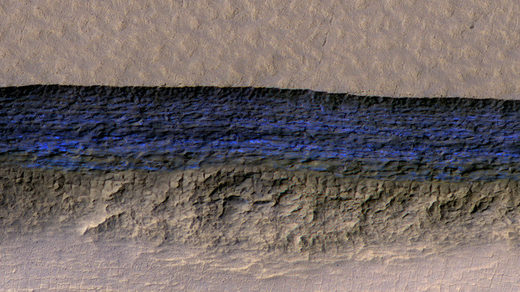 Mars has ice sheets more than 100 meters deep hiding beneath its red dust, offering a potential water source for future explorers of the Red Planet, according to new research.
A team of scientists, led by Colin Dundas, a geologist at the US Geological Survey, analyzed data from the Mars Reconnaissance Orbiter (MRO), specifically looking at eight areas where erosion occurred.
The results revealed massive subsurface ice sheets on the planet extending from just below the surface to a depth of at least 100 meters (328ft).
The remarkable ice cliffs appear to contain distinct layers, which could preserve a record of Mars' past climate, according to the
report
.