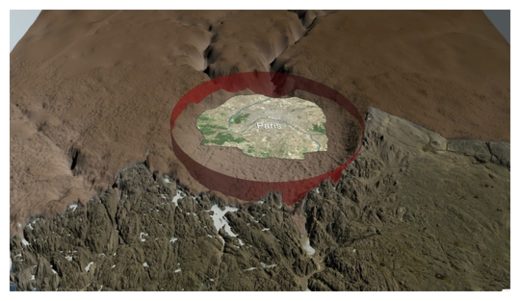 Scientists have discovered a crater beneath Greenland's Hiawatha Glacier that they say could be one of the 25 largest impact structures on Earth.
It's a 31-kilometre-wide circular bedrock depression up to a kilometre below the ice and was likely caused by a fractionated iron asteroid about a kilometre wide.
Its impact would have had substantial environmental consequences in the Northern Hemisphere and perhaps even more widely
, say the researchers, led by led by Kurt Kjær from the University of Copenhagen, Denmark.
The crater is the only one of its size that retains a significant portion of its original surface topography.