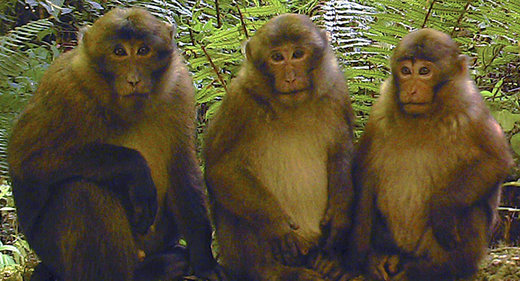 A new species of primate, the White-cheeked macaque, has been spotted in Arunachal Pradesh by a team of researchers from North East India.
The White-cheeked macaque (Macaca leucogenys),
a species new to science
, was first discovered in Arunachal Pradesh's Anjaw district, bordering the Tibet region of China by a group of biologists and wildlife photographers last year, during a bird watching trip. However
it took nearly a year for the scientific community to acknowledge that it was a new species different from macaques normally found in this region.
They narrowly missed being the first in the world to formally report the species after spotting the primate. A group of Chinese researchers, led by Cheng Li had beaten them to it by days reporting the discovery of the species in the
American Journal of Primatology.
Formally reporting a find in a journal takes precedence over spotting a species.