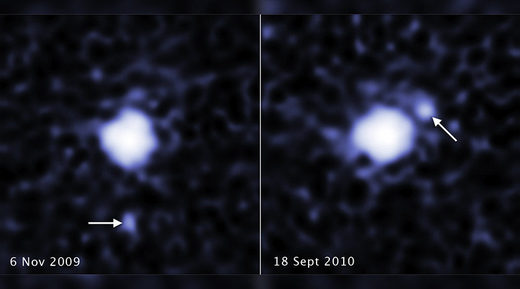 A new study has revealed that the third-largest dwarf planet in our solar system has its own moon.
Researchers used three different space observatories to confirm that dwarf planet 2007 OR10, which is nicknamed "
Snow White
," is orbited by a moon.
Snow White is a 1,530 kilometer-wide (950 mile) dwarf planet, while the new moon has been measured at between 240 to 400 kilometers (150-250 miles) in diameter. They are located in the frigid Kuiper Belt, on the outskirts of our solar system, beyond Neptune.
The moon was spotted in archival images of Snow White taken by NASA's Hubble telescope. Observations of the dwarf planet by the agency's Kepler Telescope first alerted astronomers to the possibility of a moon circling it.