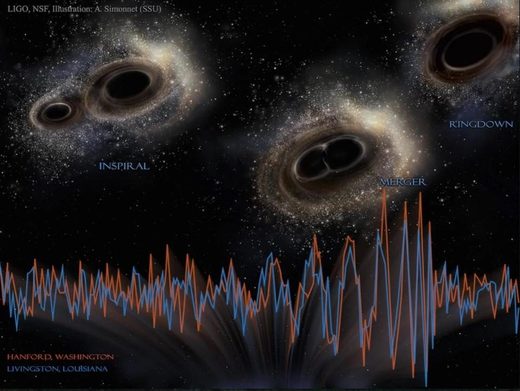 After an effort of more than 100 years and a collaboration involving over 1,000 scientists, we all celebrated. It was Feb. 11, 2016, and LIGO had just announced their first direct detection of gravitational waves. Analysis of the data attributed the signal to a black hole merger that happened several billion light years away. But what if there wasn't a signal at all, but rather patterns and correlations in the noise that fooled us into believing we were seeing something that wasn't real? A group of Danish researchers
just submitted a paper
arguing that the celebration might have been premature.
A team of five researchers — James Creswell, Sebastian von Hausegger, Andrew D. Jackson, Hao Liu and Pavel Naselsky — from the Niels Bohr Institute in Copenhagen, presented their own analysis of the openly available LIGO data. And, unlike the LIGO collaboration itself,
they come to a disturbing conclusion: that these gravitational waves might not be signals at all, but rather patterns in the noise that have hoodwinked even the best scientists working on this puzzle
.