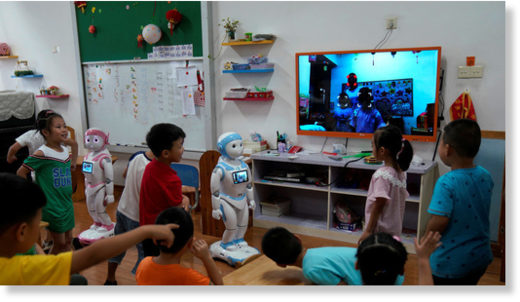 Robot pressure could soon replace peer pressure as a chief concern amongst parents with new research finding that children can be significantly influenced by machines, even when the droids are obviously wrong.
The study asked children aged between seven and nine to look at a screen showing four lines and identify which two match in length. When they carried out the simple task alone the kids got the answers right almost every time.
However, when they did it alongside a robot their accuracy dropped by 12 percent and almost all of their wrong answers were found to match those of the robot.
Writing in
Science Robotics
, the University of Plymouth researchers behind the study said the findings raise concerns around the potential for robots to have a negative influence on vulnerable children.