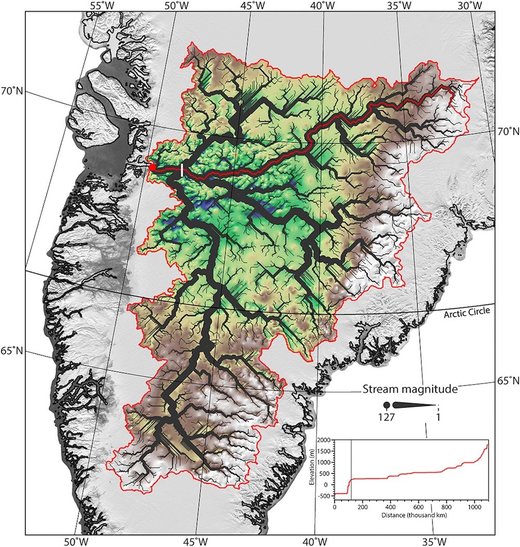 A network of ancient rivers lies frozen in time beneath one of Greenland's largest glaciers, new research reveals.
The subglacial river network, which threads through much of Greenland's landmass and looks, from above, like the tiny nerve fibers radiating from a brain cell, may have influenced the fast-moving Jakobshavn Isbrae glacier over the past few million years.
"The channels seem to be instrumental in controlling the location and form of the Jakobshavn ice stream — and seem to show a clear influence on the onset of fast flow in this region," study co-author Michael Cooper, a doctoral candidate in geography at the University of Bristol in the United Kingdom, told Live Science. "Without the channels present underneath, the glacier may not exist in its current location or orientation."