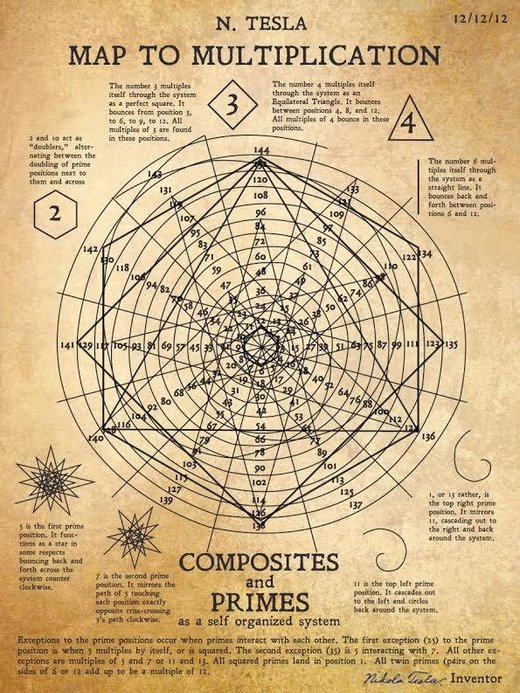 A recently discovered set of original Nikola Tesla drawings reveal a map to multiplication that contains all numbers in a simple to use system.
The drawings were discovered at an antique shop in central Phoenix Arizona by local artist, Abe Zucca. They are believed to have been created during the last years of Tesla's Free Energy lab, Wardenclyffe. The manuscript is thought to contain many solutions to unanswered questions about mathematics.
The Sketches were hidden in a small trunk with numerous other drawings and manuscripts ranging from hand-held technological devices to free-energy systems, many with notes scrawled all over them. Some of the pieces are already familiar to the public, but a few others are not. Most notably is the Map to Multiplication or the Math Spiral. Zucca made a few copies and showed the drawings around to different thinkers, dreamers, and mathematicians.