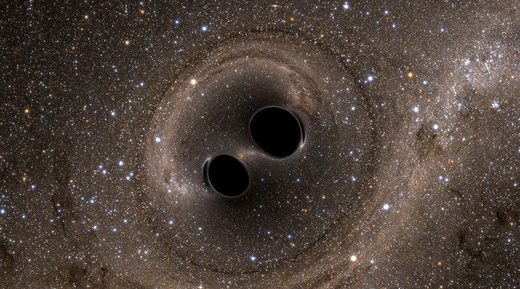 Albert Einstein's once-theoretical gravitational waves were detected in January for only the third time in history, scientists announced Thursday.
The waves are ripples in space which permeate through time when two black holes smash together to create a supermassive one.
Einstein predicted gravitational waves over a century ago but they remained elusive until September 2015 when scientists working with the Laser Interferometer Gravitational Wave Observatory (LIGO) picked up the cosmic vibrations.
These vibrations are caused when massive celestial objects - in this latest case two black holes - smash together and merge, triggering ripples in space that echo through time and are picked up by LIGO here on Earth.