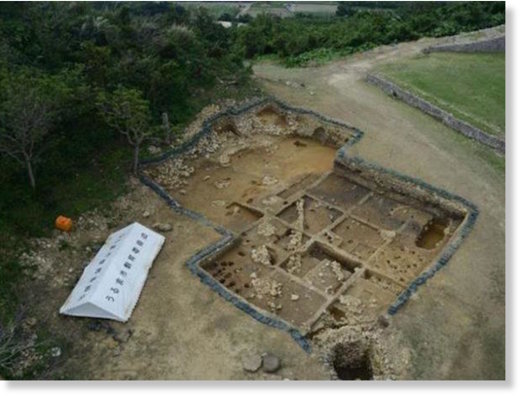 Archaeologists were left baffled by the "strange" discovery of ancient Roman coins buried in the ruins of a castle in Japan.
The four copper coins were retrieved from soil beneath Katsuren Castle on Okinawa Island, and were originally thought to be a hoax before their true provenance was revealed.
The designs on the coins are difficult to decipher as they have been eroded over time, but x-ray analysis revealed several of the relics bore the image of Emperor Constantine I.
Since excavation on the site began in 2013, researchers have also found a further six coins which may be dated back to the Ottoman Empire in the late 17th century.
The Roman coins appear to be much older, dating back to at least 400AD according to estimates.