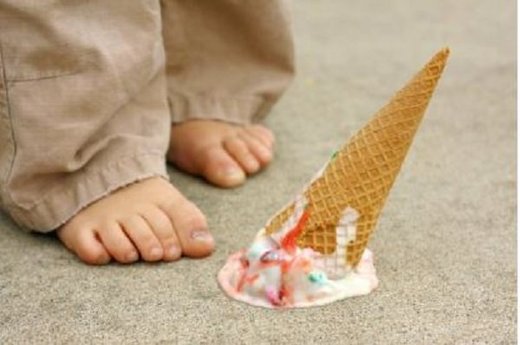 Turns out bacteria may transfer to candy that has fallen on the floor no matter how fast you pick it up.
Rutgers researchers have disproven the widely accepted notion that it's OK to scoop up food and eat it within a "safe" five-second window. Donald Schaffner, professor and extension specialist in food science, found that moisture, type of surface and contact time all contribute to cross-contamination. In some instances, the transfer begins in less than one second. Their findings appear online in the American Society for Microbiology's journal,
Applied and Environmental Microbiology
.
"
The popular notion of the 'five-second rule' is that food dropped on the floor, but picked up quickly, is safe to eat because bacteria need time to transfer
," Schaffner said, adding that while the pop culture "rule" has been featured by at least two TV programs, research in peer-reviewed journals is limited.