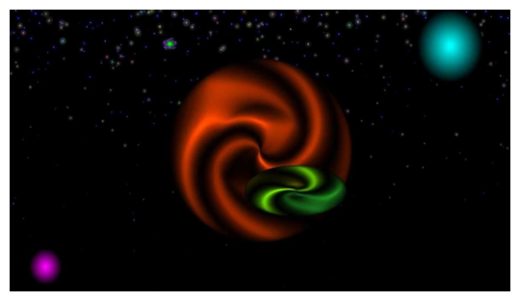 Astrophysicist Paul Davies at Arizona State University
suggests that advanced technology might not even be made of matter;
that it might have no fixed size or shape; have no well-defined boundaries; is dynamical on all scales of space and time; or, conversely, does not appear to do anything at all that we can discern;
does not consist of discrete, separate things; but rather it is a system, or a subtle higher-level correlation of things. Are matter and information, Davies asks, all there is? Five hundred years ago, Davies writes, " the very concept of a device manipulating information, or software, would have been incomprehensible. Might there be a still higher level, as yet outside all human experience, that organizes electrons?
If so, this "third level" would never be manifest through observations made at the informational level, still less at the matter level.
We should be open to the distinct possibility that advanced alien technology a billion years old
may operate at the third, or perhaps even a fourth or fifth level - all of which are totally incomprehensible to the human mind at our current state of evolution.
Susan Schneider of the University of Pennsylvania appears to agree. She is one of the few thinkers-outside the realm of science fiction - that have considered the notion that artificial intelligence is already out there, and has been for eons.
Her study,
Alien Minds
, asks "How would intelligent aliens think? Would they have conscious experiences? Would it feel a certain way to be an alien?"