According to folklore, this Friday's full moon is the Harvest Moon--a bright orb that shines down on the ripening fields of the northern hemisphere, allowing farmers to harvest their crops late into the night. The Harvest Moon of Sept. 16th won't be as bright as usual, though. It's going to pass through Earth's shadow, producing a penumbral lunar eclipse.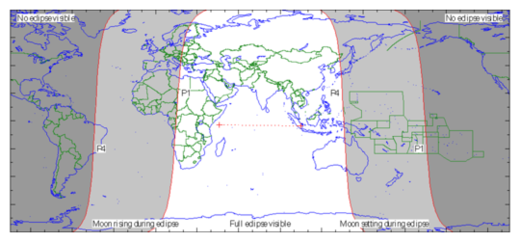 A penumbral eclipse happens when the Moon passes through the pale outskirts of Earth's shadow. It is much less dramatic than a total lunar eclipse. In fact, when observers are not alerted beforehand, they often do not realize an eclipse is underway. Nevertheless, the subtle shadow of Earth is visible to the naked eye
if
you know it's there.