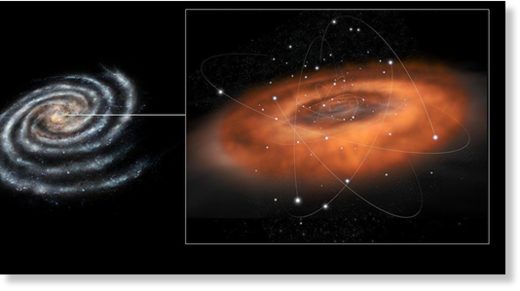 Astronomers have for the first time found evidence of an enormous black hole near the heart of the Milky Way galaxy.
They say it is possibly one hundred thousand times more massive than the sun has been found hiding in a toxic gas cloud near the galaxy's center.
Tomoharu Oka, an astronomer at
Keio University in Tokyo
, told Sputnik about the importance of the find.
"This may be the second largest black hole in the Milky Way after Sagittarius A at the very centre of the galaxy and the first detection of an IMBH candidate in the Milky Way."
He revealed it was likely to sink into the nucleus by dynamical friction and eventually merge to it.
"The IMBH may have been formed by merging of stellar mass black holes. Such events generate strong gravitational waves."