During the months of November 2016, 1 new comet has been discovered. "
Current comet magnitudes
" & "
Daily updated asteroid flybys
" pages are available at the top of this blog (or just click on the underline text here).
The dates below refer to the date of issuance of CBET (Central Bureau Electronic Telegram) which reported the official news & designations.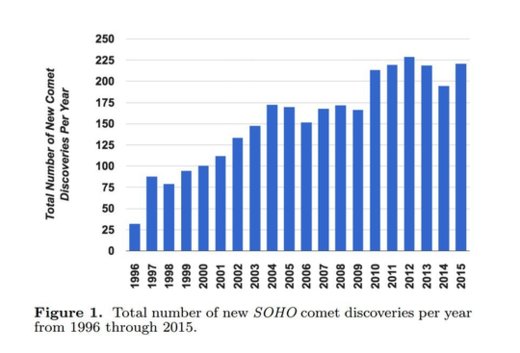 Comet Discoveries
Nov 03 Discovery of C/2016 U1 (NEOWISE)
Other news
Nov 02 Newly discovered asteroid
2016 VA
came to about 90.000 km from the Earth's surface on the second day of November, reaching magnitude 12. It crossed the Earth shadow for a few minutes (between 23:24-23:35 UT on Nov 01, just 0.3 LD from Earth), challenging astronomers to observe a peculiar "asteroidal eclipse".
Below you can see an animation showing this spectacular event as observed by
G. Masi (Virtual Telescope Project)
. According to Masi:
"Each frame comes from a 5-seconds integration. At the eclipse time, the asteroid was moving with an apparent motion of 1500"/minutes"
.