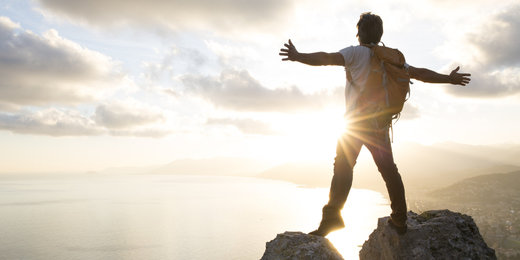 How people describe both positive and negative events in their lives influences their perception of their own life. When scientists began tracking the health of 268 Harvard sophomores in 1938 during the Great Depression, they hoped the longitudinal study would reveal clues to leading healthy and
happy lives
. They got more than they wanted.
After following the surviving Crimson men for nearly 80 years as part of the
Harvard Study of Adult Development
, one of the world's longest studies of adult life, researchers have collected a cornucopia of data on their physical and mental health.
Of the original Harvard cohort recruited as part of the Grant Study, only 19 are still alive, all in their mid-90s. Among the original recruits were eventual President John F. Kennedy and longtime
Washington Post
editor Ben Bradlee. (Women weren't in the original study because the College was still all male.)
In addition, scientists eventually expanded their research to include the men's offspring, who now number 1,300 and are in their 50s and 60s, to find out how early-life experiences affect health and aging over time. Some participants went on to become successful businessmen, doctors, lawyers, while others ended up as schizophrenics or alcoholics, but not on inevitable tracks.