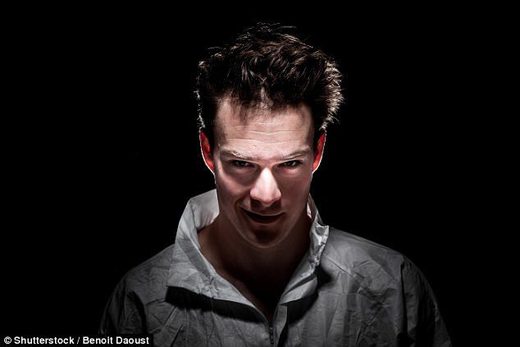 Psychopaths may give themselves away by showing how well they can lie, new research suggests.
Researchers found those with psychopathic traits can learn how to be deceitful and manipulative faster than people without these characteristics.
The results
suggest that psychopaths do not not have a 'natural' capacity for dishonesty, but can learn how to deceive people more easily than others
.
Researchers say psychopaths might find it easier to lie
because their brains do not have to work so hard at resolving moral conflicts
.
Researchers asked people to take part in an experiment where they had to pretend to recognise or not recognise faces in a collection of photographs.
They discovered individuals with high levels of psychopathic traits were able to lie much more quickly after practising the task.
By contrast, individuals with low levels of psychopathic traits showed no improvement in their lying speed.