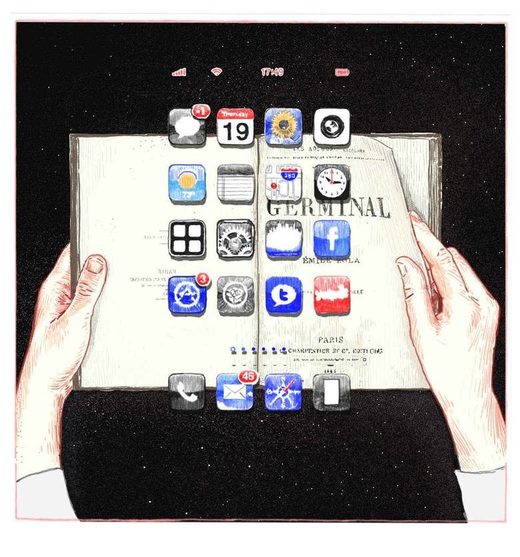 Author of Solitude: A Singular Life in a Crowded World and The End of Absence: Reclaiming What We've Lost in an Age of Constant Connection.
Turning, one evening, from my phone to a book, I set myself the task of reading a single chapter in one sitting. Simple. But I couldn't. There was nothing wrong with my eyes. No stroke or disease clouded my way. Yet - if I'm being honest - the failure was also not a surprise.
Paragraphs swirled; sentences snapped like twigs; and sentiments bled out. The usual, these days. I drag my vision across the page and process little. Half an hour later, I throw down the book and watch some Netflix.
Out for dinner with another writer, I said, "I think I've forgotten how to read."