Comment: If you've ever wondered why the fruits of post-modernism/neo-Marxism/leftist ideology are so deviant and devoid of true humanity, that's because the movement (really, a pseudo-religious cult) is and always has been completely rotten, from the top down...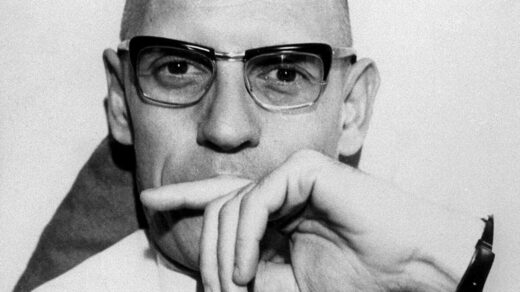 The philosopher Michel Foucault, a beacon of today's "woke" ideology, has become the latest prominent French figure to face a retrospective reckoning for
sexually abusing children
.
A fellow intellectual, Guy Sorman, has unleashed a storm among Parisian "intellos" with his claim that Foucault, who died in 1984 aged 57, was
a paedophile rapist who had sex with Arab children while living in Tunisia in the late 1960s
.
Sorman, 77, said he had visited Foucault with a group of friends on an Easter holiday trip to the village of Sidi Bou Said, near Tunis, where the philosopher was living in 1969. "Young children were running after Foucault saying 'what about me? take me, take me'," he recalled last week in an interview with
The Sunday Times
.
"They were eight, nine, ten years old, he was throwing money at them and would say 'let's meet at 10pm at the usual place'." This, it turned out, was
the local cemetery: "He would make love there on the gravestones with young boys. The question of consent wasn't even raised."