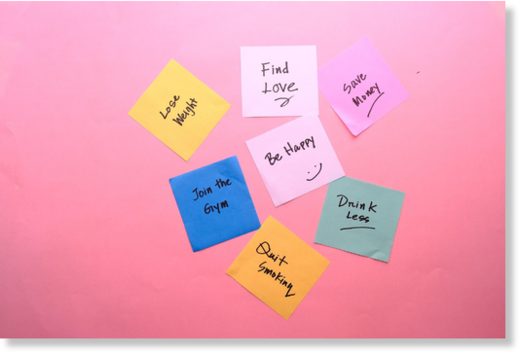 It's an age-old conundrum -- every time January 1st rolls around, millions of Americans set
New Year's Resolutions
, but by the time February rolls
around, one third of us
have abandoned every single one. So, if you want to make 2020 the year you finally
organize your finances
,
get in shape
or complete any other monumental task, you may want to forget New Year's Resolutions. Instead of writing down grandiose goals, turn your attention to your daily habits.
What is habit tracking?
Habit tracking
-- the practice of monitoring the tiny things you do every single day
-- helps you set small and achievable goals that add up over time to produce huge changes in your life. It's a powerful tool that will help you establish healthy habits that'll stick for years to come.
Habits
are so important because they are ultimately responsible for any change we make in our life. I'll never be able to publish a novel if I don't sit down every day and put words on the page. I'll never be able to get stronger if I don't
workout
every day (or at least a few times a week.) I'll never be able to be a more mindful and enlightened person if I don't
meditate
every morning.
Any huge goal you want to accomplish is virtually insurmountable unless you break it up into bite-sized habits that will, over time, lead you to your final destination.