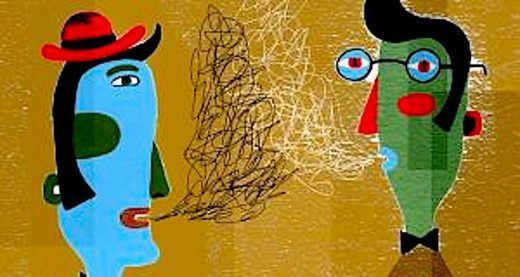 Do you teach children to lie?
I do. All the time. And you do, too! If you're like most American parents, you point to presents under the Christmas tree and claim that a man named
Santa Claus
put them there. Or, you insinuate that a creature called the
Tooth Fairy
swapped out your child's fallen tooth for a dollar.
Those are false statements, deliberately made to people who trust us adults.
But your lying probably goes beyond these benign deceptions. How many of us tell our kids (or students) that everything is fine when, in fact, everything is totally wrong, in order to preserve their sense of security? Have you been honest about everything having to do with, say, your love life, or what happens at work?
We don't just lie to protect our kids from hard truths, either; we actually coach them to lie,
as when we ask them to express delight at tube socks from Aunt Judy or Uncle Bob's not-so-delicious beef stew.
These are what scientists call
"prosocial lies"
—falsehoods told for someone else's benefit, as opposed to
"antisocial lies"
that are told strictly for your own personal gain.
Most research
suggests that
children develop the ability to lie at about age three.
By age five, almost all children can (and will) lie to avoid punishment or chores—and a minority will sporadically tell prosocial lies. From ages seven to eleven, they begin to reliably lie to protect other people or to make them feel better—and they'll start to consider
prosocial lies to be justified
.
They're not just telling white lies to please adults. The research to date suggests that they are
motivated by strong feelings of empathy and compassion.
Why should that be the case?
What is going on in children's minds and bodies that allows this capacity to develop? What does this developmental arc reveal about human beings—and how we take care of each other?
That's what a recent wave of studies has started to uncover. Taken together, this research points to one message:
Sometimes, lying can reveal what's best in people.