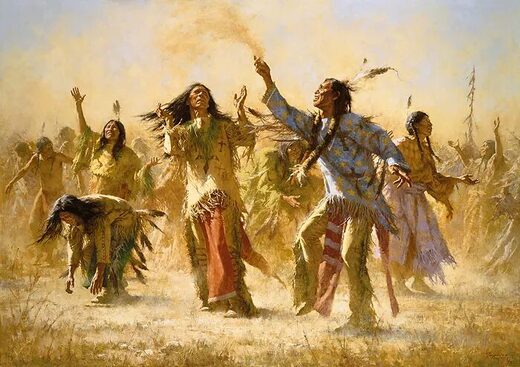 In the 19
th
century a stalemate that had held for hundreds of years between the European powers and the Amerindian nations broke. The newly formed United States of America had liberated itself from the English crown and, with that, from the restraints of treaties that had held back the white man's westward expansion. Wagon trains began to roll west, extending pseudopodia of settlements into Indian country. Soon the wagon trains were replaced by the steam engine, and the trickle of European expansion became a flood.
War was as inevitable as the war's conclusion. The red man fought fiercely and bravely, inflicting savage terror on the interlopers, slaughtering settlers, taking scalps and wives. But every bullet he fired had to be replaced by trade with the very enemy against whom he struggled, while for every one of those enemies he tortured to death, ten more took his place. And for all that he was capable of inhuman brutality, the ice-water that ran in his enemy's indifferent veins was every bit as terrifying. The red man, outnumbered and technologically out-matched, was doomed.
Towards the end, despair began to set in.
Just as the red man was on his knees, hope flooded back into his heart.