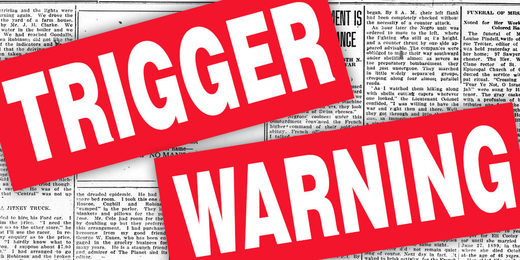 Trigger warnings-notes of caution that inform students they are about to consume potentially traumatic course material-have "trivial effects" on mental health, according to a new study that casts significant doubt on whether the controversial classroom tool should be used.
The study, which recently appeared in
Clinical Psychological Science
, pushes back against the findings of Harvard University researchers, who suggested that
trigger warnings might actually be a net negative
-they could make some people less resilient to trauma. Trigger warnings don't really leave anyone worse off, according to the newer research conducted by a
team of researchers
from the University of Waikoto and the City University of New York. But they don't help matters, either:
Study participants who received a trigger warning were just as bothered by traumatic words and images as participants who saw the words and images without any forewarning.