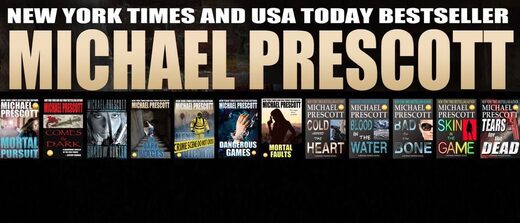 Although Michael Prescott is best known as the
New York Times
and
USA Today
bestselling author of 22 suspense novels, he is also known for his blog dealing primarily with paranormal and life after death subjects. Over the past 20 years he has produced more than 1,600 blog posts with more than 50,000 comments by readers.
The end result is a departure from his fiction writing with his just-released
The Far Horizon: Perspectives on Life Beyond Death
, published by White Crow Books. He begins the book by examining some of the best evidence coming to us from psychical research and parapsychology over the past 138 years, since the organization of the Society for Psychical Research, then asking why, if it is so good, it is not more widely known and accepted. He offers four models of after-death consciousness, discussing each one in separate chapters.
"In all four models, the space-time universe rendered by our subjective perception is the tip of the iceberg, with the other nine-tenths hidden from sight,"
Prescott explains.
"Vast expanses of reality and vast realms of consciousness lie submerged beneath the surface, difficult for us to access. Difficult, but not impossible, as mystics, shamans, mediums, and psychics have attested throughout history."
As anyone who has thoroughly studied the evidence knows, much of it is vague, abstruse, convoluted, and often inconsistent with established religious dogma and doctrine, as well as with mainstream science. A very abstract picture of the afterlife emerges, one requiring much discernment. In effect, so much of it seems beyond human comprehension. Nevertheless, enough of it is discernible that the open-minded investigator can begin to see intelligence and clarity in the abstractness. Prescott (below) masterfully makes sense out of what seems like so much nonsense to many. As he states, it need not be "a baffling anomaly," but it can be seen as "a logical extension of our experience of reality here and now."