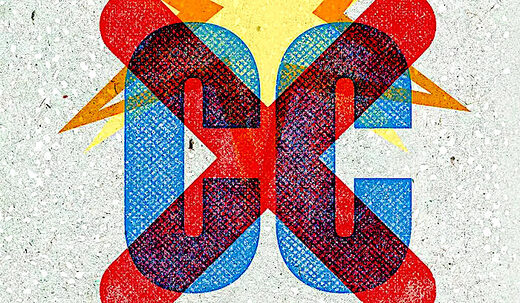 Growing up in LaSalle, Colorado, I learned lessons that seem to be universally taught to those raised in America's small towns.
My tough single mom made sure I knew the commonsense concepts of decency, courtesy and respect. Mind your manners, be a gentleman, be slow to anger, seek the truth, and stand up to bullies.
In the fight against cancel culture,
conservatives have finally found their voice
against the bullies. For too long, we sat back as the radical left found any excuse to cancel anyone who remotely supported or adopted conservative ideals. In the wake of Bud Light and Jason Aldean,
it seems we have turned the corner.
Now, conservatives are boycotting beer and tanking stock prices, they're driving country music ratings up on the billboard charts, they're propelling the careers of local musicians who highlight their values, and now Elon Musk is attempting to give those who have been penalized by the Democrats' war on conservative values an opportunity to fight back.
Yet at the heart of this change we've seen in society this summer,
I have recognized why the shift feels so familiar to me.
It's not only because conservatives are driving the change;
it's the folks in the small towns.
It's no secret that folks in small towns tend to lean more conservative. But people across the political spectrum take a look at what's happening in our big cities and in Washington and know the direction our country is heading in just isn't right.
Take a look at the left's reaction to Jason Aldean's "Try That in a Small Town."
I have spent the last four decades on the radio in northern Colorado. I know the industry and the artists, and I have a hunch
this song was written to reflect the reaction that people — regardless of political affiliation — are having when they turn on the news or open the paper.
When CMT, which is owned by MTV, heard the song and watched the video, their New York lawyers thought about dollars, not people.
When they pulled the song, they essentially condemned the commonsense upbringing and values shared by people in small towns across America, and the ensuing backlash was a repudiation of that condemnation.
It's not all that different from the Bud Light situation, either. When you think about the people in small towns, you understand why camo cans sell out every hunting season. It's because it represents a celebration of their way of life.
When a situation arose that rebuked that way of life, Small Town, USA, pushed back.
It is the rise of the folks in small towns and those who share their values that
gives me hope for 2024,
because it is clear they have finally found their voice. Unlike the far left, which has used chaos and destruction as a means to show their distaste for policy or rebuke tragic situations, conservatives and those in the small towns have found a solution.
They put their money where their mouth is and
defend that which they know is right. They'll buy Mr. Aldean's song, they'll find a new favorite beer, they'll shop at a different store, and they'll support candidates for elected office who reflect their values.
As a candidate for Colorado's 8th Congressional District, I'm proud to be one of the folks from Small Town, USA. I grew up here, I raised my family here, and
I was even the mayor of a small town.
The same small-town sensibilities that broke Bud Light, helped Jason Aldean rocket to the top of the Billboard charts, and raised the small-town musician Oliver Anthony to national fame are what I believe will send me, and those who share our values, to Washington after the November 2024 election.
You don't need a rural upbringing to know that Washington is in desperate need of some common sense.
About the Author:
Scott James is a country radio host, Weld County commissioner, former mayor of Johnstown, and the Republican candidate for Colorado's 8th Congressional District.