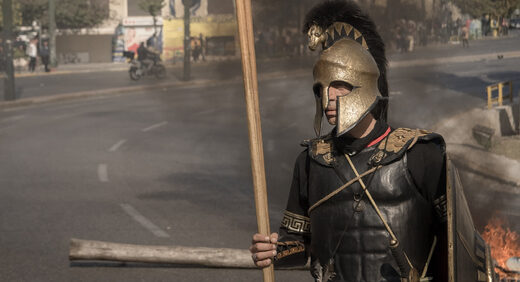 The collapsing of American higher education presents us with a unique and novel opportunity to begin to recover what has been lost, and to revitalize both our heads and our hearts.
"Educating the mind without educating the heart is no education at all." — Aristotle
American higher education, in its present form, is completely lost. There is no going back. That much is clear.
From Buckley, to Bloom, to Horowitz, to Sowell, to Boghossian, to Peterson, and others, the gradual degeneration of American academia has been well-documented, and for some time now; its death throes more spastic, comedic, and outlandish with each passing month.
Given the rapid, aggressive, and unremitting bleed-out of the Left's pernicious ideas and ideologies straight from the ivory tower directly into the rest of America's cultural institutions, an otherwise normal attitude of mockery and dismissiveness should now be replaced by one of stark seriousness and righteous indignation. The degeneration of American higher education tracks with the degeneration of the American citizen in general. And a republic lacking in the necessary attributes of proper education and proper citizenship cannot stand for much longer.
Accordingly, for those of us concerned about the next chapter in America's history, both with respect to the culture generally and higher education specifically, the crucial question now in need of proper answering is
what comes next?