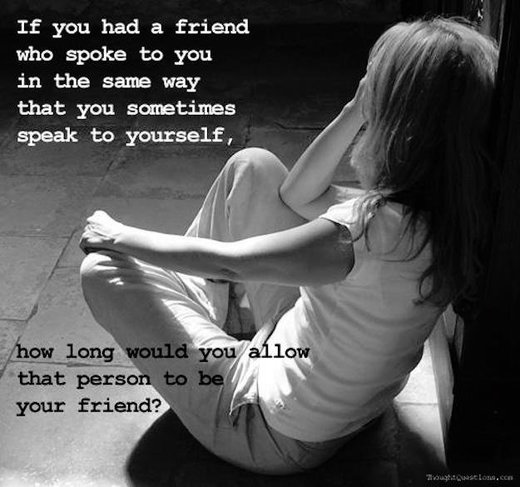 He is a multimillionaire client of mine. Handsome. Accomplished. Respected. Gentle. Reflective. Kind.
And I was examining every angle of why he was allowing a clearly destructive woman (borderline personality disorder) out of his life. He agreed over and over again that she was bad for him, that she felt no remorse, that suddenly abandoning partners was her longtime modus operandi, and yet, he couldn't let go.
With enough digging, a story emerged.
"I was small as a kid. I was the last guy picked for all the teams. I guess I'm afraid nobody will pick me again if I can't get her back."
So he was telling himself, "You're not good enough! Why would anybody ever pick you?" He was his own best emotional abuser.
Stories of emotional abuse fill magazines and newspapers (and Lifetime movies), but
little is said about how we often do the job on ourselves first.
It's easy to see how partners abuse each other — we can hear the insults and witness the behaviors — but
what happens when the denigrating talk, shaming, threatening and behavioral choices happen inside one's own head?
What happens is that the behavior — unspotted by those who care — persists.