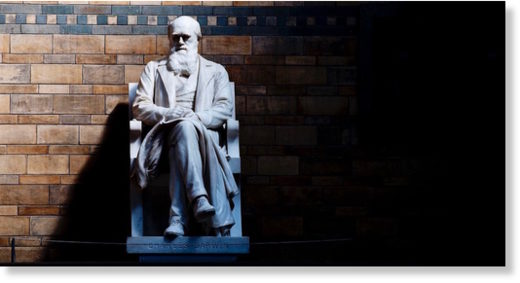 Despite its name, Darwin's theory of evolution - and its post-genetics variation, neo-Darwinism - is almost universally accepted as hard fact. It's 'scientifically proven' we're told, which in practice simply denotes something about which
you are not allowed to ask questions
. But Darwinism is wrong, dead wrong. It is wrong philosophically, scientifically and morally.
It is philosophically wrong, because even some non-sloppy thinking combined with common sense is all you need to dismiss it.
It is scientifically wrong, because the more science progresses (the more we discover about molecular biology, for example), the more Darwinism loses the little plausibility it had left.
It is morally wrong, because the kind of materialism and (false) postulations about nature Darwinism promotes imply an abhorrent world view that acts like poison on human morality; as such, it paved the way for Nazism, Stalinism, postmodernism and today's nihilist, almost psychopathic outlook on life in general.
In the first part of this series, we'll look at Darwin's theory from the philosophical angle. Philosophy promotes rigorous thinking, the detection of gross errors in reasoning and the ability to hold different and conflicting ideas in mind without freaking out. Let's see how Darwinism fares.