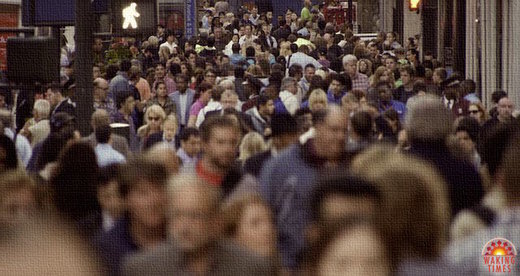 "When a public is stressed and confused, a big lie told repeatedly and unchallenged can become accepted truth." ~
George Orwell
The idea of slavery is one of those concepts that has the tendency to be uttered in black and white terms. But slavery is anything but black and white. There are many shades of gray that people tend to neglect, usually out of indifference, but also out of ignorance, or by side-stepping the idea as,
"just the way things are."
It was a copout during the times of hard slavery and it's a copout now, during these times of soft slavery.
Here's the thing: hard slavery is overt, it's apparent and self-evident. Nothing is hidden. Who the slave and the master are is very clear.
Soft slavery on the other hand, is covert. It is neither apparent, nor self-evident. Everything is hidden behind comfort, apathy, security, convenience, indifference, and the illusion of freedom
. Who the slave and the master are is not clear and is typically obscured by an unhealthy hierarchy that leads to public confusion between authority based on fear and authority based on free and transparent leadership, which in turn, can lead to a political
cognitive dissonance
and the pathetic stance of,
"It's just the way things are."