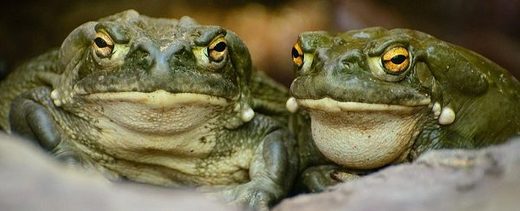 In the last few years, evidence has been
emerging that several psychedelics
seem to alleviate the symptoms of depression. Now scientists have tested a new compound - and early trials indicate that it, too, has potential.
As with many other psychedelics, this one comes from nature, too. Specifically, we're talking 5-methoxy-N,N-dimethyltryptamine (
5-MeO-DMT
), secreted by the Colorado River toad (
Incilius alvarius
).
Among a small group of people, researchers led by Maastricht University in the Netherlands found that inhaling dried-and-powdered toad secretions resulted in increased life satisfaction, better mindfulness, and a decrease in psychopathological symptoms for the duration of the four-week-long study.
According to the team, this result shows more research is needed into the potential beneficial effects of 5-MeO-DMT.