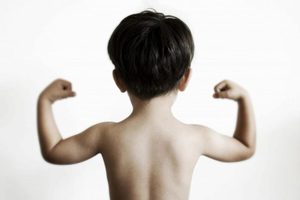 Give up the bad habits that rob kids of mental strength.
Raising a mentally strong kid
doesn't mean he won't cry when he's sad or that he won't fail sometimes.
Mental strength
doesn't make you immune to hardship and it's not about suppressing your emotions.
In fact, it's quite the opposite. Mental strength is what helps kids bounce back from setbacks and it gives them the strength to keep going, even when they're
plagued with self-doubt
. A strong mental muscle is the key to helping kids reach their greatest potential in life.