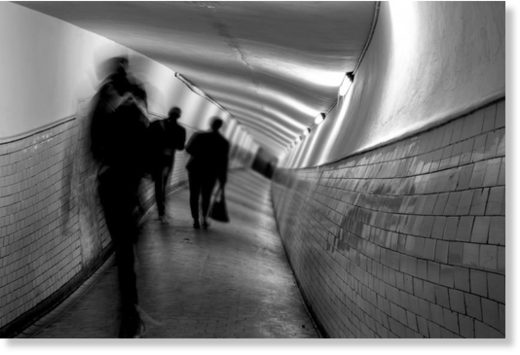 What do you think of hallucinations? Do you wonder how they work? Recently I talked about this with a woman I know well, who was experiencing some as we spoke.
Her hallucinations included 'bugs' - microphones that she saw scattered around the room that she assumed had been put there because she was coming in, by people who wanted to keep track of everything she said, and might hurt her at any point.
She could see the bugs, but I could not.
Martha is in her mid 30s. Her bright blonde hair is natural. She sat on one side of a corner from me, her body tense and passive at once, the odd mixture one sees with people who are gripped with inner distress but whose musculature is flattened out by atypical antipsychotics. She carries the tight, extra weight that also accompanies those drugs. Her eyes are shy and furtive, checking the room, checking my face.
She is a very intelligent person and is vexed by people telling her that such things are not real. She cannot doubt her senses, and she sees them. (I say: 'I agree. I don't doubt my senses either.') Same thing with the voices speaking to her on the turned-off radio. She understands that I do not see and hear these things, but she does.
She frames a question that carries deep implications of challenge and shame: 'Do you think they are real?'
An answer came out of my mouth that I had never quite thought before, but as I heard the words, they seemed true: 'It's not as simple a question as we usually think. We usually think that whatever we perceive is what is there. Perception equals reality. But research shows that
every perception we have is actually constructed by the unconscious mind, which then instantly hands it to consciousness
. What the unconscious mind uses to do this constructing is largely sensory stimulations. We grasp this information with our senses, we process it with our brains unconsciously, and the product enters our consciousness.
Because we all share this sensory world, we do very similar unconscious constructing.
We can both look at a lamp like this one and see the same lamp, as far as we can ever know. It's easy to say, this lamp is real.'