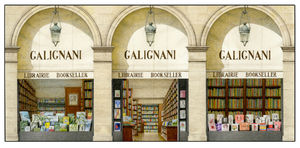 Stupid people are everywhere
. And, as we all know, no class, race, sex, occupation, political affiliation, country of origin, or degree of wealth has a monopoly on stupidity. Stupid people cause profound damage to individuals and to society at large. But, for the most part, stupid people operate in a kind of anonymity. Consequently, we are frequently ambushed by them and pay the often hefty price.
I say stupid people operate in anonymity not because we all don't know stupid people, but because stupid people don't have a huge literature identifying them. There are countless books written on how to be smarter, how to improve critical thinking skills, how to learn faster and how to develop acumen in all sorts of fields of endeavor.
There are books on the traits of highly successful people and on the classification of various intellectual skills. But where is the Field Guide to Stupid People, the reference source we need to identify and avoid - as much as is possible - the often irreparable harm such people can inflict? Such a book doesn't exist. Or at least I thought it didn't.
All that changed a few months ago when I was in Paris, roaming through the English language section of my favorite Parisian bookstore, Galignani.