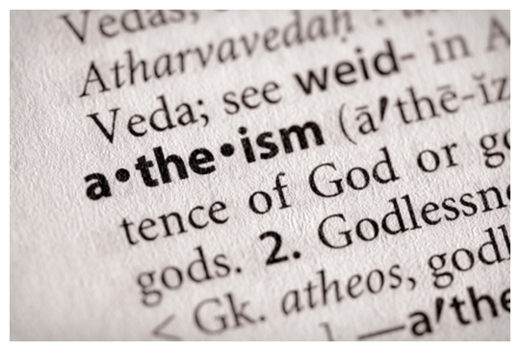 Have you noticed the remarkable cluelessness in atheist arguments about science and metaphysics? It's really on display in a recent essay by atheist philosopher
Justin E. H. Smith
. In a nutshell, Smith, a professor of philosophy at Concordia University and author of
Irrationality: A History of the Dark Side of Reason,
argues that reason is
inferior
to the non-rational behavior of animals
. Permit me to offer some responses to his essay, "If reason exists without deliberation, it
cannot be uniquely human,"
which advanced that view recently at
Aeon:
Philosophers and cognitive scientists today generally comprehend the domain of reason as a certain power of making inferences, confined to the thoughts and actions of human beings alone. Like echolocation in bats or photosynthesis in plants, reason is an evolved power, but unlike these, the prevailing theory goes, it emerged exactly once in the history of evolution (porpoises and shrews also echolocate, cyanobacteria photosynthesise).

Comment: That's right - reason is an 'evolved power'. Whatever that means. Atheists and Darwinists just take for granted that everything is "evolved" - no explanation necessary, just the unquestioned faith in the power of Darwinism to work miracles - no matter how unreasonable they may be.


It's not clear why Smith defines reason as "a certain power of making inferences." The accepted definition of reason is simple and straightforward:
it is the power to think abstractly, without concrete particulars
. Abstract thought entails comprehension of concepts that are disconnected from particular objects. When I think about the ham sandwich I am eating for lunch, I am thinking concretely. When I think about the nutritional consequences of my choice of sandwich, I am thinking abstractly.
Only man thinks abstractly; that is the ability to reason. No animal, no matter how clever, can think abstractly or reason. Animals can be very clever but their cleverness is always about concrete things - about the bone they are playing with, or about the stranger they are barking at. They don't think about "play" or "threat" as abstract concepts.
Reason is a power characteristic of man, to be sure,
but it is not "an evolved power." It didn't "evolve."
The ability to reason didn't evolve because
it's not a material power
of the mind.
Reason is an
im
material power of the mind
- it is abstracted from particular things, and cannot logically be produced by a material thing.