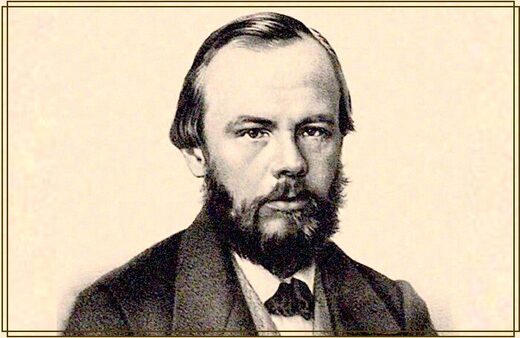 "And it is so simple... You will instantly find how to live."
One November night in the 1870s, legendary Russian writer Fyodor Dostoyevsky (November 11, 1821-February 9, 1881) discovered the meaning of life in a dream — or, at least, the protagonist in his final short story did. The piece, which first appeared in the altogether revelatory
A Writer's Diary
(
public library
) under the title "The Dream of a Queer Fellow" and was later published separately as
The Dream of a Ridiculous Man
, explores themes similar to those in Dostoyevsky's 1864 novel
Notes from the Underground
, considered the first true existential novel. True to Stephen King's assertion that
"good fiction is the truth inside the lie,"
the story sheds light on Dostoyevsky's personal spiritual and philosophical bents with extraordinary clarity
—
perhaps more so than any of his other published works.
The contemplation at its heart falls somewhere between
Tolstoy's tussle with the meaning of life
and
Philip K. Dick's hallucinatory exegesis
.
The story begins with the narrator wandering the streets of St. Petersburg on "a gloomy night, the gloomiest night you can conceive," dwelling on how others have ridiculed him all his life and slipping into nihilism with the "terrible anguish" of believing that nothing matters. He peers into the glum sky, gazes at a lone little star, and contemplates suicide; two months earlier, despite his destitution, he had bought an "excellent revolver" with the same intention, but the gun had remained in his drawer since. Suddenly, as he is staring at the star, a little girl of about eight, wearing ragged clothes and clearly in distress, grabs him by the arm and inarticulately begs his help. But the protagonist, disenchanted with life, shoos her away and returns to the squalid room he shares with a drunken old captain, furnished with "a sofa covered in American cloth, a table with some books, two chairs and an easy-chair, old, incredibly old, but still an easy-chair."
As he sinks into the easy-chair to think about ending his life, he finds himself haunted by the image of the little girl, leading him to question his nihilistic disposition.