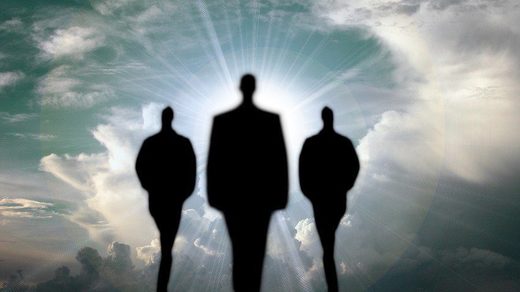 Reincarnation is frequently rejected as impossible by those who worship at the altar of rational materialism and mainstream science. Yet, for those with an open mind who realize that logic and reason cannot possibly grasp and account for all the phenomena existing in the Universe, it is amusing to see how perplexed those with "scientific minds" are when presented with information which is beyond rational explanation. Beliefs in reincarnation have been around a long time; reincarnation is still widely regarded as real in Tibetan Buddhism and Hinduism, and even the Catholic Church held reincarnation as true before the 4th century AD (when its doctrines become standardized at the Council of Nicaea in 325 AD).
Evidence of Reincarnation
Reincarnation researchers such as Dr. Ian Stevenson (3000 cases) and Carol Bowman (1000 cases) have collected impressive (at the very least) evidence of reincarnation, if not outright proof of reincarnation by compiling thousands of cases of children who have demonstrated accurate past life recall.
The accounts are truly incredible. Many of them have similar themes, such as children being able to fluently speak other languages (which they never learnt in this life) and describing how they died in graphic detail (e.g. being injured or shot in a certain part of the body, and then synchronistically having an ailment in that exact part of their body in this life). In some cases their stories can be proven in black-and-white: some children even remember the military colleagues they served with, whose names match those on veterans' lists.
Below is a selection of 3 cases of modern-day reincarnation, out of literally thousands that have been recorded, documented and compiled.