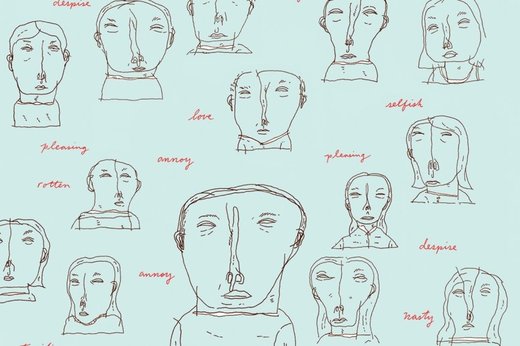 I harbor a moderate preference for white faces. You probably do, too:
About 70 percent of people who take the race version of the Implicit Association Test show the same tendency
— that is, they prefer faces with typically European-American features over those with African-American features. Since it first went online in 1998, millions have visited Harvard's
Project Implicit website,
and the results have been cited in thousands of peer-reviewed papers. No other measure has been as influential in the conversation about unconscious bias.
That influence extends well beyond the academy. The findings come up often in discussions of police shootings of black men, and the concept of implicit bias circulated widely after Hillary Clinton mentioned it during the presidential campaign.
The test provides scientific grounding for the idea that unacknowledged prejudice often lurks just below society's surface
. "When we relax our active efforts to be egalitarian, our implicit biases can lead to discriminatory behavior," according to the Project Implicit website, "so it is critical to be mindful of this possibility if we want to avoid prejudice and discrimination."
In other words, beware your inner bigot.
But the link between unconscious bias, as measured by the test, and biased behavior has long been debated among scholars, and a new analysis casts doubt on the supposed connection.