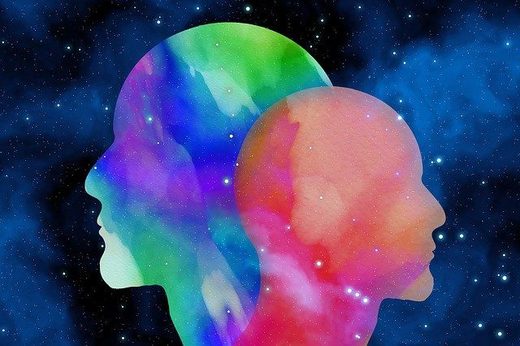 In my view, the philosopher-scientist Bernardo Kastrup is one of the most important thinkers of the moment on the crucial subject of the nature of consciousness - crucial because
the way we understand consciousness and reality shapes our outlook on the world, and on life and existence generally
.
In his latest and most commanding book to date,
The Idea of the World: A multi-disciplinary argument for the mental nature of reality
(Iff Books, UK £14.99 / US $22.95, March 2019), Kastrup consolidates and powers up his argument that, unlike that of physicalism or panpsychism,
consciousness is causal and fundamental, that our reality arises from consciousness,
is
consciousness in effect, and not the other way round
; that physical structures are circumscribed by consciousness, and not the other way round.
As Kastrup says, most theories of reality that contradict mainstream physicalism are dismissed as not rigorous or plausible enough. Of these, nearly all theories that claim consciousness to be the fundamental substrate of existence 'are pooh-poohed as flaky New Age nonsense'.
So, with analytical and critical flair and rigour, on his mission to save us from the morass of ontological misinformation, he has produced an inspiring masterwork to counter such prejudices. His book comprises 13 academic papers he has published in leading journals in recent years, together with linking arguments; plus he has a second PhD thesis available that serves as companion text.
In this, he meets his detractors head-on, cutting their philosophical legs from under them.
The upshot is, to my mind, that
Kastrup makes redundant, in particular, the familiar controversy over subjective idealism in that it is said to rest on the representative theory of perception
, which itself has been contentious in philosophical circles: this argues that the stimulation of our sense organs produces not only sensations but, in addition, something which performs the role of representing whatever is causing the stimulation, so that it's this, it's claimed, that we're directly aware of, and not the object itself.