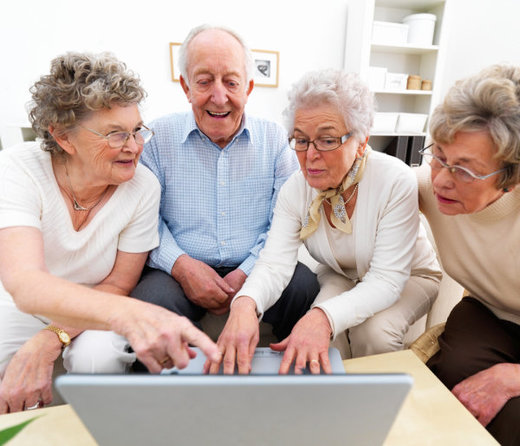 The answer may surprise you, but it's not the teens, twenty or thirty somethings that are benefiting the most from the incredible rise of social media. It's our elders and those over 80 who are more likely to report mental and physical well-being, according to Stanford research.
"Being socially connected is our brain's lifelong passion," said Matthew Lieberman, a professor of psychology in the UCLA College of Letters and Science. "It's been baked into our operating system for tens of millions of years." Research suggests that the elderly are more likely to remember information when they take it in socially.
"Critics say that people might not be able to connect with others as well as they used to because of the spread of new technologies," said Tamara Sims, a research scientist at the Stanford Center on Longevity. "
But there really is this bright side of technology, especially for older people, who may not have the opportunity to connect with many family members to the extent they want to due to physical limitations or geographical separatio
n."
Our social nature is so powerful that it even may dictate how effective we are in developing new innovations and producing major societal changes. We are wired to see things and think how it can assist others.
The study specifically found that adults over the age of 80 were likely to report using technology because it helps them connect with friends and family.
They also found that those who reported using technology to primarily connect with loved ones reported higher mental well-being. Those who said they used technology mostly to learn new information reported being more physically fit.