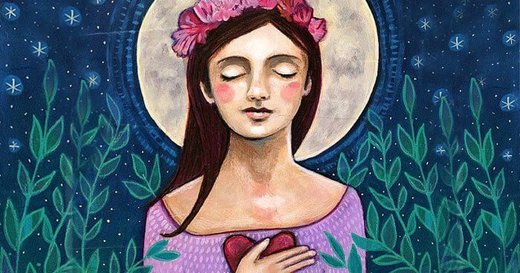 The Importance of 'Being There' for Yourself
Most people would say they are good at supporting their friends and family, but why are we so bad at being there for ourselves?
When my second eldest daughter was a few months old, she developed colic. She would wake every night, crying for several hours, utterly inconsolable. Nothing I did helped her, not breastfeeding, holding her, rocking her, or my attempts to soothe her. Sometimes her cries pierced me so deeply I felt like giving up and leaving her alone. I felt so powerless.
Though it was difficult, my daughter taught me something vital and precious. As I watched her healing journey, I realised I cannot take away someone else's pain or rescue them. I cannot change what they are feeling, patch it up and move along. All I could do was witness, be there and be present for her. Yes I got frustrated, angry, and distraught that I couldn't do more, but eventually I found a place of calm as I sang mantras and focussed on staying peaceful in my own body. In learning to hold space for her, I learned to hold space for myself. In fact, I couldn't be present for her, without being present for myself. Her pain triggered my own deep pain, and I had to allow myself to move through it if I was going to help her.
It took the crumbling of a 13 year relationship to make me see how much of my energy goes into holding space for others; my four children, ex-partner, and those I work with in my teaching and healing practice. While I can hold space well for others, am sensitive and empathic, I recently realised again that there was a ceiling to this ability. In order to expand my capacity to be there for others, I needed to truly learn how to be there for myself. I was so focussed outwards, that I was neglecting the very thing that makes me solid and potent as a healing force for others: My own wellbeing.