A new book explains six keys to learning that can help anyone overcome barriers to success in school or in life.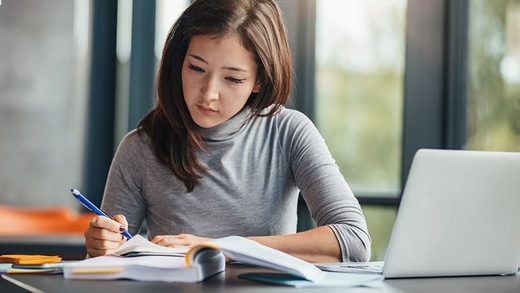 Recently, a close friend's niece was having trouble graduating from college. She needed to pass a math class to graduate but wouldn't take it because she feared flunking it. A belief that she just wasn't "good at math" was keeping her stuck in graduation limbo, unable to move on with her life.
I know my friend's niece isn't the first person to be cowed by a math course or some other seemingly insurmountable barrier to success. Maybe someone gave you the message that you weren't talented enough to succeed in a particular field; or you just didn't have the confidence to persevere when you struggled.
Now, a new book,
Limitless Mind: Learn, Lead, and Live Without Barriers
by Jo Boaler, explains what's wrong with this attitude. Boaler, a Stanford University math professor, argues that people can learn just about anything
once they understand how their brains work and how to support their own learning.
Her book is a call to discard old notions of "giftedness" and to fully embrace the new science of the mind, thereby transforming schools, organizations, and workplaces into environments that support rather than limit success.