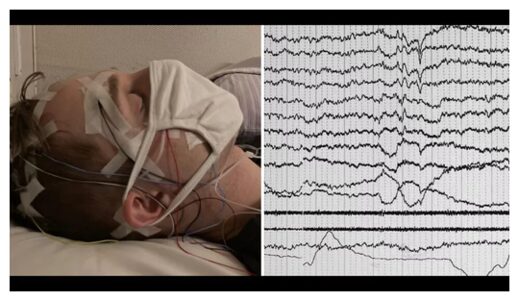 Scientists have successfully "talked" to a sleeping person in real-time by invading their dreams, a new study shows. The researchers say it's like trying to communicate with an astronaut on another world.
Dreamers can follow instructions, solve simple math problems and answer yes-no questions without ever waking up, according to the results of four experiments described Thursday (Feb. 18) in the journal
Current Biology
.
The researchers communicated directly with sleeping participants by asking them questions and having them respond with eye or facial movements during lucid dreams — when people are at minimum aware that they are dreaming. (Some lucid dreamers can control what happens in their dreams.)
"You might expect that if you were to try to communicate with somebody who was asleep, they just wouldn't answer," study first author Karen Konkoly, a cognitive neuroscientist at Northwestern University in Illinois, told Live Science. Although Konkoly hoped the real-time communication would work, she said she "didn't believe it" when someone first responded to her questions from their dream.
People dream every night, but scientists don't fully understand why we dream. Studying dreams is difficult because people often forget or distort details after waking up. That's in part because the brain doesn't form many new
memories
while sleeping and has a limited capacity to accurately store information after the dream has ended,
according to the study
.