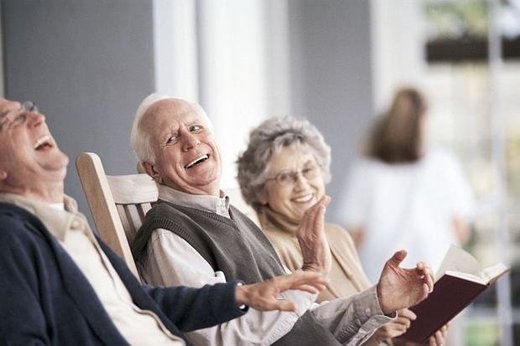 Believe it or not, there are upsides to getting older.
Yes, your physical health is likely to decline as you age. And unfortunately, your cognitive abilities like learning new skills and remembering things is likely to suffer too.
But despite such downsides,
research suggests that your overall mental health, including your mood, your sense of well-being and your ability to handle stress, just keeps improving right up until the very end of life.
Consider it something to look forward to.
In a recent survey of more than 1,500 San Diego residents aged 21 to 99, researchers report that people in their 20s were the most stressed out and depressed, while those in their 90s were the most content.
There were no dips in well-being in midlife, and no tapering off of well-being at the end of life.
Instead scientists found a clear, linear relationship between age and mental health: The older people were, the happier they felt.
"The consistency was really striking," said Dilip Jeste, director of the UC San Diego Center for Healthy Aging and senior author of the study. "People who were in older life were
happier, more satisfied, less depressed, had less anxiety and less perceived stress than younger respondents."