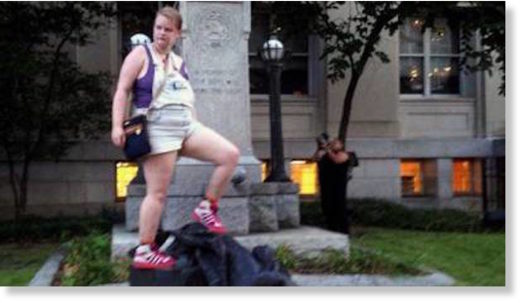 It's clear that America is suffering from an epidemic of arrested emotional development
As a Humanities professor I have had the opportunity to teach psychology and social psychology for more than 20 years. Occasionally the knowledge obtained in these areas allows me analyze and understand social behavior and certain cultural trends. This is one those occasions.
If one is able to observe American society in an objective manner (granted no easy task)
it becomes clear that the country is suffering from an epidemic of arrested emotional development (AED).
This particular illness is characterized by some combination of: addiction, greed, immaturity, fear, blame, shame, resentments, anger, confusion and suffering. What it means is that the vast majority of Americans are stuck in adolescence exhibiting behavior like lying, negative attitudes, disobedience and disrespect, drug and alcohol abuse, depression, and issues of sexuality.
One has only to watch American movies or television shows to get a snapshot of juvenile, puerile, and base comedy characteristic of adolescent humor. It's no accident that 42 year old Jimmy Fallon is essentially the "eternal teenager" performing comedy that mostly includes bathroom humor and gags that are based on and appeal to a silly sense of immaturity. The other darling of late-night shows in America is Stephen Colbert who specializes in insulting public figures in an overtly adolescent display of negative attitude and disrespect.