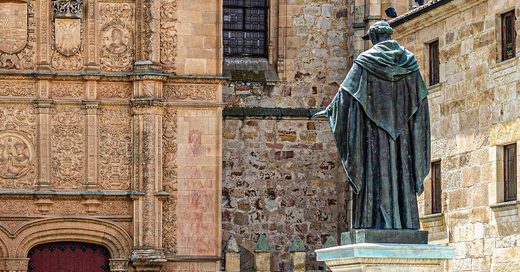 Roger Scruton and Jordan Peterson have captured the attention of the Christian imagination in a way few, if any, explicitly Christian writers, thinkers, or movements in recent years can claim to have done. Intellectually serious Christians who come across them cannot help but be fascinated by the way in which these public intellectuals have been able to reach down into our secular culture and extract an unmistakably Christian message, without putting off readers or listeners who do not have any concrete religious convictions to speak of, let alone any experience of institutional Christianity. Both have tapped into a growing sentiment in our otherwise disenchanted culture that Christian civilization in the West may be worth preserving after all, even at this late hour.
Scruton and Peterson intrigue us because they have both reach and staying power — the very things Christians in missionary mode hope for most.
Scruton's staying power is beyond dispute. He has built up a richly deserved reputation over the course of forty years as one of the — if not
the
— leading conservative philosophers of our time.
Peterson appeared on the world stage much more recently, but his staying power is beyond doubt as well. If his critics had been right about him, his 15 minutes would have been up by now. But this psychologist from the Canadian prairies spent years thinking deeply about the strengths and weaknesses of our culture — to which his first book and magnum opus,
Maps of Meaning: An Architecture of Belief
(1999), is a testament — so that when his moment came, he would be ready for it. As has been the case for much of Scruton's career, with Peterson, people came for the controversy but stayed for the substance.