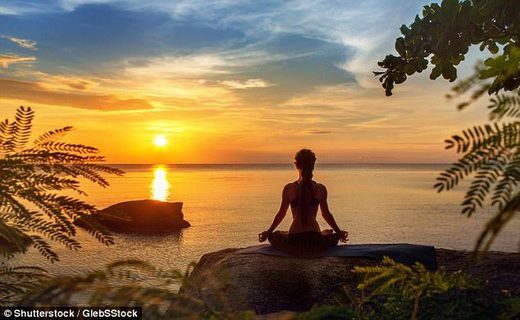 'If every eight-year-old in the world is taught meditation, the world will be without violence within one generation,' the Dalai Lama claims.
But it appears the respected monk could be wrong.
For scientists have revealed the trendy Buddhist practice does not make you more compassionate, less aggressive or prejudiced.
Meditation, incorporating a range of spiritual and religious beliefs, has been touted for decades as being able to make the world a better place. However, researchers from the UK, New Zealand and The Netherlands, have found meditation doesn't change how adults behave towards others.