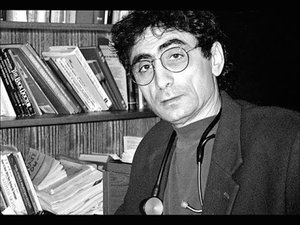 The Fix
Q&A with Dr. Gabor Maté on addiction, the holocaust, the "disease-prone personality" and the pathology of positive thinking.
A Hungarian-born Canadian physician, Dr. Gabor Maté specializes in the study and treatment of addiction and trauma. He is well known for his firmly held belief in the connection between mind and body health. Dr. Maté's bestselling books include the award-winning
In the Realm of Hungry Ghosts: Close Encounters with Addiction
. Rather than offering quick-fix solutions to complex issues, Dr. Maté weaves together scientific research, case histories and his own insights to present a broad perspective.
For over a decade, Dr. Maté worked in Vancouver's Downtown Eastside with patients challenged by drug addiction, mental illness and HIV, including a stint at North America's only supervised injection site. Beyond his work with addicts, he has over 20 years of family practice and palliative care experience. Dr. Maté regularly speaks to health professionals and lay audiences across North America. He has received the Hubert Evans Prize for Literary Non-Fiction and the 2012 Martin Luther King, Jr. Humanitarian Award from Mothers Against Teen Violence.