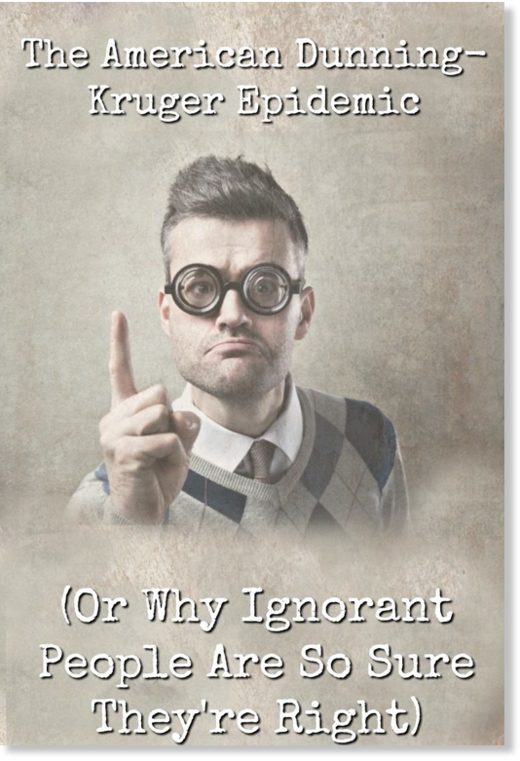 What makes people think that they are better-than-average? Why do some people have an unwavering tendency to overinflate their skills? Having a realistic view of the world and oneself is considered to be the foundation of good psychological health. However, many of us tend to move through life with a sense of unconditional, positive self-regard -- despite all evidence to the contrary -- and downplay or ignore our faults to the detriment of ourselves, our families and society at large. Researchers have discovered that unrealistic positivity is a fundamental feature of human nature.
We've all seen it; the blowhard who can't stop spouting off about topics of which they know very little, the highly sensitive co-worker who doubles down in the face of constructive criticism, the 'expert' who misleads with false claims. On this episode of The Health and Wellness Show we discuss the Dunning-Kruger effect, the illusion of competence and the pitfalls of failing to recognize the extent of one's own -- and other's -- limitations and lack of knowledge.
And stay tuned for Zoya's Pet Health Segment, where she explores the age old question: Do animals think?
Running Time:
01:07:06
Download:
OGG
,
MP3