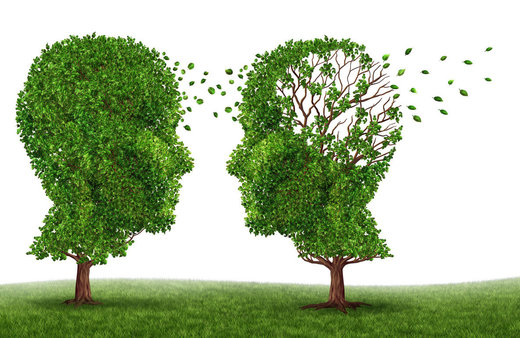 Nine years before memory changes, this can signal problems.
Changes in sense of humour could be an early sign of dementia, a new study finds.
A shift to preferring slapstick humour — like Mr Bean — over satirical or absurdist comedy, such as Monty Python, could be an early sign of Alzheimer's.
Friends and relatives of those with dementia reported seeing changes around nine years before the more typical memory problems.
Dr Camilla Clark, who led the study, said:
"As sense of humour defines us and is used to build relationships with those around us, changes in what we find funny has impacts far beyond picking a new favourite TV show.

We've highlighted the need to shift the emphasis from dementia being solely about memory loss.

These findings have implications for diagnosis - not only should personality and behaviour changes ring alarm bells, but clinicians themselves need to be more aware of these symptoms as an early sign of dementia.

As well as providing clues to underlying brain changes, subtle differences in what we find funny could help differentiate between the different diseases that cause dementia.

Humour could be a particularly sensitive way of detecting dementia because it puts demands on so many different aspects of brain function, such as puzzle solving, emotion and social awareness."
The study included data from 48 friends and relatives of people with dementia.