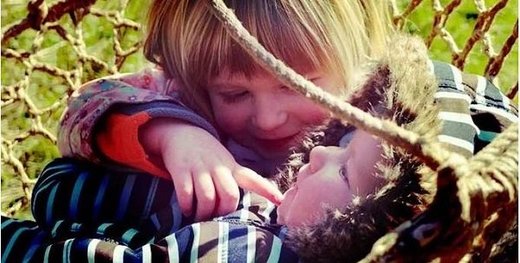 From the moment they are born, babies are exposed to information that can teach them about who they are. By touching their own face and body, or by kicking and grabbing things, they start to enjoy the
influence of their actions on the world
. But it is not until children approach their second birthday that they start to develop a sense of self and are able to reflect on themselves from the perspective of somebody else.
One indication of this new objective
self-awareness
is that children start recognising themselves in a mirror or photograph - something most children do
by the age of two
. This kind of self-awareness can be assessed scientifically by surreptitiously putting a small mark on a child's forehead, such as by kissing them while wearing lipstick.
The child can't feel the mark so their sense of touch can't alert them to its presence, but they can see it if they look in a mirror. If the child has the capacity to see themselves as another person would, they will reach up to touch the mark when shown a mirror, indicating that they equate the mirror image with their own body.