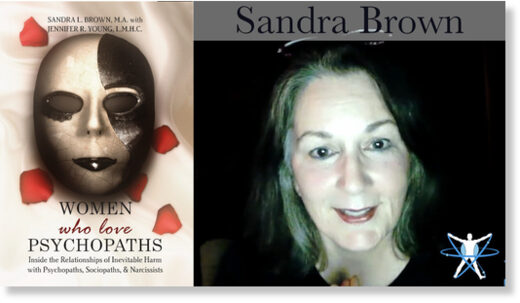 Psychotherapist, educator, researcher, and author of the books
Women Who Love Psychopaths
,
How to Spot a Dangerous Man
, and many others, Sandra L. Brown's insights have helped many face - and heal from - the damage inflicted by psychopaths and the personality disordered. Expanding on her work as a therapist and author, Sandra Brown has developed the training for thousands of therapists who now understand, and are better able to treat, cognitive dissonance, PTSD, and the neurocognitive damage to executive brain function that many victims suffer.
Join us this week on MindMatters as we look back at Sandra Brown's influential writings, what she's been working on since the release of her books, and how her views and perspectives since then might affect what she'd focus on if she were writing these books today - more than 18 years later.
Running Time:
01:04:40
Download:
MP3
— 88.8 MB