About Ennio
Name: Elan Martin

Born and raised in New York City, Elan has been an editor for Sott.net since 2014 and is a co-host for the Sott Radio shows The Truth Perspective and Behind the Headlines. He enjoys seeing and sharing what's true about our profoundly and rapidly changing world.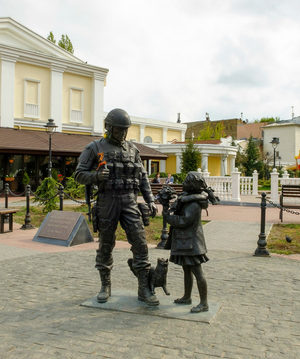 вежливым людям ('Monument to polite people'), Simferopol, Crimea
Every ten years or so, the United States needs to pick up some small crappy little country and throw it against the wall, just to show the world we mean business.
- Michael Ledeen
Recent Comments
Big Bear and Little Bear still growl ferociously and swipe threateningly with their large paws but mostly impress small children while passersby...
---
Maybe she is his Mother and she pimped him out to friends when he was a kid? An odd attack for sure. I saw an horrendous video on Active Self...
---
Research < "Karen Stewart" NSA FDLE $100 "targeted individual" > The critical name left out of the article is a joint Fascist/Gov. Projected...
---
Though he appears 'bigger and badder' than me, and even without a weapon, I would have launched into his face and bitten off his ear or nose...to...
---
Kids aren't only missing out on climbing trees - they're systematically being forced to miss out on BEING KIDS! R.C.