About hkoehli
Name: Harrison Koehli

Harrison Koehli co-hosts SOTT Radio Network's Truth Perspective and Behind the Headlines, and is an editor for Red Pill Press. He has been interviewed on several North American radio shows about his writings on the study of ponerology. In addition to music and books, Harrison enjoys tobacco and bacon (often at the same time) and dislikes cell phones, vegetables, and fascists (commies too).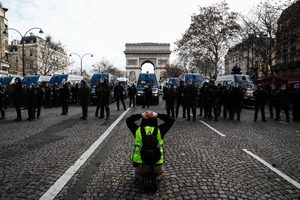 L'elite contre le peuple
No one who lives in error is free.
- Euripides
Recent Comments
News Flash. Racist state filled with racist people holds racist beliefs. Film at 11.
---
Everyone says it... farmers, ranchers, homeowners etc... the surprise is where/when high levels of glyphosate aren't found.
---
That point on the parents etc learning/knowing more than their doctors on any one issue is important... .the doctors are trained into the system...
---
not surprising. anti democratic as well. Their interference is why politics is broken. very obvious.
---
Ukraine loves the cold They made their beds,now,they can lie in them Good job