About hkoehli
Name: Harrison Koehli

Harrison Koehli co-hosts SOTT Radio Network's Truth Perspective and Behind the Headlines, and is an editor for Red Pill Press. He has been interviewed on several North American radio shows about his writings on the study of ponerology. In addition to music and books, Harrison enjoys tobacco and bacon (often at the same time) and dislikes cell phones, vegetables, and fascists (commies too).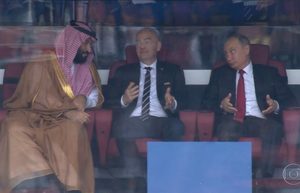 "That's life!"
Willing is not enough; we must do. Knowing is not enough; we must apply.
- Bruce Lee
Recent Comments
I don't listen to any studies I use herbs and herbal oils constantly they'd love to get me into their office haven't seen a dr in 40 years and...
---
Such hubris. "See? We can build a 'better' 'Human' body. And if, instead of killing each other, all the world spent all its time and money on this...
---
This is fantastic! I love the baby in the pouch LOL
---
"Chesnuts roasting on an open fire" "Lipstick traces on a cigarette" "Urine crystals on a pair of ballet shoes" Nah, scratch that last one. It...
---
US police trains regularly with Israeli police and military, so that is expected. Next time they will use exploding bullets.