About hkoehli
Name: Harrison Koehli

Harrison Koehli co-hosts SOTT Radio Network's Truth Perspective and Behind the Headlines, and is an editor for Red Pill Press. He has been interviewed on several North American radio shows about his writings on the study of ponerology. In addition to music and books, Harrison enjoys tobacco and bacon (often at the same time) and dislikes cell phones, vegetables, and fascists (commies too).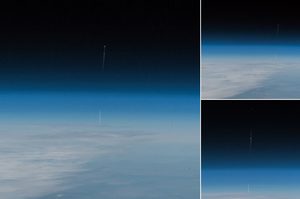 ESA astronaut Alexander Gerst aboard the ISS photographs the moment the Soyuz rocket launch fails, 11 October 2018
Freedom is indivisible, and when one man is enslaved, all are not free.
- John F. Kennedy
Recent Comments
Just like serena Williams who's been pretending to be a women for 20 years now. Thief parents knew to black boys in tennis would never rise above...
---
The United States' major anxiety is control of access to transoceanic shipping . Confused thinking. In peace time, only shared use can pay the...
---
Let's see...Hmmm if tose other compettorshad the level of testosterone that "Dr. rachel did unti she was castrated, et al., they would have been...
---
Cheating pure and simple. World had gone mad
---
For those understanding french, here is a conference by the french specialist of phagotherapy, Dr Paul-Hervé Riche : [Link]