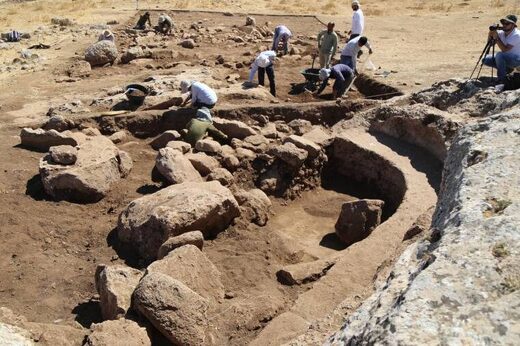 Excavation work at settlements in the archaeological site of Karahantepe, located in Turkey's southeastern Şanlıurfa province, continues diligently. According to the latest data from the archaeological teams at the site, a new settlement that may be older than the prehistoric site of Göbeklitepe - which is crowned the world's first temple and "zero point" of history - will be unearthed soon.
The surface survey works at Karahantepe, which is an alternative site nearby for tourists visiting Göbeklitepe, started in 1997. As part of the search,
some T-shaped obelisks were detected that resembled the ones bearing wild animal figures in Göbeklitepe
. Following the discovery, the first excavations in the region started with permission obtained from the Ministry of Culture and Tourism's General Directorate of Cultural Heritage and Museums.
The excavations have uncovered 250 obelisks featuring animal figures to date.