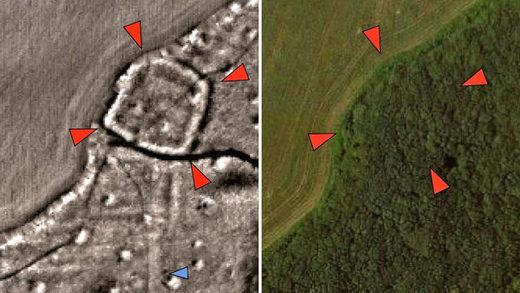 Dozens of previously-unrecorded Roman, prehistoric and medieval sites have been discovered by archaeology volunteers based at home during the coronavirus lockdown.
Digging may be on hold due to the pandemic, but the team have found
parts of two Roman roads, around 30 prehistoric or Roman large embanked settlement enclosures, around 20 prehistoric burial mounds, as well as the remains of hundreds of medieval farms, field systems and quarries
. Those leading the project believe they will make many more discoveries in the coming weeks.
The team, led by Dr Chris Smart from the University of Exeter and working as part of the National Lottery Heritage Fund supported Understanding Landscapes project, are
analysing images derived from LiDAR
, or light detection and ranging, data. This laser technology is used during aerial surveys to produce highly detailed topographical maps.