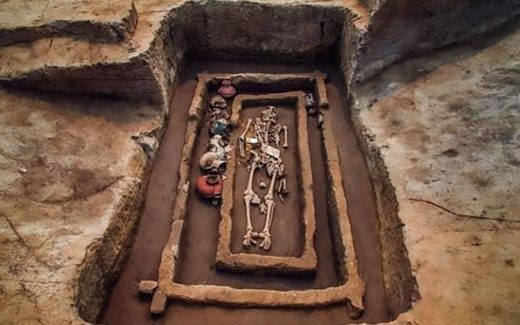 A graveyard of 'giants' buried 5,000 years ago has been uncovered by archaeologists in eastern China.
The men, whose bones were discovered in Jiaojia village near Jinan City in Shandong province, would have towered above many of their contemporaries.
Many of the men discovered in the graveyard measured 1.8 metres (5ft 11in) tall and would have seemed like giants to the average person 5,000 years ago.