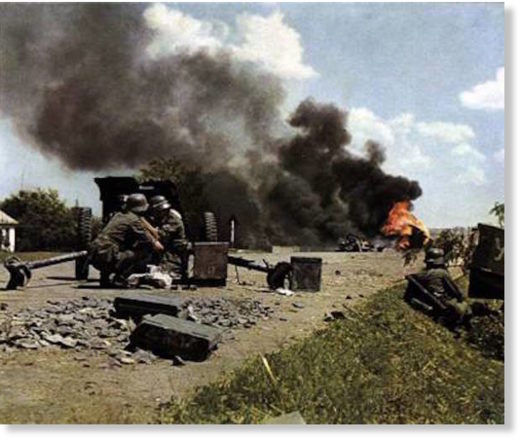 WWII's Eastern Front was by far the bloodiest theater of war the world has ever seen. It cost the lives of nearly 12 million combatants of which 4.3 million Axis troops including 3.55 million Germans - death tolls far in excess of those in the west
The best available estimate of WWII German military deaths comes from German historian Rüdiger Overmans. Most estimates are based on wartime casualty reports of the German military; but Overmans shows convincingly that the system was unreliable and eventually broke down, so that earlier estimates underestimate the number of German military men who fell in WWII.
Overmans, after extensive research of his own, put the total German military war dead at 5,318,000. This figure includes deaths of Volksturm militiamen and foreign volunteers of the Waffen SS and Wehrmacht. It does not include the deaths of Soviet citizens in German service.