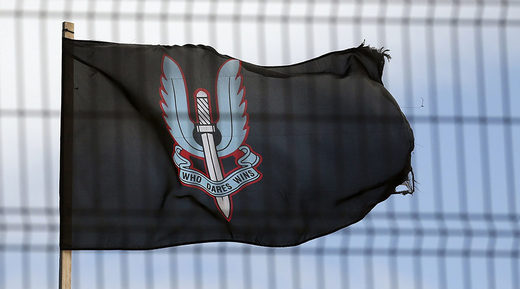 The maverick co-founder of the SAS flirted with fascism because of his German lover, new research shows.
A forthcoming documentary will show how Jock Lewes, who would eventually found the elite special forces unit alongside David Stirling, showed sympathies for the Nazi cause during his numerous pre-war visits to the Reich.
It will be claimed Lewes was "dazzled" by the fascist regime just years before he founded the secretive group in 1941.
A former Oxford boat team captain, Lewes fell in love with Nazi-supporting society figure Senta Adriano and, according to the
Times
, wrote to his parents that "England is no democracy and Germany [is] far from being a totalitarian state."
He even attended a society dinner at which Hitler and his henchman Josef Goebbels were honored guests.