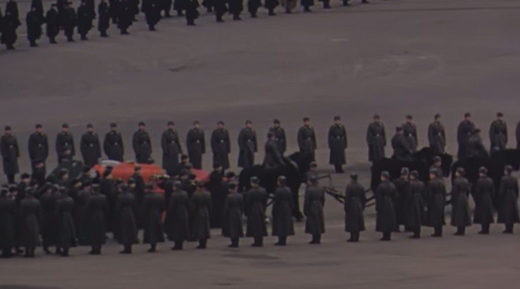 The death of Soviet leader Joseph Stalin was one of the most momentous occasions in Russia's history, but previously only official reels had been available. Now, 64 years later, a new film captured by a US diplomat later expelled for spying, has been published.
Army Major Martin Manhoff was assigned to the USSR in 1952, with the Cold War in the ascendant, and over the next two years took hundreds of pictures, and filmed hours of 16 mm color footage, for reasons that may have been personal, professional or both.
On March 5, 1953, it was announced that 73-year-old Josef Stalin had died of a cerebral hemorrhage. The exact details of his last days as he lay paralyzed and helpless, while none of his subordinates intervened, remain a source of historical controversy.