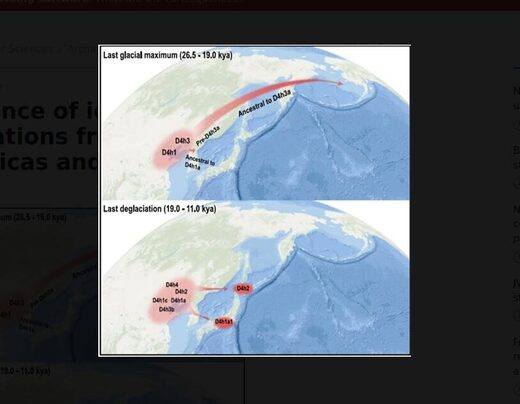 Scientists have used mitochondrial DNA to trace a female lineage from northern coastal China to the Americas. By integrating contemporary and ancient mitochondrial DNA, the team found evidence of at least two migrations: one during the last ice age, and one during the subsequent melting period.
Around the same time as the second migration, another branch of the same lineage migrated to Japan, which could explain Paleolithic archaeological similarities between the Americas, China, and Japan. The study appears May 9 in the journal Cell Reports.
"The Asian ancestry of Native Americans is more complicated than previously indicated," says first author Yu-Chun Li, a molecular anthropologist at the Chinese Academy of Sciences.
"In addition to previously described ancestral sources in Siberia, Australo-Melanesia, and Southeast Asia,
we show that northern coastal China also contributed to the gene pool of Native Americans."