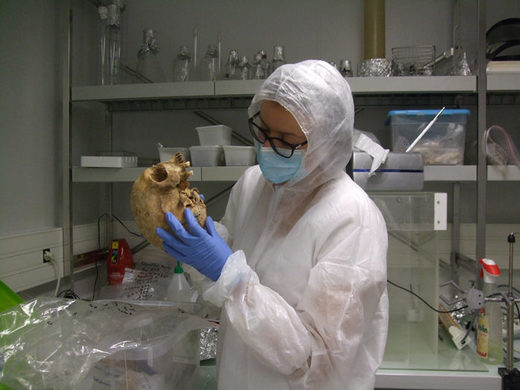 According to new genomic analysis,
France was populated by a pair of ancient migrations: the first during the Neolithic period, roughly 6,300 years ago, and the second during the Bronze Age, some 4,200 years ago.
"There were almost no data from ancient populations on the territory of present-day France and our study begins to fill a gap that leads to a clearer picture of the evolution of populations throughout Europe," Eva-Maria Geigl, a researcher with the Jacques Monod Institute in Paris, told UPI in an email.
For the new study, researchers in France generated and analyzed the mitochondrial genomes, Y-chromosome markers and genotypes of 243 individuals, whose remains were recovered from dig sites across present-day France. The dates of the individuals comprised a period spanning 7,000 years.