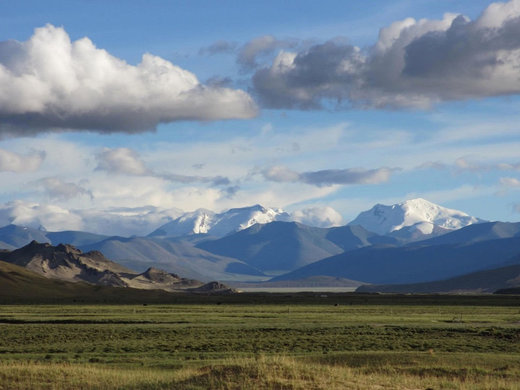 Thousands of years ago, people living on the high mountains of the Tibetan plateau waded into a steamy hot spring, leaving behind footprints in the soft mud. These footprints, which were discovered in 1998, have proved invaluable to modern-day researchers, who recently dated them to between 7,400 and 12,600 years ago.
Based on earlier analyses of other human sites, it was thought that the plateau's earliest permanent human residents had settled there no earlier than 5,200 years ago, the researchers said. But these newfound dates make the ancient Tibetan site of Chusang the oldest permanent base of people on the Tibetan plateau, they said.
Older known human camps
do exist in the region, dating to between 9,000 and 15,000 years ago, but they were likely short-term, seasonal sites, the researchers said.
"Chusang is special because you have these human footprints in this carbonate mud," said study co-lead researcher Michael Meyer, an assistant professor of geology at the University of Innsbruck in Austria. "[The footprints] are hardened, so they were able to stay there for thousands or tens of thousands of years."