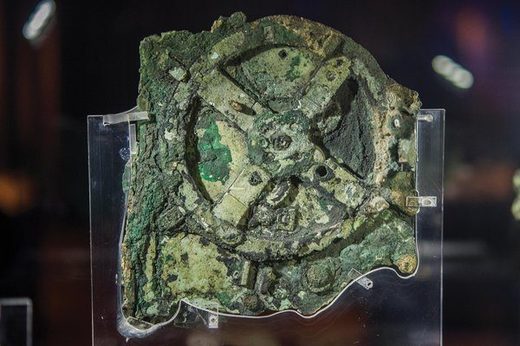 The Antikythera mechanism was for years one of the world's greatest unsolved mysteries. The strange, intricate device was found in 1902 in a shipwreck off of the Greek island of Antikythera. For over a century, the device's construction and intended use puzzled historians and archaeologists. Coins and other artifacts found at the shipwreck were dated to the first century, but the Antikythera mechanism's construction appeared to be far more advanced than any other technology known from that time.
In the last decade, new 3D scanning technologies have allowed researchers to peer into the inner workings of the device like never before. It is now believed the device was one of the
world's first analog computers
and was used to chart astronomical events like lunar and solar cycles and eclipses. The shipwreck on which the device was found is still the subject of scrutiny, with new discoveries being made. Last year, bone fragments belonging to the human occupants of the ship
were located
and are still undergoing DNA testing to determine their ancestry.
Now, researchers from the Greek Ephorate of Underwater Antiquities and Sweden's Lund University have made another groundbreaking discovery among the Antikythera shipwreck that could revolutionize Greek history.