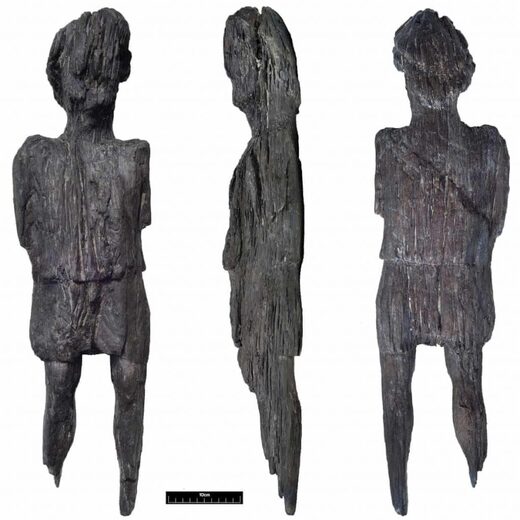 An extremely rare, carved wooden figure from the early Roman era has been discovered in a waterlogged ditch during work on the
HS2 project
.
The discovery was made by experts from Infra Archaeology, working for
HS2's
contractor Fusion JV.
The 67cm tall statue is made of a single piece of wood
. Given its age and substance, archaeologists said its preservation was "amazing," but the absence of oxygen in the ditch helped prevent decay over many generations.
The style of the carving and the tunic-like clothing suggests the figure could date from the early Roman period almost 2,000 years ago.