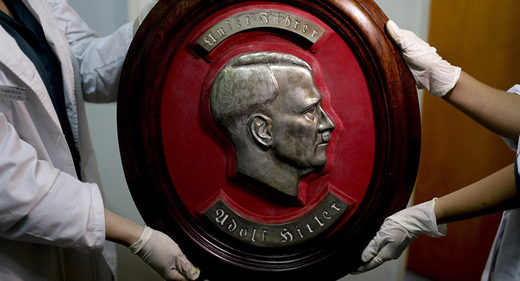 Speaking in an interview with local media, the naturalized German immigrant explains he arrived in 1945 with a passport — allegedly a forgery produced by the Gestapo at the conclusion of World War II — identifying him as Herman Guntherberg.
​He said he decided to emerge from his extended period in hiding as Mossad — the Israeli secret service — officially abandoned their policy of pursuing Nazi war criminals in 2016. Much of Mossad's early work involved the capture of former Nazis hiding in Latin America, with the kidnap of Zyklon-B procurer Adolf Eichmann in 1960 a particularly famous example. He intends to publish an autobiography in September and "restore" his public image.

"I've been blamed for a lot of crimes I've never committed. Because of that, I've had to spend more than half of my life hiding from Jews, so I've had my punishment already. I've been depicted as a bad guy only because we lost the war. When people read my side of the story, it will change the way the perceive me," Guntherberg/Hitler said.
While mainstream historians universally concur Hitler committed suicide April 30, 1945 in the Fuhrerbunker, Berlin as the Red Army ran roughshod over the German capital, some alternative chroniclers have suggested the Fuhrer may have escaped to Latin America, as so many other Nazis did at the conclusion of the war.
In July 2016
, Abel Basti published a revised edition of "Hitler in Exile" — he suggested the fallen Fuhrer fled to Argentina, where he then lived for ten years, before moving to Paraguay, under the protection of dictator Alfredo Stroessner, who had German roots. Basti says Hitler died February 3, 1971 in Paraguay.