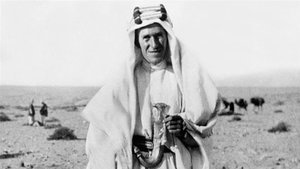 The notion of a unified Arab state has been one of the defining political questions of the 20
th
century. It first arose during the First World War when T. E. Lawrence ('Lawrence of Arabia)' famous assisted The Arab Revolt against their Ottoman Turk overlords on the basis that Britain would aid the Arabs to create a unified Arab state upon victory.
This promise was broken before it had the opportunity to be kept, as the Sykes-Picot Agreement of 1916 between France and Britain split the Arab lands into incongruous new states whose borders continue to cause problems to this day.
Shortly after the October Revolution, Russia's new Bolshevik government became the first country to expose this secret deal to the world. This would not be the first time that the Soviets would expose Western betrayals in the Middle East.