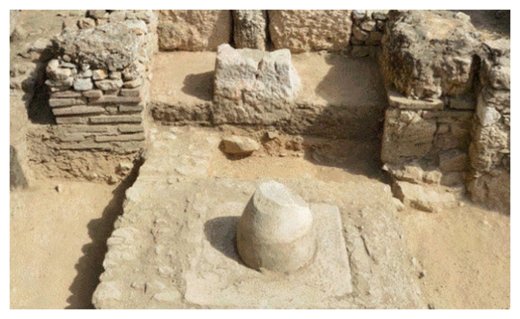 Archaeologists working on behalf of the
German Archaeological Institute
at Athens have
found an ancient well, believed to be at least 1,800 years old, which could be the first oracle devoted to the Greek god Apollo ever discovered in that country's capital and largest city.
According to
Haaretz
and
Ancient Origins
, the well is the first ancient oracular edifice to Apollo, the Greek god of music, art, poetry, archery and the sun (among other things), and the well itself likely would have been used for hydromancy, a divination technique that involved water.
The oracle well was located in the Kerameikos region of Athens, which was in the central part of the capital just northwest of the Acropolis. It was discovered in the Temple of Artemis Soteira, in a region that still receives water from the Eridanos River, said Dr. Jutta Stroszeck, a cultural and art history expert who led the expedition on behalf of the Institute.
"Water, and in particular drinking water, was sacred," Dr. Stroszeck told
Haaretz
. "In Greek religion, it was protected by nymphs, who could become very mischievous when their water was treated badly." People would present miniature, liquid-filled vessels and other offerings in order to appease them in such instances