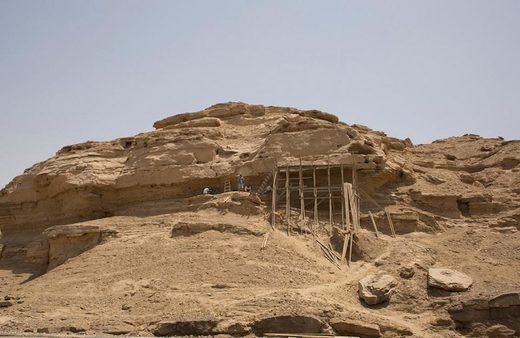 An expedition from Yale University and the Royal Museum of Art and History unearthed some previously unknown rock scripts including huge hieroglyphs dating back to around 5,200 years.
"This newly discovered rock art site of El-Khawy
preserves some of the earliest - and largest - signs from the formative stages of the hieroglyphic script and provides evidence for how the ancient Egyptians invented their unique writing system
," Egyptologist John Darnell said, phys.org reported.
The scientists also discovered rock art depicting a herd of elephants that was carved between 4,000-3,500 B.C.