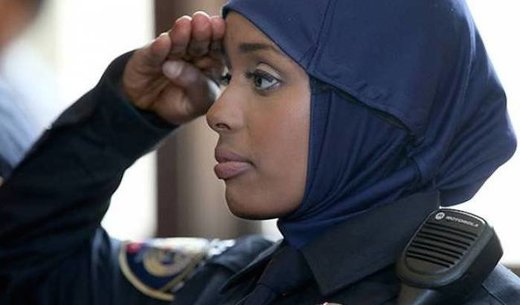 The Royal Canadian Mounted Police have given
official permission to female officers to wear hijabs
along with their famous British-style red uniforms in hopes that the stunning measure will
boost recruitment of Muslim women and promote diversity.
"The commissioner of the Royal Canadian Mounted Police (RCMP) recently approved this addition to the uniform," Scott Bardsley, a spokesman for Public Safety Minister Ralph Goodale, told AFP on Tuesday. "This is intended to better reflect the diversity in our communities and encourage more Muslim women to consider the Royal Canadian Mounted Police as a career option," he added.
Police in Britain, Sweden, and Norway, as well as some US states
, have adopted similar uniform policies, Bardsley said.