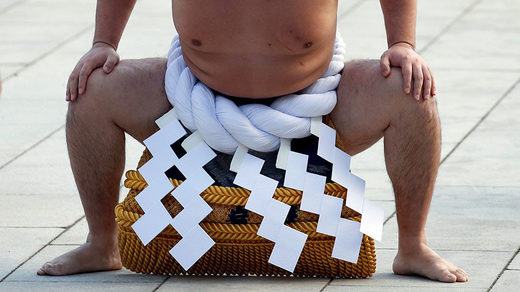 Top-ranked sumo referee Shikimori Inosuke has been suspended by the Japan Sumo Association (JSA) and is expected to resign for sexually harassing a junior referee during a regional tour in December.
The incident occurred in Okinawa, Japan when Inosuke, who was reportedly drunk, repeatedly kissed the teenage referee and touched his chest. The victim has declined to file charges.
The JSA suspended the referee for three tournaments is expected to accept a formal resignation from him in May, after his ban has been lifted. Inosuke, who has previously been involved in drunken incidents, apologized to the association for his behavior, but insisted he couldn't remember the harassment.
"At this time, following in succession after the assault issue, we had this incident of Inosuke's inappropriate acts. I'm sorry for this," JSA Chairman Hakkaku said at a news conference on Saturday, The Japan Times
reported
.