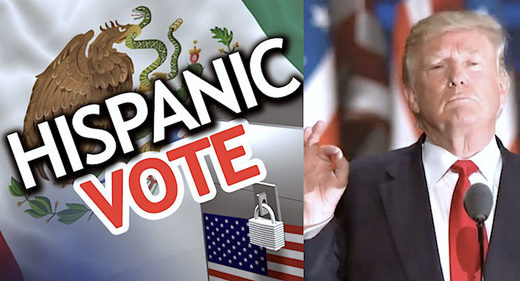 A survey of Hispanics in the U.S. revealed as many as
two million non-citizens are illegally registered to vote, reinforcing claims by President Donald Trump that millions of illegal votes were cast in the 2016 election.
The National Hispanic Survey was designed to measure the opinion of Hispanic U.S. residents on a range of political issues. The
survey
was
conducted in June 2013
by survey research firm McLaughlin and Associates.
The poll used a random sample of 800 Hispanics,
of those selected, 56 percent said they were non-citizens, and
13 percent of those non-citizens said they were registered to vote.
Those categorized as non-citizens would likely be a mix of illegal aliens, visa holders and permanent residents.
The poll did not ask whether they actually voted or not.