Comment: Wow, what are we up to now, 20 major fires/explosions in major cities across the Middle East, all in the space of 3 days??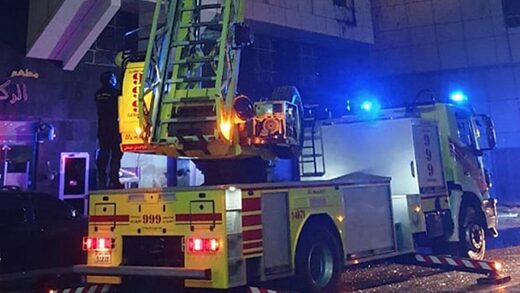 A large fire broke out in a residential building in Abu Dhabi on Friday night.
Residents of Al Nahyan area reported hearing a loud bang at around 8.30pm
followed by numerous sirens as fire trucks from Civil Defence rushed to the scene.
The fire quickly spread along a 12-storey residential building
on Al Marwu Steet, near Mediclinic Al Mamora, as police cordoned off the area and turned residents away.