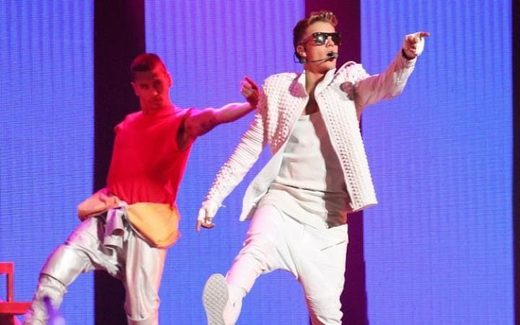 Canadian pipsqueak
Justin Bieber
may have successfully turned around his reputation by staying out of the headlines and converting millions of cynical pop fans by releasing uncomfortably decent music, but his good behaviour tour hasn't yet worked on the
Chinese
government, who have banned the star from performing in the country.
When a Chinese Bieber fan
contacted the Beijing Municipal Bureau of Culture to ask
why her idol hasn't been seen in the country for several years, despite scheduling dates in nearby Hong Kong, Japan, Singapore and the Philippines on the Asian leg of his latest world tour, they were met with a friendly if firm response.
"Justin Bieber is a gifted singer, but he is also a controversial young foreign singer," the bureau told the fan in a statement. "In order to maintain order in the Chinese market and purify the Chinese performance environment, it is
not suitable to bring in badly behaved entertainers.
"We
hope that as Justin Bieber matures, he can continue to improve his own words and actions
, and truly become a singer beloved by the public."
Bieber's
bad behaviour in the USA
, which included
an arrest for drunk driving
and a strange incident in which he urinated in a janitor's bucket and yelled "F---
Bill Clinton
!" at a portrait of the former president, didn't result in much diplomatic intervention, but his offensive behaviour during his last Chinese tour created national outrage in the country.