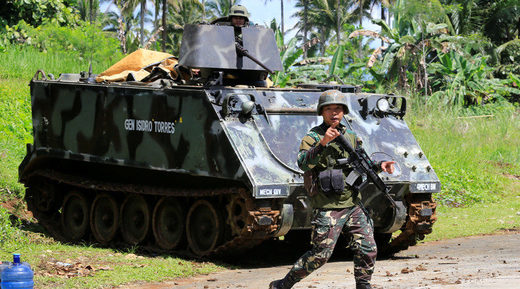 Photographs and videos shared across social media platforms are revealing utter chaos in the Philippines city of Marawi as government forces and militants linked to Islamic State battle for control.
Marawi, which is colloquially known as the
'Islamic city'
is the focal point of a dramatic outbreak of violence on the archipelago's southern island of Mindanao.
Heavily armed insurgents laid siege to a prison, seized hostages in a church and paraded through the streets in Marawi in a show of force.
The crisis spurred Philippines President Rodrigo Duterte to invoke martial law on the entire island of Mindanao and the city was subject to a blackout Tuesday as government forces engaged with militants and snipers patrolled the streets.