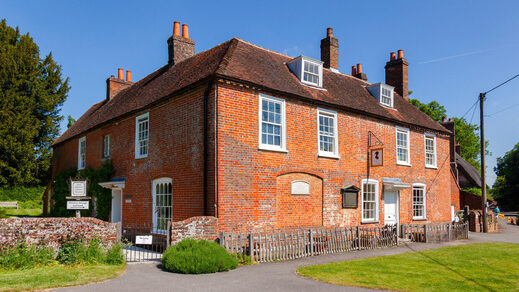 A museum dedicated to Jane Austen in the English countryside is introducing displays on the writer's "colonial roots" and connection to the British Empire following Black Lives Matter protests.
According to the
Telegraph
newspaper, Jane Austen's House Museum in Chawton, Hampshire will feature displays showing the beloved writer's "links to slavery" through her Church of England clergyman father Rev George Austen, who was once "the trustee of an Antigua sugar plantation."
Austen's love of tea will also be subject to "historical interrogation" over its links to colonialism, the Telegraph said.
It's not all bad news, however. Another proposed display will attempt to portray Austen in a positive light by declaring "Black Lives Matter to Jane Austen" - a reference to her support of abolitionism.