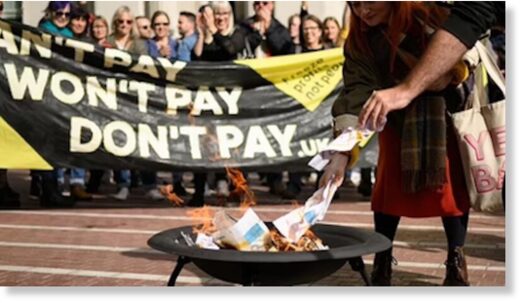 Energy prices for millions of households across the UK rose on Saturday. Soaring power bills amid the worst cost-of-living crisis in a generation led to a continuation of growing discontent ahead of the dark winter.
Thousands of Brits marched in London and other metro areas this weekend in protest of being thrown into energy poverty while
inflation is at forty-year highs.
There were countless videos on social media showing Brits holding signs about their dire financial situation.
"Can't afford to live,"
"Freeze profit, not people,"
and
"Eat the Tories," read some of the signs people held.
The protest was organized by
Don't Pay UK
, an anonymous group spearheading the effort to have more than one million Brits boycott paying their power bills this winter (the movement is nearly 200,000 strong).