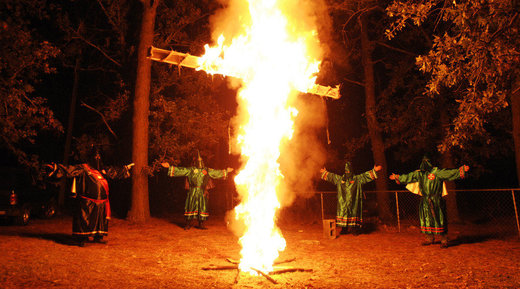 The KKK has four clandestine cells currently active in Germany, according to local media, citing a parliamentary inquiry. Despite being "marginal," the white supremacist group's influence on German far-right groups is not to be downplayed, an MP warned.
Klan members burn crosses, display swastika flags and sing "anti-constitutional songs," according to the government response to the Left Party's parliamentary inquiry seen by
Sueddeutsche Zeitung
.
The four secretive cells have "a very small number of members" and remain marginal within Germany's right-wing extremist scene, the government said in its response. Martina Renner, a Left Party MP, however, told the newspaper that the KKK's influence on the German far-right should not be underestimated.
"A small number of members cannot downplay the threat that emanates from such organizations," she said.