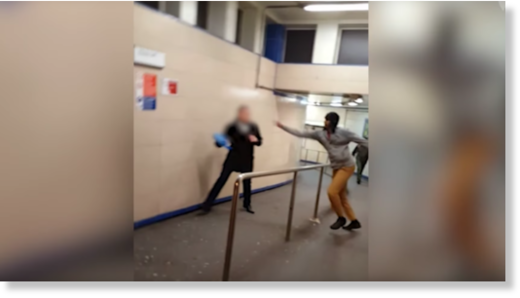 A man who carried out a knife attack at London's Leytonstone Underground Station last year has a history of mental illness and believed Tony Blair was his guardian angel, a court has been told.
Lawyers defending Muhiddin Mire, 30, told the Old Bailey that their client had experienced paranoid schizophrenia for several years before attacking an Underground passenger last December.
Medical experts recommended the Islamic State (IS, formerly ISIS/ISIL) sympathizer receive further psychiatric treatment, warning he posed "a very severe" risk to the public.
Mire, who worked as a taxi driver, was found guilty of attempted murder last month, but the court is now trying to determine his sentence. He attempted to behead a member of public and slashed another man's neck in Leytonstone Underground Station last December, shortly after the British Parliament voted to extend airstrikes against IS from Iraq into Syria.