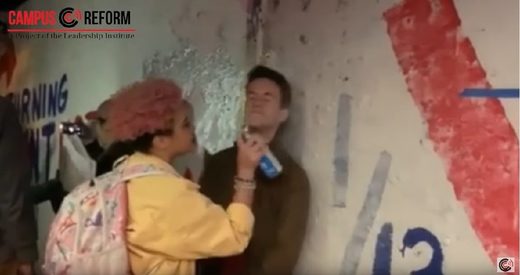 The son of a North Carolina congressman claims he was assaulted Monday by members of a leftist organization on campus while promoting a Charlie Kirk event scheduled to take place on Wednesday.
Jack Bishop, son of Rep. Dan Bishop (R-N.C.), told
Campus Reform
Tuesday that he was spray-painted in the face and eye during an incident in North Carolina State University's "Free Expression Tunnel," which is used as a space for organizations to express "their thoughts and feelings about anything--from 'Happy Birthday' to announcing club and organization meetings," according to the university website.
"I would really hope that [she] would think before harassing a conservative group in a coordinated effort like this"