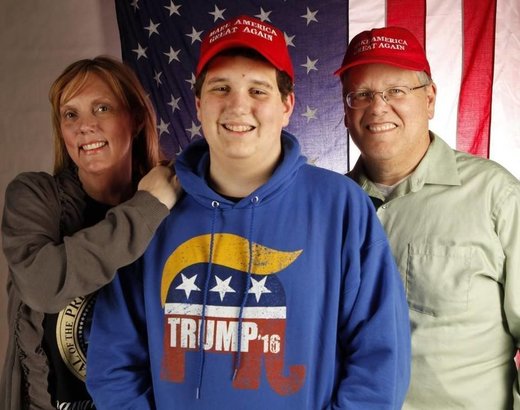 Tim Lambing never doubted this moment would come.
Even as pundits and polls dismissed the idea that Donald Trump had much of a chance of winning the presidential election, Lambing held on to unshakable confidence that the billionaire businessman would pull it off.
The 41-year-old father of three from Kearney, Missouri, even guessed the exact number of electoral votes Trump would win: 304.
"I called it dead on," Lambing said.
Now Lambing and his wife, Lindsay, 35, have made the trip from Missouri to Washington to witness Trump's swearing-in as president, and the dawn of what they hope will be a stronger, safer America.