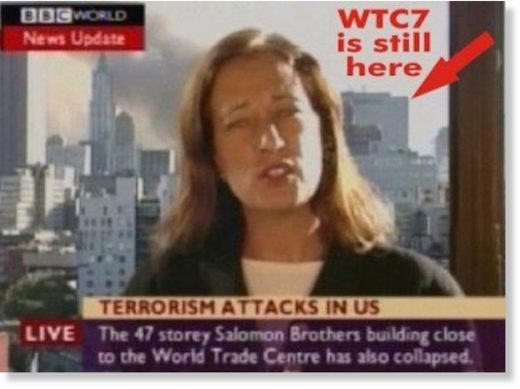 The destruction of the 47-story World Trade Center Building 7 in New York City late in the afternoon of September 11, 2001, was not a result of fires, according to the
much-anticipated final report
issued today by researchers at the University of Alaska Fairbanks.
The UAF team's findings,
which were the result of a four-year computer modeling study of the tower's collapse, contradict those of the National Institute of Standards and Technology (NIST), which concluded in a 2008 report that WTC 7 was the first tall building ever to collapse primarily due to fire.
"Our study found that the fires in WTC 7 could not have caused the observed collapse," said Professor Leroy Hulsey, the study's principal investigator. "The only way it could have fallen in the observed manner is by the near-simultaneous failure of every column."
The four-year study was funded by Architects & Engineers for 9/11 Truth (AE911Truth), a nonprofit organization
representing more than 3,000 architects and engineers
who have signed the organization's petition calling for a new investigation into the destruction of the three World Trade Center towers on 9/11.