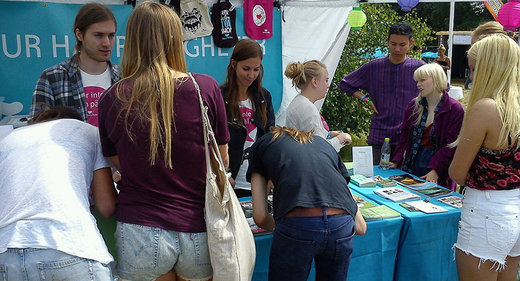 This year's summer festivals in Sweden were marred by a series of rapes and other sex-related crimes. Having tried (and failed) anti-grabbing bracelets and girls-only zone, Sweden decided to try new groundbreaking methods to combat gropers and rapists, such as value system contracts and floodlights.
To visit next year's edition of the popular Bråvalla Festival in the city of Norrköping, one will have to sign a document accepting the festival's set of values. Remarkably, the value system contract will be signed by festival-goers, personnel and even artists alike, to eliminate the very possibility of crime
. This is part of the preventive work against rape and sex crimes, which flourished at summer festivals in 2016. By their own admission, the festivals' organizers FKP Scorpio were previously not specifically clear about their core values.
"What we want is for people to be able to visit this festival and feel safe and secure," SKP Scorpio marketing manager Niklas Westergren told Swedish national broadcaster SVT.