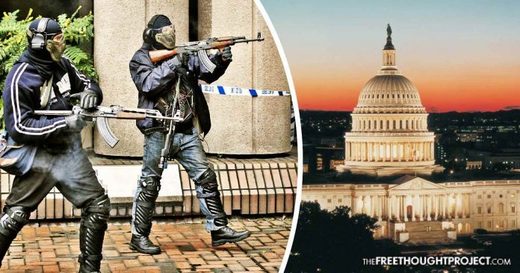 With belligerent posturing between Pyongyang and Washington soaring to nuclear levels in mere weeks — and admonishments from world leaders to employ restraint seemingly gone unnoticed — disaster preparedness training demands an urgency not seen since the end of the Cold War.
Operation Gotham Shield, an interagency
exercise
to prepare officials and emergency personnel for the unlikely event an enemy State detonates a nuclear bomb in the skies over New York City, is slated to conclude Wednesday.
That same day, President Trump has called a
meeting
with top military and defense officials, and, 'unusually', the entire Senate
over
North Korea.
Wednesday also kicks off a
full-scale preparedness drill
of a different sort — one, strangely, not focused on the growing potentiality the U.S. may be forced to cope with nuclear war inside its borders; but, instead, addresses a familiar, if nebulous, adversary. Terrorism.