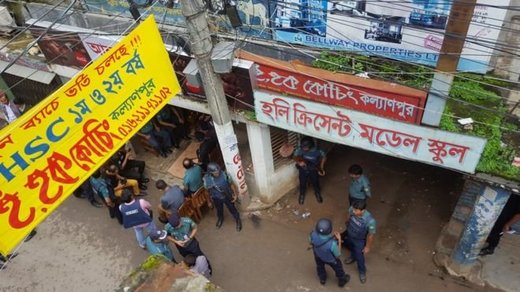 Police in Bangladesh have killed nine suspected Islamist militants after a gun battle in Dhaka, officials said.
Police were searching the residential area of Kallyanpur when they were attacked by handmade bombs.
Bangladesh has seen a string of deadly attacks on secular writers, bloggers, and member of religious minorities.
Earlier this month 20 people, mostly foreigners, were killed in a bloody attack on an upmarket cafe in Dhaka.
It was not immediately clear which group the suspected militants killed on Tuesday were part of. One suspect was taken into custody by police.