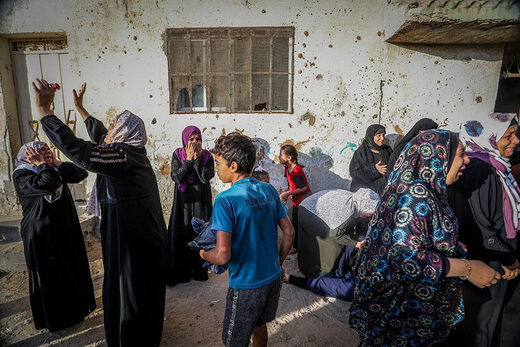 The Israeli army's expanded authorization for bombing non-military targets, the loosening of constraints regarding expected civilian casualties, and the use of an artificial intelligence system to generate more potential targets than ever before, appear to have contributed to the destructive nature of the initial stages of Israel's current war on the Gaza Strip, an investigation by +972 Magazine and Local Call reveals. These factors, as described by current and former Israeli intelligence members, have likely played a role in producing what has been one of the deadliest military campaigns against Palestinians since the Nakba of 1948.
The investigation by +972 and Local Call is
based on conversations with seven current and former members of Israel's intelligence community
— including military intelligence and air force personnel who were involved in Israeli operations in the besieged Strip — in addition to Palestinian testimonies, data, and documentation from the Gaza Strip,
and official statements by the IDF Spokesperson and other Israeli state institutions
.