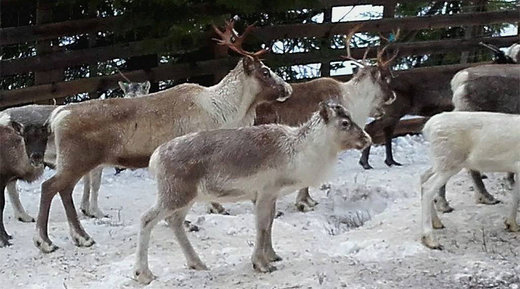 Preschoolers in Norway took a break from learning their ABCs to watch reindeer being slaughtered and skinned in a move which school says was aimed at teaching them about indigenous peoples who herd the Arctic animals.
Though they're just learning to read and write, the administration of Granstubben Barnehage preschool believed their five-year-old students were ready to see Santa's sleigh-pullers be murdered right in front of their eyes.
A video posted on the school's Facebook page showed the children on the field trip, first viewing the reindeer while they were still alive.
The pictures later turned more gruesome, with one showing a dead reindeer turning the powdery white snow blood red.
Another image showed a child dragging a reindeer skin across the snow.