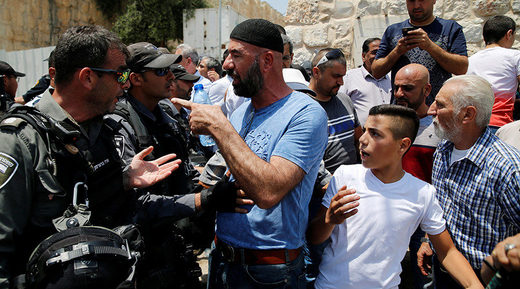 A Californian imam called on Allah to "annihilate" Jews "down to the very last one," urging for the Al-Aqsa mosque in Temple Mount in Jerusalem to be freed from their "filth." His comments came amid violence at the holy site between Israeli police and Palestinians.
Sheikh Ammar Shahin delivered his Friday sermon at the Islamic Center of Davis, where he serves as imam, some 20km from Sacramento, the capital of California, according to a
statement
from the center.
In the
video
, the imam called on Allah to "liberate the Al-Aqsa Mosque from the filth of the Jews" and to "destroy those who closed the Al-Aqsa Mosque."
Shahin's hour-long speech in both English and Arabic was mostly dedicated to the dispute over the Jerusalem holy site. Israeli authorities earlier limited access to the compound housing the Al-Aqsa, one of Islam's holiest sites.
The move sparked protests in Jerusalem and across the West Bank which repeatedly turned violent.