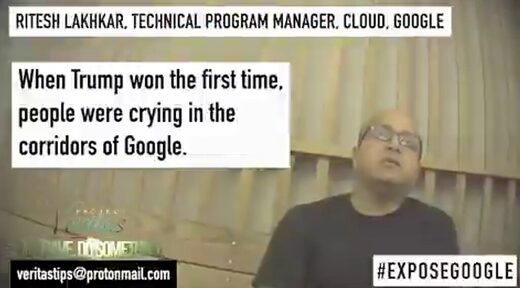 On Monday, Project Veritas released a new video that exposes the hidden political agenda of Google's top managers and shows how Google manipulated algorithms to skew conservative content negatively.
In the video, Google's Cloud Technical Program Manager Ritesh Lakhar said that
it is intentional that the Google search results that show scathingly negative content regarding Donald Trump and entirely positive content about Joe Biden.
Lakhar said that the content was "skewed by the owners and drivers of the algorithm."