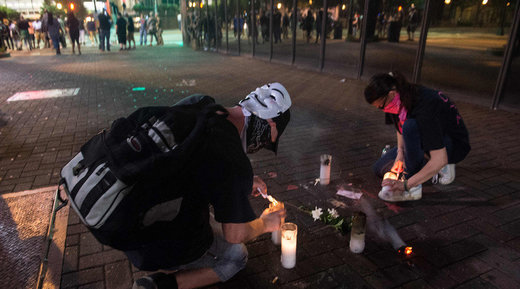 A suspect has been arrested and charged with murder in the shooting of Justin Carr during Wednesday night's protest in Charlotte, North Carolina. Carr died on Thursday evening.
Rayquan Borum, 21, was identified through footage from the scene and arrested Friday morning, Charlotte-Mecklenburg Police Department Chief Kerr Putney said. They are also using videos to identify suspects in property crimes that occurred Wednesday night, and Putney asked for the public's help in those investigations.
Carr was killed outside the Omni Hotel on Trade Street, where crowds were protesting Tuesday's fatal police shooting of Keith Scott. Police were trying to contain protesters using tear gas. The sound of gunshots can be heard on numerous videos from the site of the demonstration. There have been
reports
that Carr might have been shot by a police rubber bullet.