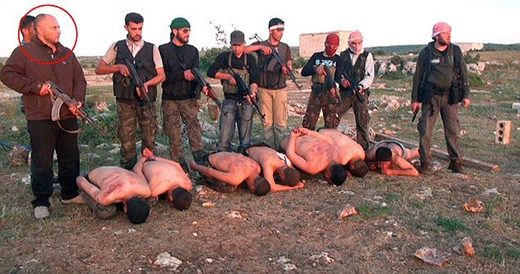 A Swedish court on Thursday sentenced a Syrian man to life imprisonment for participation in the 2012 mass execution of seven government troops in
Syria
.
The Stockholm District Court ruled that 46-year-old refugee Haisam Omar Sakhanh joined the armed group Suleiman Company in early May 2012, and shot a person dead with an assault rifle.
Judge Tomas Zander said the victim, who was not identified, was shot dead along with six others 'under particularly cruel circumstances'.
The seven men who were shot were part of the Syrian regime who had been captured by the independent Islamist group, which was founded in 2011.
The Islamist armed group captured the men during an attack at the beginning of May 2012, and the seven were shot to death less than two days later, according to
Stockholms Tingsratt
.
In the years since the execution, it has been impossible to identify the victims.