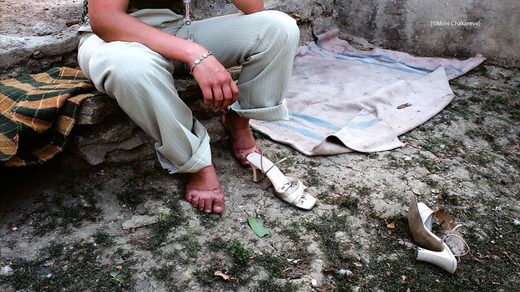 The Free Thought Project has observed a disturbing trend in law enforcement. We've known for years the police have locked up innocent people, who get caught up in a police dragnet. But the latest practice by law enforcement crosses so many ethical boundaries it's unfathomable the good people of Texas are allowing it to take place on their watch.
They're now jailing sex trafficking victims because they have no place to put them.
According to the
Texas Tribune
, many of them are minors — like Lena (17) who never found herself on the wrong side of the law. She was rescued from sex traffickers. But that's when another imprisonment occurred for her. In the fall of 2016, after police helped rescue her from her traffickers, she was booked into the county jail.
"The 17-year-old lived with two dozen women in a single room. She slept on a metal bunk and wore an oversized orange jumpsuit every day. She went to the bathroom with no privacy, using a toilet attached to the wall," the
Tribune
writes.
Having endured a troubled life, an abusive adoptive mom, several foster homes, only to end up running away from home, Lena found herself as the property of pimps who exploited her need for the love of a father.