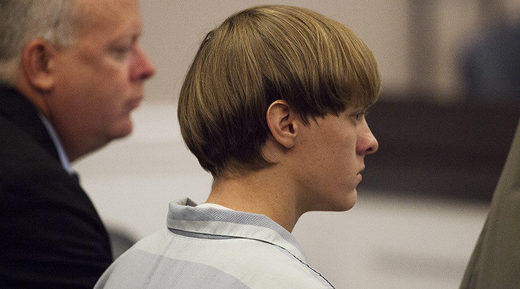 A federal court denied convicted Charleston shooter Dylann Roof's request to replace his two defense lawyers, who are Jewish and Indian. Roof called the lawyers appealing against his death sentence his "political and biological enemies."
Roof, 23, killed nine and wounded three black parishioners at Charleston's Emanuel African Methodist Episcopal Church in June 2015. He told police he wanted to start a "race war." He was found guilty in December 2016 and subsequently
sentenced to death
in a federal hate crimes trial.
On Tuesday, the 4th US Circuit Court of Appeals in Columbia, South Carolina issued a one-page ruling dismissing Roof's motion to replace his two defenders.
"The court denies the motion for substitution of counsel on appeal," the 11-word ruling said.
Roof had submitted a handwritten appeal to the court on Monday, arguing that he could not trust the two attorneys as they were his "political and biological enemies," according to AP.