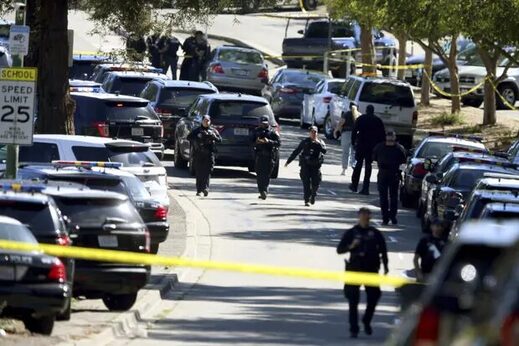 At least six people were injured in a shooting at a school campus in Oakland, on Wednesday, authorities in the northern California city said.
The shooting occurred at Rudsdale Newcomer high school, said Darren Allison, the Oakland assistant police chief.
The school serves students who are at risk of not graduating and have recently immigrated to the US
after fleeing their home countries "because of violence and instability", according to the school's website. It is one of four adjacent schools that serve middle and high school students on Fontaine Street in east Oakland.
"The victims were affiliated with the school and we are determining the affiliation at this time," Allison said, although he declined to say whether any students or teachers were involved.