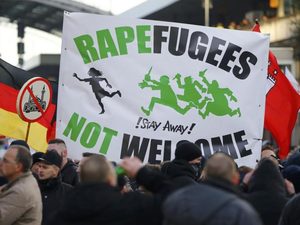 Is Sweden the "rape capital" of the world, as Breitbart and Islamophobes worldwide claim? What is the background to the high figures of reported rape in Sweden? Is it the so called "Muslim invasion of immigrants" that is responsible for it? Is "the Muslim rape culture" behind it? Or is it simply that Sweden has stronger laws against sexual offenses like rape, and that Swedish women are raised not to take shit!
I am from Sweden. When I went to school 30 years ago I heard about a case of two young white American exchange students who raped Swedish young girls. Many Swedes reacted with horror. Many blamed ALL Americans for the wrongdoings of these two. "All American white youngsters are like that, racists and rapists," "USA is insane," "Americans are rapists." "Too much American TV-violence."
Breitbart and Islamophobes worldwide do the same thing to Muslims. "
Muslims rape women
" they claim. "Muslims" are currently "raping" Europe, according to the Breitbart Senior editor
Milo Yiannopoulos
.
The so-called "evidence" for this is the claim that the numbers of rapes allegedly is "skyrocketing" in Europe, and it is all blamed on Muslim immigrants
.
It is worst in Sweden they claim. Sweden is a burning hell were "Muslims" rape, kill and burn down cars, they say.