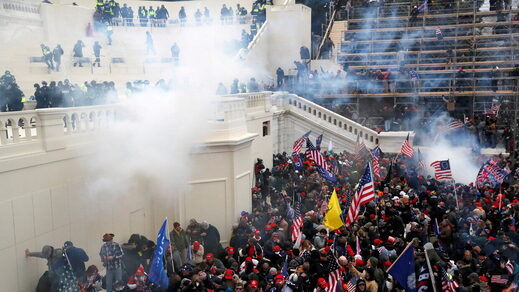 The Lincoln Project Republicans have marked 100 days since the Capitol riot by "reliving" the events in a stream of live tweets. This didn't sit well with liberal supporters, who accused the anti-Trump group of "retraumatizing."
Formed by 'Never Trump' Republicans in 2019 with the sole aim of removing Donald Trump from office, the Lincoln Project succeeded in fundraising
$90 million
while failing to turn Republican voters against Trump. Since Trump's departure from Washington, they've stayed active online, campaigning against all but the most centrist, establishment-friendly Republicans.
Central to their current online presence are their calls for anyone involved in the pro-Trump riot on Capitol Hill in January to be "held accountable." Part of that mission seemingly involves endlessly reminding the American public about the minute details of the riot, which they did on Friday with a series of 'live' tweets chronicling the so-called pro-Trump "insurrection" from start to finish.