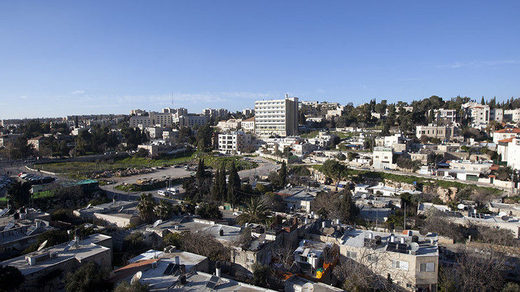 An elderly Palestinian couple have told RT they have "nowhere to go" if Israel carries out a decision to evict them and their relatives from the home they have owned in East Jerusalem for over 50 years. The EU is already urging Israel to reconsider the step.
The Shamasne family have been living in East Jerusalem's Sheikh Jarrah neighborhood since 1964, when the area was under Jordanian rule. When Israel took over East Jerusalem in 1967, nobody claimed the rights to the property.
The issue came to light after an Israeli right-leaning settler group, the Israel Land Fund, found the previous owners of the house several years ago.
"We lived for 53 years in this house, it is a great injustice. Israel should give us back our land. They take our homes and claim it is theirs," 76-year-old Fahmiah Shamasne told RT.
Under Israeli law, property proven to have been owned by Jews before 1948 can be reclaimed. Four years ago the Shamasnes lost their appeal to the Supreme Court, which ruled that the family must hand over their home.