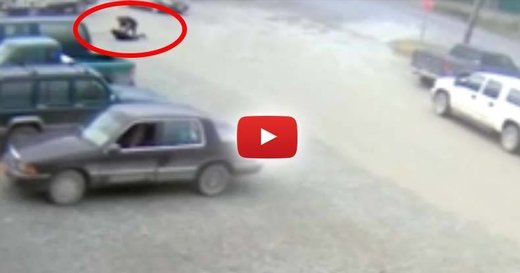 A former Bethel cop who claimed that he "kindly tried to assist" Alaska Native Wassillie Gregory into his cruiser
has pleaded guilty to assault and has been sentenced to jail
. Andrew Reid, 40, pleaded guilty by telephone in Bethel District Court to two misdemeanor charges — fourth-degree assault and official misconduct — after a video surfaced which shows his treatment of Gregory was anything but kind.
In the video obtained from a store surveillance camera,
Reid can be seen repeatedly picking up and slamming an inebriated Gregory to the concrete before arresting him.
Gregory clearly has poor motor control and is pushed away from the cruiser before being tossed around like a sack of potatoes. He sustained a fractured rib and shoulder injury that required surgery.
A visitor from Arizona witnessed the brutality on July 12, 2014, and reported it to police. Gregory pleaded guilty to harassment two days later without a lawyer present. However, the complaint from the witness prompted Bethel Police Chief Andre Achee to investigate the incident, whereupon he obtained the video footage.
It wasn't until Gregory's new lawyer, Sean Brown, got the video in May 2015 that Gregory's conviction was dropped, and the City of Bethel paid $175,000 to settle a civil suit.
After this, the city sent the investigation to the FBI, which referred it to Alaska's Office of Special Prosecutions. The charging document states that Reid's use of force "was excessive and unnecessary."