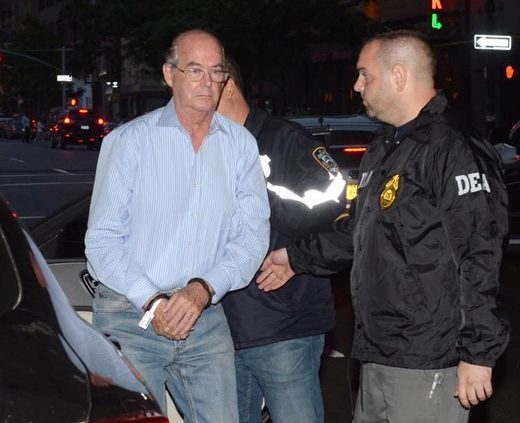 Federal agents and police officers arrested Dr. David Taylor, 74, and two others for allegedly running a pill mill on Hylan Boulevard on Staten Island. The doctor diverted 4 million pills with a street value of $40 million to Staten Islanders, according to authorities.
The pain management specialist allegedly took money and goods, including single malt whiskey, for the prescriptions. The Feds said the doctor would
write scripts for oxycodone and Xanax without an examination, MRIs, or medical records.
DEA Special Agent in Charge James J. Hunt said: "It is alleged that millions of dollars' worth of pain medication was diverted onto the streets of Staten Island, enabling addiction and overdoses on the borough. These arrests will impact Staten Island's opioid market by shutting down an illicit pill distribution operation located at the heart of the borough."