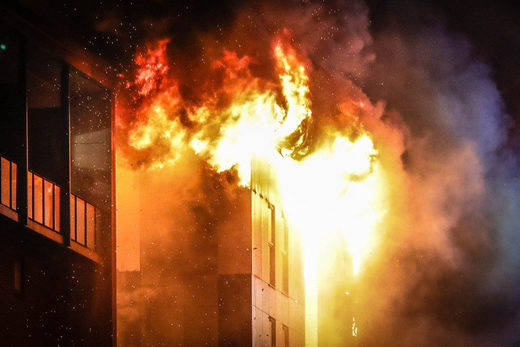 'If it had gone up in the middle of the night everyone would have slept through the alarm. We have slept through them before'
Students have described how they ignored the fire alarm before a blaze which wrecked a Bolton tower block - because 'it goes off all the time'.
Not all the 211 students who lived in The Cube, near Bolton town centre, have yet been accounted for, fire chiefs say.
Dozens fled for their lives after fire ripped through The Cube student accommodation on Friday night.More than 200 firefighters were scrambled to the scene, rescuing one of the stricken students from an aerial platform.
That student and another were treated at the scene by paramedics. There are no reports that anyone suffered serious injuries.