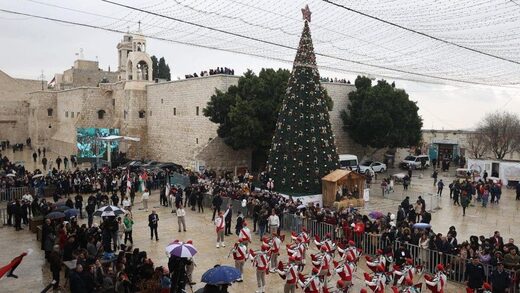 Once a Christian stronghold, Christians are now a minority in the region due to persecution, emigration and low birth rates
City officials in the
birthplace
of Jesus Christ are tearing down Christmas decorations in solidarity with Palestinians amid Israel's continued invasion of Gaza.
Bethlehem, an ancient city located in the West Bank, declared via social media and official spokespeople that decorations installed in previous years are being removed amid the conflict between
Israel and Hamas.
"Bethlehem Municipality crews announced the dismantling of Christmas decorations installed several years ago in the city's neighborhoods and removing all festive appearances in honor of the martyrs and in solidarity with our people in Gaza," the city wrote on Facebook, according to the
Jerusalem Post
.