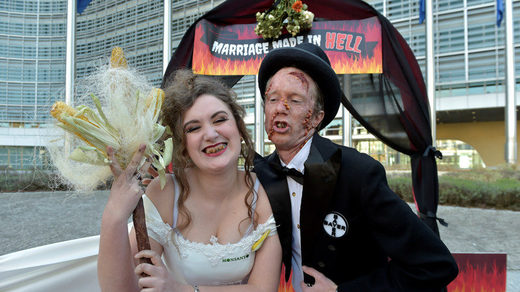 Germany's Bayer won EU antitrust approval on Wednesday for its multi-billion-dollar purchase of Monsanto. The mega-merger is expected to reshape the agrochemicals industry.
The deal will create a giant company with control of more than a quarter of the world's seed and pesticides market.
The European Commission said Bayer had addressed its concerns with an offer to sell a swathe of assets to boost rival BASF. Bayer pledged to sell certain seed and herbicide assets for €5.9 billion ($7.2 billion) to BASF and to give it a license to its digital farming data.
"Our decision ensures that there will be effective competition and innovation in seeds, pesticides and digital agriculture markets also after this merger," said European Competition Commissioner Margrethe Vestager.