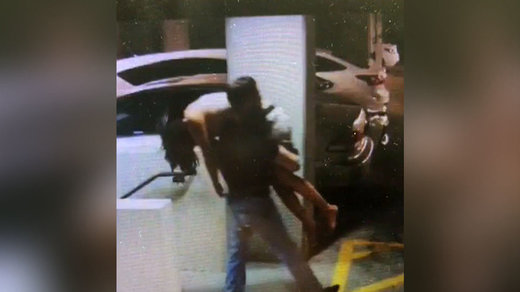 A former professional American MMA fighter Rodolfo Ramirez has been accused of kidnapping and sexually assaulting an unconscious woman in Arizona.
Ramirez was seen on a surveillance video picking up the woman, who is believed to be in her 20s, outside a
local bar in Scottsville
, Arizona and carrying her away over his shoulder.
Police say the 28-year-old then sexually assaulted her inside a parking garage, before taking her back to his home and raping her two more times.