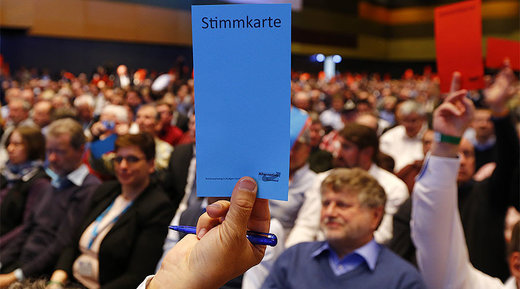 Voters in the European Union are opting for right-wing populist parties due to a fear of globalization, a study by Germany's renowned Bertelsmann Stiftung has found. The results come as populist and right-wing parties' support across the EU grows.
Authors of the
research
, entitled "Globalization anxiety or value conflict? Who in Europe votes for the populist parties and why?" examined the opinions of nearly 11,000 people in all 28 EU countries.
According to a key finding of the paper, globalization appears to be the crucial force behind the growing ranks of right-wing and populist parties' across Europe.
"The results of our study show that it is mainly the fear of globalization that drives some to go away from the political mainstream and turn to the populist parties," the research states. It adds that values are playing hereby a "subordinate role." According to the study, 78 percent of the German anti-immigrant Alternative for Germany party (AfD) are viewing globalization critically or have a fear of it.