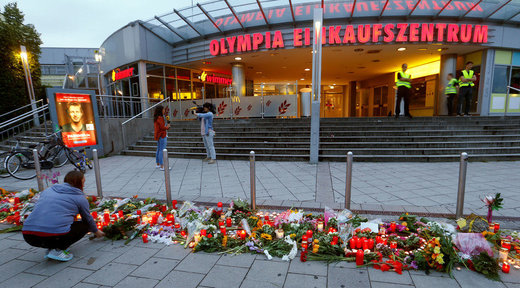 The Bavarian crime office has carried out a search of Munich shooter's home, and
found materials consistent with the theory that he had been planning the attack for a whole year prior to the act
. Police also say
a manifesto was left at the site of the shooting
.
The prosecutor's office announced the news in a statement on Sunday. It added that the victims in the shooting were not classmates of the shooter.
They were subsequently discovered to have been children of immigrants.
According to
Sueddeutsche Zeitung
, the shooter identified by police as David Sonboly, 18, bought the illegal weapon he used online. The Glock was bought through Darknet - the concealed area of the internet accessed normally by a minority of people looking for illegal services or items.
The first to identify Sonboly was his own father.
He was the one who contacted the police after seeing a video filmed by one of the witnesses, as the attack was in progress.