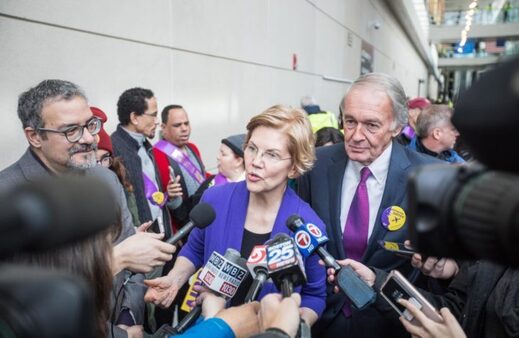 Where's their compassion? Where's their inclusion?
"We have talked to a number of people who've asked, 'Where am I?' And then I was trying to explain where Martha's Vineyard is," said befuddled Edgartown, Massachusetts, police chief Bruce McNamee of the 50 illegal immigrants who landed on two charter flights at the island's only airport on Wednesday.
According to local reports, the airport officials believed the planes were delivering corporate guys on a late-season golf retreat, before suffering the crushing disappointment that the arriving passengers were, in fact, poor people of color.
The illegals arrived courtesy of Florida Governor Ron DeSantis, who sent them there using a $12 million budget set aside by our free state's legislature to transport illegals to sanctuary jurisdictions. He joins the governors of Texas and Arizona, who have sent thousands of illegals by bus to New York, Washington, and Chicago, to protest the Biden administration's catastrophic failure to secure our southern border.