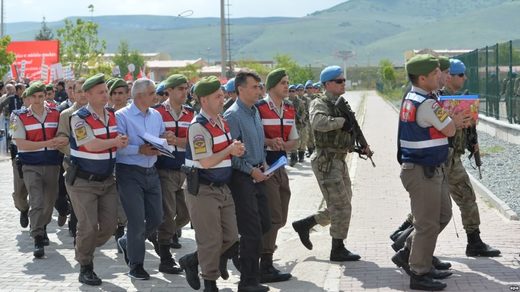 Turkey has begun the trial of more than 220 suspects accused of being among the ringleaders of the failed coup against President Recep Tayyip Erdogan in July 2016.
Twenty-six former generals are among the defendants in the trial, which started in May 22 at a vast courtroom at a prison outside Ankara.
Erdogan's government claims that the July 15 coup attempt was orchestrated by the U.S.-based Muslim cleric Fethullah Gulen, a claim he strongly denies.
Gulen, who lives in self-imposed exile in the U.S. state of Pennsylvania, is one of the 221 suspects named in the indictment. He is one of nine who are not in custody, with the others appearing in court.