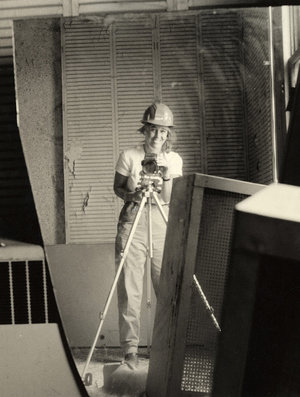 In December, documentary photographer
Carol Highsmith
received a letter from Getty Images accusing her of copyright infringement for featuring one of her own photographs on her own website. It demanded payment of $120. This was how Highsmith came to learn that stock photo agencies Getty and Alamy had been sending similar threat letters and charging fees to users of her images, which she had donated to the
Library of Congress
for use by the general public at no charge.
Now, Highsmith has filed a $1 billion copyright infringement suit against both Alamy and Getty for "gross misuse" of 18,755 of her photographs. "The defendants [Getty Images] have apparently misappropriated Ms. Highsmith's generous gift to the American people," the complaint reads. "[They] are not only unlawfully charging licensing fees ... but are falsely and fraudulently holding themselves out as the exclusive copyright owner." According to the lawsuit, Getty and Alamy, on their websites, have been selling licenses for thousands of Highsmith's photographs, many without her name attached to them and stamped with "false watermarks."
Since 1988, Highsmith has been donating tens of thousands of photographs of people and places in the United States to the Library of Congress, making them free for public use. The institution
calls
the donation "one of the greatest acts of generosity in the history of the Library." The Carol M. Highsmith Collection is featured in the library's Prints & Photographs Division, alongside the likes of Dorothea Lange's Dust Bowl and Depression photographs.
In fact, it was partly Lange's work with the Farm Security Administration that inspired the now-70-year-old Highsmith to begin her own project of documenting all 50 states through her nonprofit
This is America! Foundation
. Chances are, you've seen the results before. The United States Postal Service featured Highsmith's photographs of the Jefferson Memorial and the Lincoln Memorial on stamps, and her work has appeared in Smithsonian Magazine, Time, the New York Times, and the Washington Post Magazine.