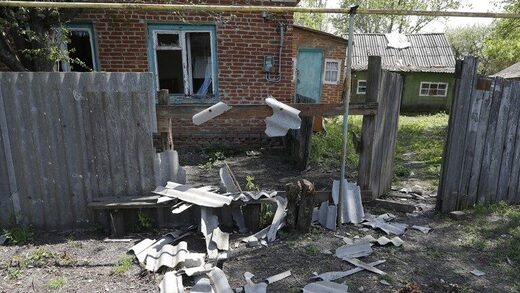 The Kremlin is calling for additional measures to strengthen security at the Ukraine border.
Additional steps will be necessary to strengthen security in Russia's regions bordering Ukraine because of repeated shelling by Kiev's forces, President Vladimir Putin's spokesman Dmitry Peskov said on Thursday.
This comes after a Ukrainian artillery strike on Solokhi, a village in Belgorod Region located about 11 kilometers from the Ukrainian border, left seven Russian civilians injured and one dead on Wednesday.