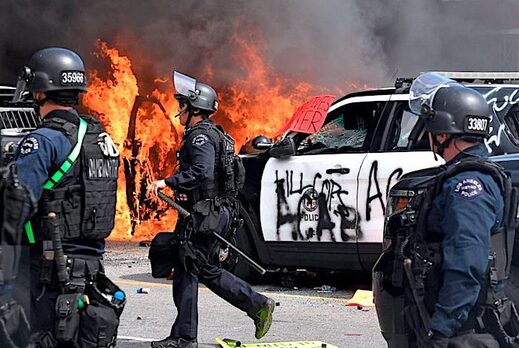 The killings of African Americans at the hands of police officers has continued unabated in the United States. In the past year, the deaths of
Breonna Taylor in her bed
and
George Floyd by public asphyxiation
are two of the most egregious.
As the officer who knelt on Floyd's neck was being tried for the killing in court,
another officer shot and killed Daunte Wright
.
Scholarly research has begun to
document the traumatic consequences of police killings on African Americans.
One study finds the effects on Black males meet the "
criteria for trauma exposure
,"
based on the latest edition of the
Diagnostic and Statistical Manual of Mental Disorders
, used for psychiatric diagnoses.
Besides police use of force in North America, one of the trajectories of my research focuses on
armed insurgency in sub-Saharan Africa
.
I am beginning to observe in the U.S. some of the social conditions necessary for the maturation and rise of an armed insurgency.
The U.S. is at risk of armed insurgencies
within the next five years
if the current wave of killings of unarmed Black people continues.