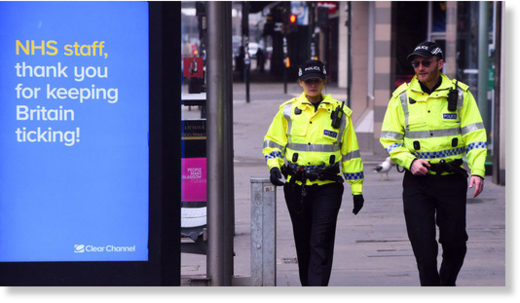 After clamoring for stricter measures, some in the UK have started complaining about a "police state." Transport minister Grant Shapps admitted some officers had been "heavy-handed" but insisted most have been doing a "good job.
The mood of most Britons seems to be shifting, just one week after Boris Johnson announced a coronavirus lockdown.
Following a raft of calls for more draconian measures, and criticism of the government for not imposing stricter controls, the country now appears to be concerned about a loss of civil liberties and about the hugely-damaging economic fallout.
Police have widely been slammed for being 'over-zealous' in enforcing the new rules, brought in to slow the spread of Covid-19.