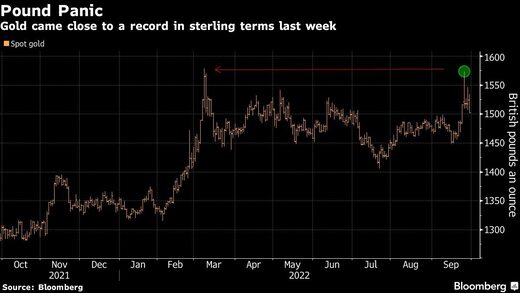 When the pound slumped as Kwasi Kwarteng presented his mini-budget, some Britons rushed to the safety of a haven that's recently lost its luster: gold.
As the UK currency slid to an all-time low early Monday, bullion priced in pounds climbed close to a record. That would typically encourage selling and deter buyers, but this time round the turmoil in British bond and currency markets
increased the allure of the precious metal.
"Buying has increased exponentially,"
said Ash Kundra, who runs coin dealer J Blundell & Sons in London's historic Hatton Garden jewelry quarter.
"I keep running out of coins, I keep running out of bars."