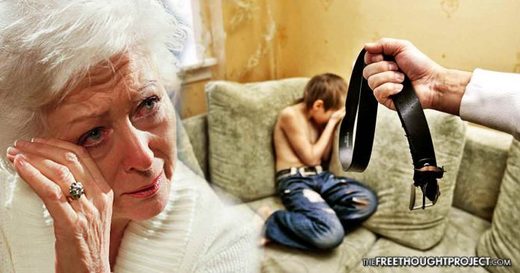 Two cops with a fondness for corporal punishment are under criminal investigation for possible child abuse, after telling a woman to beat her 9-year-old grandson with a belt.
As
The News Tribune reports
, the officers not only urged to do it — contradicting the advice of Catholic Community Service workers who were present — but showed her how. They suggested she could use a small extension of her hand, since she was physically limited, and said it was her legal right to beat the boy.
Even more astonishingly,
the boy was bleeding from broken glass after a panicked rage episode, and had a diminished mental capacity
-
which the officers knew about from a previous encounter
. The boy had been committed to a hospital in April, and then in May was choked and abused by a babysitter.
On June 5, the boy had a breakdown when his grandmother went to get prescriptions following a back surgery and asked two therapists to watch him for the brief period. When she returned, he had broken all the glass he could find and locked himself in the house.