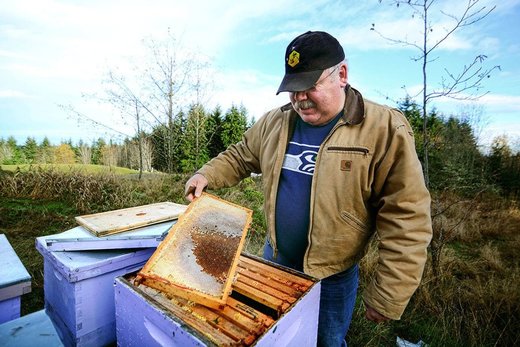 More than 300,000 honey bees have been killed in a suspected poison attack, in which alleged vandals devastated at least 20 hives at a private bee farm in Washington.
Owners at the Sequim Bee Farm thought a bear got its paws on their honey when they saw one of their hives knocked over. However, that story just did not pan out.
"We knew a bear wouldn't just stop pushing over with all the honey in the hive," Buddy Depew
said
, according to
Peninsula Daily News
. "I got to looking, and the rest of the hives, the bees, were all gone."
Depew then found that even though the bees were gone, honey in those hives was left untouched. He now believes that vandals poisoned his bees, specifically because yellow jackets, known to steal honey rather than make, were also dead.