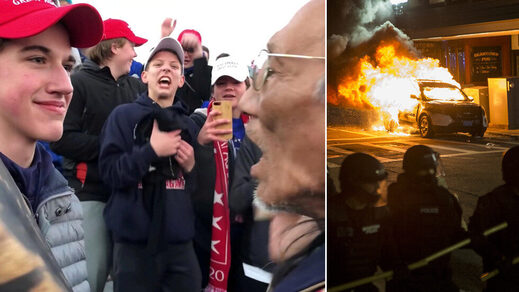 Two pro-Black Lives Matter activists in the US, charged with multiple felonies, are promoted by the mainstream media as real-life American heroes and martyrs. But who will speak out for the truly innocent?
In the wee hours of May 29, as Black Lives Matter riots were engulfing sections of New York City, Brooklyn lawyers Urooj Rahman and Colinford Mattis made one of the worst career moves of their young lives. But you'd never guess that from the glowing media coverage that followed.
With Mattis behind the wheel of their vehicle, Rahman lit the fuse on a Molotov cocktail, improvised from an empty beer bottle, and tossed it into a police cruiser that had already suffered mob damage. The police gave chase and the two were duly arrested; they now face up to 45 years in prison.