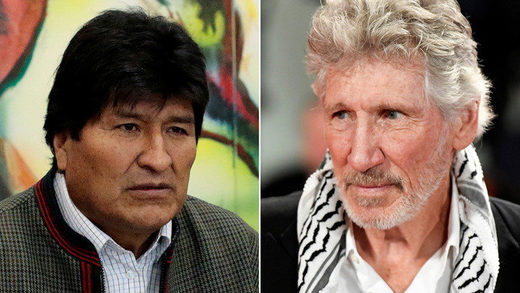 Bolivian President Evo
Morales was "ripped away from his people by greed," former Pink Floyd frontman Roger Waters said in a message of support to the exiled leader, ousted in a coup and forced to seek asylum in Mexico.
"Evo Morales, if you see this, more power to you. I hope your exile is short, your people need you.
They need a leader like you,
" Waters said in the video posted online, adding that the socialist leader had done a "great job" as the country's first indigenous leader.
"You've pulled so many of your people out of poverty and gave them a sense of dignity,"
the rock 'n' roll legend said.
"You have right and history on your side and the sooner you are able to come home to your beloved Bolivia, the better it would be for the people and for you... but also for the rest of us."