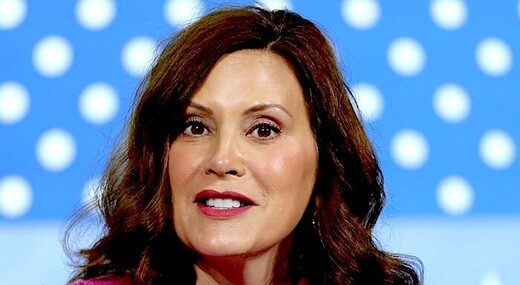 The final three men on trial for a plot to kidnap Democratic Michigan Gov. Gretchen Whitmer were found not guilty Friday, according to ABC News.
Fourteen men were charged over the plot to kidnap the governor from her Antrim County vacation home in 2020.
Eric Molitor, along with twin brothers William Null and Michael Null, were found not guilty on all charges
by a jury Friday after a three-week trial, ABC News
reported
.
The FBI has been heavily criticized over its role in the plot, with several defendants arguing that FBI agents actively encouraged alleged participants to engage in illegal activity. Moreover, a jury previously acquitted two men alleged to have been involved in the plot after the defense argued that the
FBI's encouragement of the plan constituted entrapment.
Michael Hills, who represented a previously acquitted defendant, Brandon Caserta, called the FBI's conduct "unconscionable" in April 2022,
according
to the
Washington Post.
FBI Special Agent Mark Schweers testified that there were some meetings where FBI informants outnumbered those plotting the kidnapping,
according
to Fox 17.
William Null, as well as Molitor, testified that they were unaware of what was really happening until the last minute, according to ABC News. At least 12 FBI
informants
or undercover agents were involved in gathering information about the plot,
according
to Buzzfeed.
Defendants said FBI-affiliated individuals encouraged militia members in planning the plot and facilitated certain interactions, making them a key part of the plot,
according to Buzzfeed.
Without the FBI's influence, defendants believed the plot to kidnap Whitmer may not have existed,
BuzzFeed reported.
During a retrial of two defendants in August 2022, it came out during cross-examination with FBI Special Agent Christopher Long that FBI informants allegedly
shared
a hotel room and smoked weed with the one of the men implicated in the plot, Barry Croft Jr.,
according
to the
Detroit Free Press
. Croft was sentenced to 19 years and 7 months in prison in December 2022, ABC News
reported
.
In total, nine Wolverine Watchmen militia group members have been convicted in the plot,
according to ABC News.