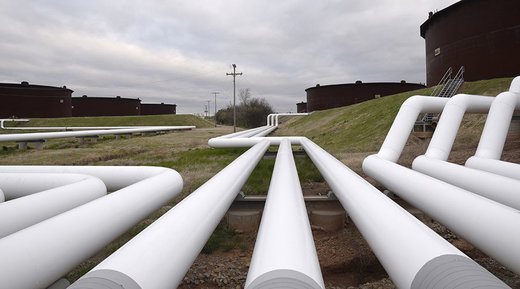 An oil spill in Oklahoma forced the shutdown of a major, 850,000-barrel per day pipeline system that supplies crude oil to Texas refineries. The incident follows another pipeline rupture in Pennsylvania, where 55,000 gallons of gasoline poured into a river.
As of Monday, the Seaway Crude Pipeline Co. has resumed pumping at its 450,000-barrel-a-day (bpd) Loop (twin) pipeline, which was shut down "as a safety precaution" following the spill at a parallel pipeline.
"Vacuum trucks are being used to recover the crude oil and return it to storage tanks onsite," the company said in a
statement
Monday, as clean-up operations continued.