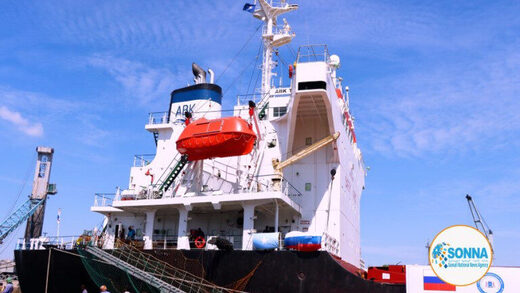 Somalia has taken delivery of 25,000 tons of humanitarian wheat from Russia, according to the East African nation's news agency,
SONNA
. A cargo ship carrying the aid arrived in the country's port of Mogadishu on Thursday.
Russia's ambassador to Somalia, Mikhail Golovanov, who arrived in Mogadishu on Saturday ahead of the delivery, handed over the free grain to Somalia's minister of maritime transport and ports, Abdullahi Ahmed Jama.
Moscow has committed to assisting Somalia in dealing with a hunger crisis caused by prolonged droughts and recent floods that affected most of the country's governorates, displacing around 250,000 people.
The UN food program said last month that an estimated 4.1 million people in the country will face acute hunger by the end of the year.
Last month, Russian Agriculture Minister Dmitry Patrushev announced that two shipments of free grain had left for Burkina Faso and Somalia as part of a pledge made by President Vladimir Putin at the Russia-Africa summit in July.