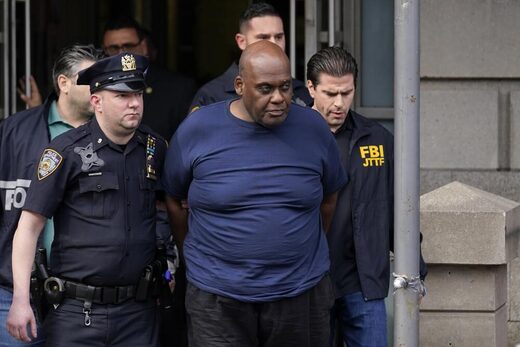 Frank James, the suspected
Brooklyn subway shooter
, entered a not guilty plea in Brooklyn Federal Court during his arraignment Friday.
On April 12, James
allegedly set off smoke bombs
and shot passengers on an N train during morning rush hour in Sunset Park, Brooklyn. More than two dozen people were hurt. No one was killed.
During the manhunt for the suspect, James called Crime Stoppers and told police he was in the East Village.