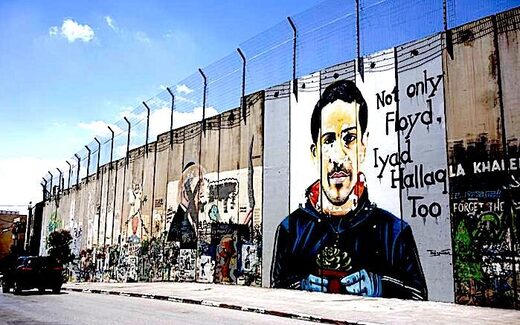 Israeli prosecutors on Thursday charged a border police officer with reckless manslaughter in the deadly shooting of an autistic Palestinian man in Jerusalem's Old City last year.
The indictment came just over a year after the shooting of
Eyad Hallaq,
whose family has criticized Israel's investigation into the killing and called for much tougher charges.
The shooting has drawn comparisons to the police killing of George Floyd in the United States.
Rights groups say Israel rarely holds members of its security forces accountable for the deadly shootings of Palestinians. Investigations often end with no charges or
lenient sentences
, and in many cases witnesses are not even summoned for questioning. The officer, who remains unidentified in the indictment submitted to the Jerusalem District Court on Thursday, was charged with reckless manslaughter, and if convicted could face up to 12 years in prison.
"We want justice for our son," Hallaq's father, Khairi, said in response to the indictment.
"Why is it that when an Arab kills they say he is a murderer and when an Israeli kills they say reckless manslaughter?"
Hallaq, 32, was fatally shot just inside the Old City's Lion's Gate on May 30, 2020, as he was on his way to the special-needs institution that he attended.
The officer's commander, who was also present during the incident, was not charged.