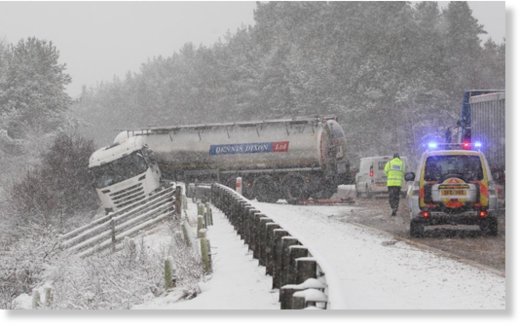 Deep snow and sleet make conditions extremely treacherous for drivers all over the country
Scotland's roads descended into chaos today after heavy blizzards battered the country - causing a series of nasty crashes.
The dangerous whiteout arrived this morning swamping Lanarkshire before sweeping across the rest of the west of Scotland.
The heavy snow and freezing temperatures caused mayhem for drivers who encountered extremely treacherous conditions on the roads throughout the country.

A number of collisions took place in the Highlands while several other routes were closed due to ice and snow.