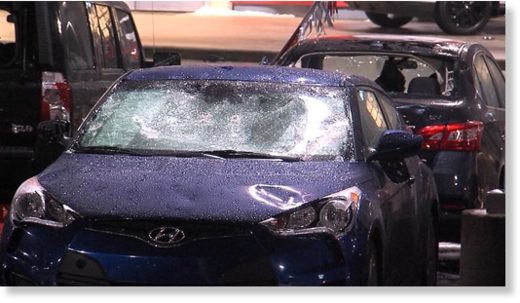 There's a lot of storm damage in Cullman County. The Cullman County School district announced classes would be canceled on Tuesday, due to the extent of the damage.
Hail battered hundreds of cars on the lot of Mitch Smith Chevrolet. Jerry Hayes confirmed that nearly all of the windshields have busted and the vehicle bodies have sustained heavy damage. The same thing happened 23-years ago to the same dealership.
Mitch Smith salesman Clint Chapman estimated the damage could exceed $4 million.