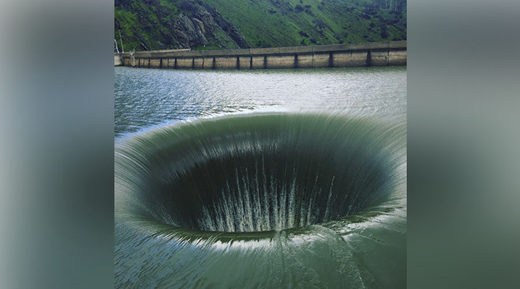 Extremely heavy storms in California have raised a Napa County reservoir to its highest level in more than a decade, with huge rainfall forming an unusual overspill phenomenon that hasn't been witnessed in years.
Part of Napa County's Monticello Dam, , provides drinking water to the California cities of Vacaville, Vallejo and Fairfield.
Given its 1.6 million acre ft water capacity, the reservoir has been parched in recent times due to California's lengthy drought.