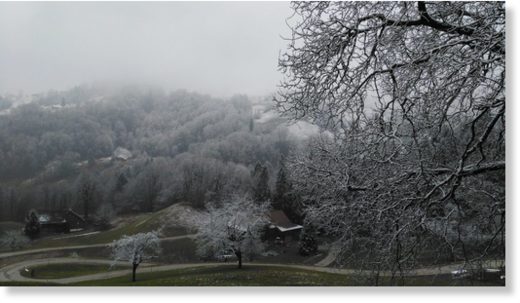 It's a case of "now you see me, now you don't" as the Swiss spring takes a break in the north of the country.
After a snowy weekend in some places, much of Switzerland is set for a cold and grey start to this week
with maximum temperatures in the north of the country only just above freezing.
While Geneva can expect to bask in a decidedly more spring-like maximum temperature of 8C on Monday, in Zurich, Bern and Basel the mercury is set to top out at 3C. Meanwhile, in St Gallen it will be a decidedly cold -1C.
There isn't much relief in sight either:
weather in the north of Switzerland is expected to remain on the chilly side until the weekend. Night time temperatures will be between -3C and -6C up until Friday
. On the plus side, skies should brighten from Tuesday onwards.