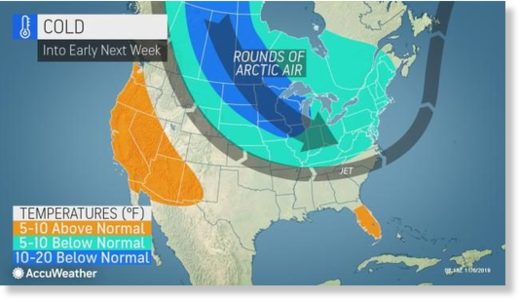 Winterlike temperatures that pushed into the northern Plains through the middle of this week
will continue charging south and east through the into the weekend.
Cold air arrived in the northern Plains on Wednesday into Wednesday night.
Temperatures dropped into the single digits from Montana to the Dakotas and into northern Iowa throughout Wednesday night.
The normal low temperature for this region during the beginning of November is in the middle to upper 20s F.
The cold air did not stop in the northern Plains as near-freezing temperatures followed a cold front sinking south into Texas through Wednesday night.