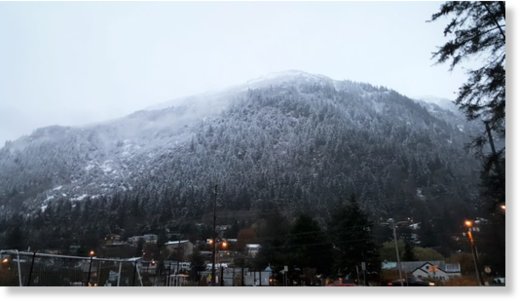 National Weather Service meteorologist Edward Liske said
this season is the first-time Juneau has seen measurable snowfall before Fairbanks since about 1940.
The National Weather Service reported Sunday that Juneau is one of the first communities in the state to see measurable snowfall this year.
"Fairbanks has not seen any snow yet so far this season, neither has Anchorage. Nome has had zero. Kotzebue has had zero," Liske said. "The only place that really has had measurable snow this season has been Barrow with a tenth of an inch so far."
The incredible October continues! Juneau has not seen measurable snow before Fairbanks since 1940! #akwx pic.twitter.com/Ap5nosquur

— NWS Juneau (@NWSJuneau) October 16, 2016