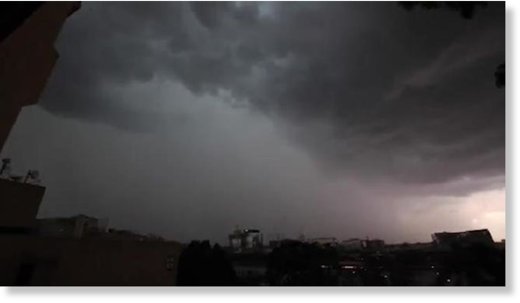 A fierce storm that swept through the Brisbane region has left two people injured and thousands without power.
A traffic controller was struck by lightning on the Gold Coast. She had no visible injuries but was taken to hospital as a precaution.
A 13-year-old boy was taken to hospital with hip and leg injuries when a tree fell on him at Forest Lake, in Brisbane's southwest.
Electricity supplier Energex was working throughout the night to restore power to nearly 7000 customers.
There were more than 6000 lightning strikes during the Wednesday afternoon storm that also brought strong winds and hail to the Gold Coast, Logan and Brisbane.