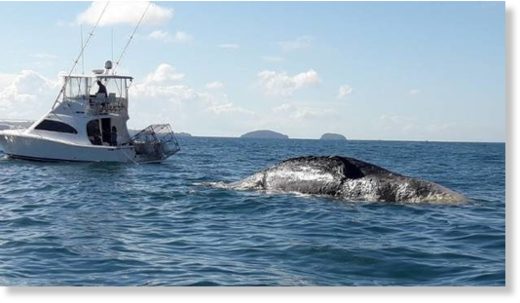 A stinking, rotting dead whale found near Coromandel Peninsula's Tairua beach on December 9 was heading for shore.
David Wadams, who has had a holiday home in Tairua for the past 27 years, said he spotted the whale from the beach about 7:30am, when he went to see if conditions were suitable for fishing.
"I could see a large, dark object bobbing up and down in the waves about no more than five to seven hundred metres out," he said.
"I was going out fishing anyway so when I went out in my boat I went down to have a look and there it was."