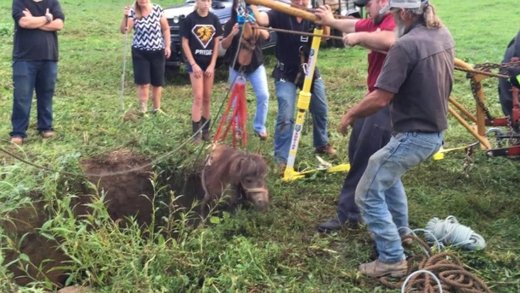 A miniature horse who was missing for 10 days is back in his stable tonight.
Elvis, a family favorite, was found 20 feet down a sinkhole on his owner's property in Garrard County.
"And we brought him back from the dead. He's alive, healthy and doing great," said Robin Snowden, the property owner.
The Snowdens thought Elvis had run away, or was lost in the woods.
They had no idea he was still on the property until a worker noticed a large sinkhole, with Elvis at the bottom.