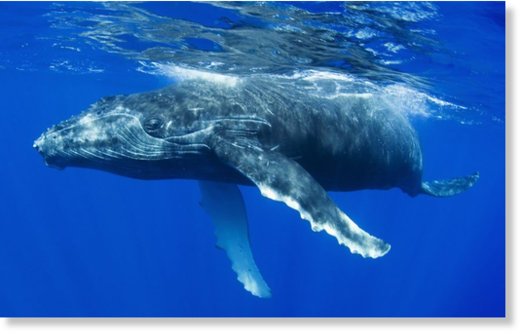 Remove one whale from the list of total number of humpback whales around the world as a young member of the family has been found beached near Pescadero, California.
Humpback whale species is an endangered species whose one whale washed ashore at Pescadero's Bean Hollow State Beach. It was a 32-foot juvenile female humpback whose carcass was found on Monday at the beach.
Seagulls were also seen on Monday flying over the dead whale. Officials came to know about the beached animal when some Austrian tourists noticed something unusual on the beach. According to the tourists, they were en route to Monterey when they stopped to check what was wrong there. No one in the group was sure what it was. At first, they thought it could be a huge tent or something similar to it, said Verena Ebner, a witness.
While providing details on the whale carcass, Lisa Schiller, who saw the whale closely, said it was shredded completely, and it was very sad to see that. Another witness, Lesya Castillo, said, "Picnickers also stopped, but the stench quickly drove them away. The smell is incredible. We're going to go a little bit farther".