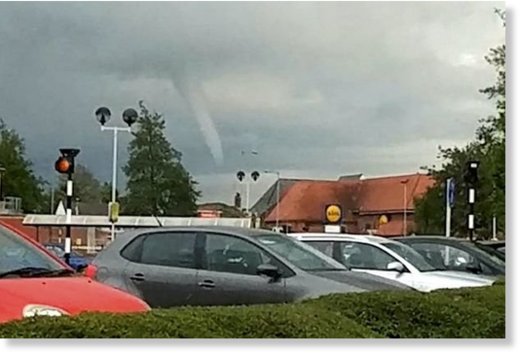 This is the dramatic moment a mini TORNADO was spotted sweeping its way through the British countryside.
The twister, which stretched hundreds of metres in the air, was captured on camera by shocked locals in the sleepy market town of Spalding, Lincs.
Shocking footage shows it moving across fields and roads, sucking up debris as it tore through the countryside on Wednesday.
The unusual weather phenomenon - more commonly spotted in areas of North America - is the latest erratic weather event to be seen in Britain this spring.