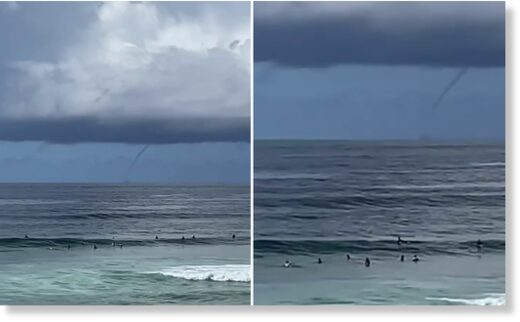 A Sydney woman could hardly believe her eyes when she spotted a spinning column moving across the sea.
Kasia Kapusta, 43, spotted the so-called waterspout off the coast at Maroubra Beach on Tuesday morning.
"It looked incredible," she said.
"I've been living in Maroubra for five years and I've never seen anything like it."
Waterspouts are a form of wind vortexes that form over water, scooping up the liquid and dragging it towards the sky.