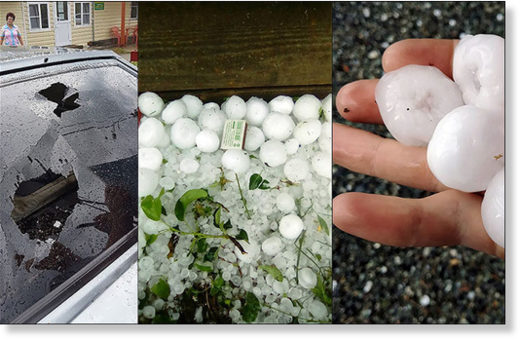 Strong hail storms hit in several settlements in Altai region, breaking car windows, damaging roofs of buildings and destroying greenhouses.
In some areas it wiped out future harvests.
Subscribers of Barnaul22, a public group on Vkontakte, say a thunderstorm with hail hit Polkovnikovo village in Kosikhinsky district and ruined all crops there.
Similar carnage was in Nalobikha village and along the Buysk highway.