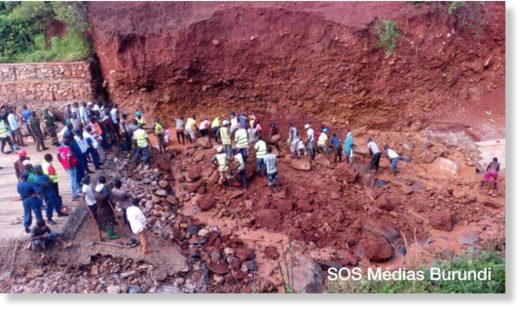 A landslide triggered by heavy rain left at least 6 people dead and 3 injured in Burundi.
The incident occurred early on 16 March near the Gasenyi river in the east of the capital, Bujumbura, where heavy rain caused a hillside to collapse.
Burundi police said the landslide was near National Highway 1 in the city. Police later confirmed that search teams had found 6 bodies and 3 injured. It is thought that the victims were construction workers who were working on engineering projects along the river.