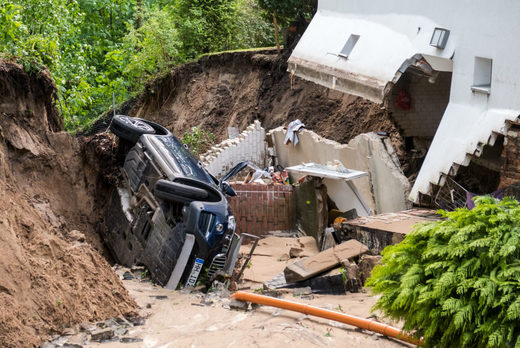 After heavy storms hit regions of the country on Thursday, the fire services responded to some 2,000 emergencies, ranging from streets filled with water to flooded basements.
Just as German meteorologists predicted
, heavy rain, wind and hail hit much of the country on the public holiday. Though no injuries were reported due to the weather, northern Germany was particularly hard hit by the storms.
Fire brigades in the north of the country had their work cut out, responding to close to 2,000 calls mainly in Schleswig-Holstein and in the Hamburg area.
On Friday morning in Oststeinbek, a municipality east of Hamburg, cellars full of water were still being pumped. Oststeinbek's historic water mill was also washed out. A few houses had to be evacuated in the vicinity and some of the house's walls had even collapsed. In neighbouring Havighorst, an underground car park was flooded in up to three metres of water.