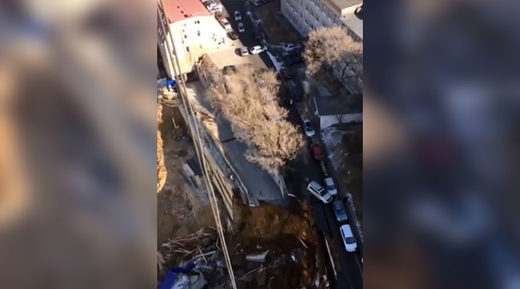 A vast sinkhole estimated to be 15 meters wide and 20 meters deep has caused a major road collapse in the city of Vladivostok in Russia's Far East.
The incident took place during excavation works while a building was being constructed, the local administration said on its
website
.
People at the nearby Seaside Regional Institute of Education Development were evacuated following the collapse. The collapsed part of the road was cordoned off by police.
"It all happened during a lunch break... We heard a loud noise and looked in the window - a concrete wall collapsed in the abyss [on the road]. Then a big sinkhole began to form on the road," an eyewitness told TASS.