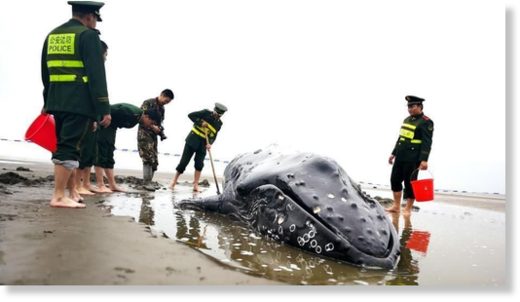 A young humpback whale that beached itself in Qidong, east China's Jiangsu Province, died on Wednesday, after became stranded for a third time in three days.
The 7-meter long whale, 3 to 5 years old, was found stranded in shallow water and died after struggling for hours in a rising tide.
Local police and fishermen twice tried to rescue the whale after it was first discovered stranded at noon on Monday, with a boat sent to direct it toward deeper sea.
On Tuesday afternoon, the 2.8-tonne whale ran ashore again only 3 km away, and was again rescued.