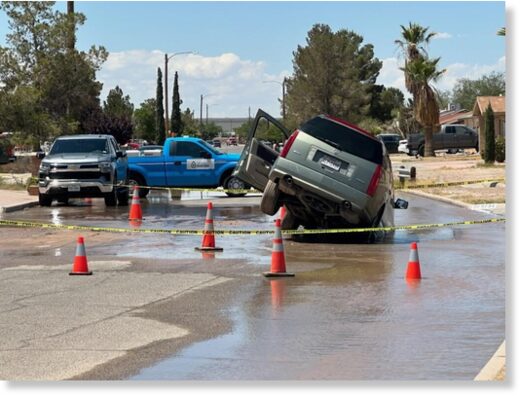 A sinkhole along Penjamo Drive near Socorro Road opened up Tuesday.
The front-end of an SUV went into the sinkhole at 9734 Penjamo Drive.
An El Paso fire spokesman stated two people fell into a sinkhole.
A police officer was able to help the induvial out of the hole
No injuries were reported.