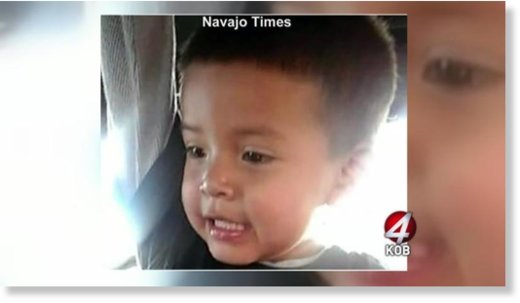 Shaken by a vicious dog mauling that killed a 3-year-old boy on the Navajo Nation, local leaders are expressing anger over the attack, saying encounters with stray and feral animals on the vast reservation are all too common and more could have been done to prevent the tragedy.
A report from the Navajo Nation Animal Control Program confirmed the child was attacked in the area of Dilkon, Arizona, on July 14 by a pack of dogs, but it does not list the dogs' breeds or indicate whether they were strays or had an owner. Citing the report,
a spokeswoman for Navajo President Russell Begaye said five dogs mauled the boy before authorities arrived on the scene in response to a telephone message of a fatal canine attack.
Two dogs were shot and killed on site, and the other three were euthanized at an animal shelter in Fort Defiance, Arizona, according to the report. All of the dogs tested negative for rabies.
"People have told me that they had reported on these dogs before, but nobody came around until (the attack) happened," said Cecil Hubbell, president of the Navajo Nation's Wide Ruins Chapter, where the boy lived with his mother. "People overlook these things. They don't check up on it, and now we got a 3-year-old boy that is gone."