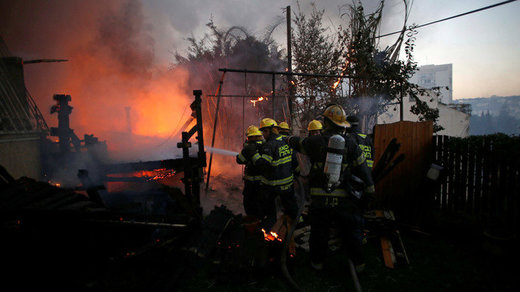 Tens of thousands of people were told to immediately evacuate Israel's third largest city, Haifa, as wildfires encouraged by extreme wind rage through the country for the third day.
Israel's Prime Minister Benjamin Netanyahu blamed "arsonist terrorism" for the blaze.
More than 80,000 people were forced to leave their homes and rush from Haifa while authorities struggle to bring the fire under control. It has been spreading especially quickly due to dry weather and strong winds.