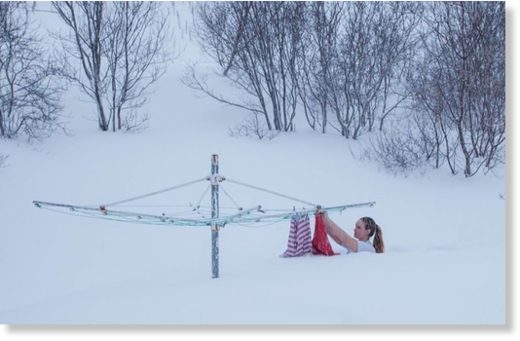 Photographer Rebekka Guðleifsdóttir who lives in Ísafjörður in the West Fjords of Iceland wanted to show her husband, who lives in the capital,
how much it had snowed overnight
and posted a photo of herself hanging out the washing on her Facebook page.
Having the washing line in the photograph was to help people assess the amount of snow she tells Mbl.is.
Rebekka grew up in Florida and then moved to Hafnarfjörður, a town just outside of Reykjavik, so these extreme conditions are quite exotic for her. However, her husband who is from Húsavík in North Iceland had told her stories about such heavy snowfall.