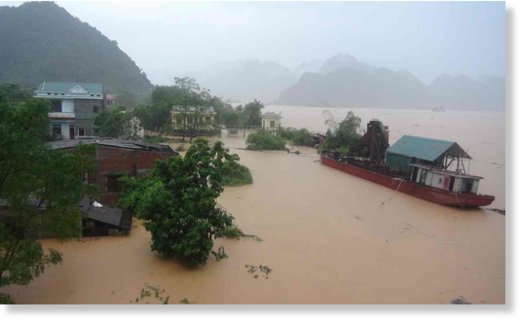 At least 11 people have died and several more are missing in heavy flooding in central Vietnam, state media said on Saturday, with tens of thousands of homes completely submerged by water.
The communist government has ordered local authorities to mobilise the army and police to rescue trapped residents following heavy downpours, state-run Vietnam television reported.
The channel said at least 11 had died in the flooding with some 27,000 homes under water in the region.
Local official Nguyen Huu Hoai said the death toll was seven in Quang Binh province, but added that conditions were improving.