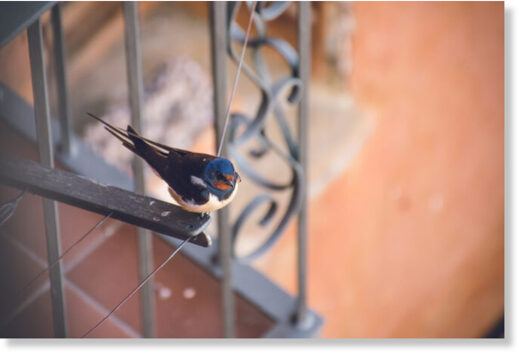 French bird protection association La Ligue de Protection des Oiseaux (LPO) in the Lot in southwest France has launched a campaign to save swallows, after hundreds have been found dead due to bad weather.
Residents in the Lot, in the Midi-Pyrénées, Occitanie, have reported that many swallows have been suffering in the cold and wet weather conditions, and have been dying from exhaustion after becoming drenched and freezing.

Stéphanie Plaga Lemanski, director at LPO Lot, told local newspaper La Dépêche: "One school in the department counted almost 50 dead swallows in its playground, and the commune of Corn found around 20 dead. It's a massacre; a desolate spectacle of corpses."