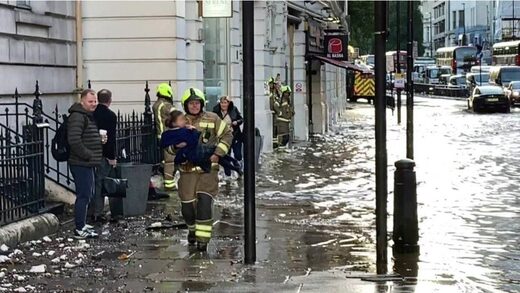 Flooding hit parts of London after heavy rain overnight, causing disruption on the roads and railways.
Shops and offices in Knightsbridge were hit by a deluge, leaving some unable to get to work as motorists tried to navigate waterlogged roads. Torrential downpours caused by a cold front sweeping eastwards have affected other parts of the UK, with part of the M23 in Sussex closed.
Tube lines and the London Overground have reopened after earlier closures.