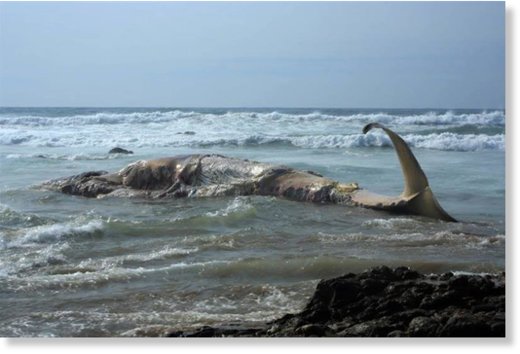 Beachwalkers stumbled across a decomposing whale washed up on Southbroom beach this morning.
Madelene Stopforth, (52), of Margate was walking along the beach with her husband when they found across the carcass wedged up between the rocks, about half a kilometre south of Southbroom's main beach.
She described the sight as very gory, as the whale's flesh was peeling off it's massive body.
"The mammal's backbone was sticking out and it's intestines, which were full of gas and looked bubbly, were floating in the water."