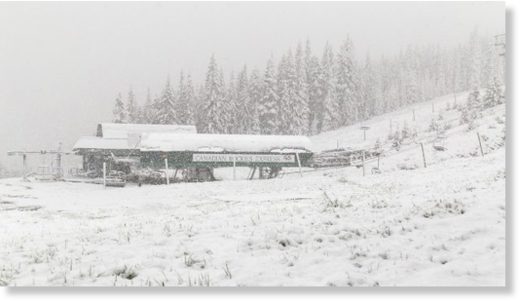 The ski hill's been closed for over a month, but Marmot Basin is covered in snow. In June.
Brian Rode, Vice-President of Marketing and Sales at Marmot Basin says he can't remember seeing this much snow this late in June.

"Never! At least not that I can recall in my 41 years here."
A snowfall warning is in effect with about 10cm of snow expected
in areas from Jasper to Banff, especially in higher terrain.