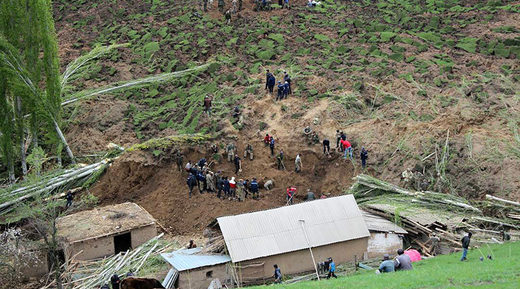 At least 24 people, including 11 children, have been buried in mud and rubble after a massive landslide swept over a village in Kyrgyzstan, preliminary information from the Kyrgyz Emergencies Ministry said.
The landslide hit several houses in a village in the Uzgen district of the southern Osh region early on Saturday. The victims, who were in their houses at the time, are believed to be buried under mud and rubble, the ministry added.
"All 24 citizens of Kyrgzystan, nine of them children, died under the landslide in the south of the country,"
Emergencies Ministry spokeswoman Elmira Sheripova
told
AFP.
So far no survivors or bodies of the killed have been recovered.
On Saturday evening, the search was suspended until morning.