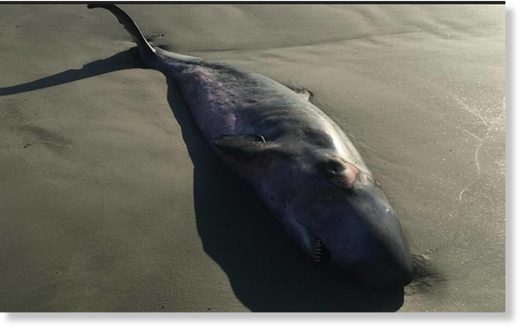 When Joanne and Mike Loftus spotted a whale struggling in the surf Thursday night on Daufuskie Island, they helped push it back out to sea.
Watching it swim away, the two were excited.
"We thought we saved its life," Mike said.
When the pair went back out Friday morning for turtle patrol, they saw that the 11-foot male pygmy sperm whale had washed up dead.
Mike said he learned an important lesson from the experience.
"When you see a beached whale, you're supposed to stay away and call authorities, because it could be diseased, ... and if you push it back out, it could be attacked by sharks and have a violent death, instead of the death it's supposed to have," he said.