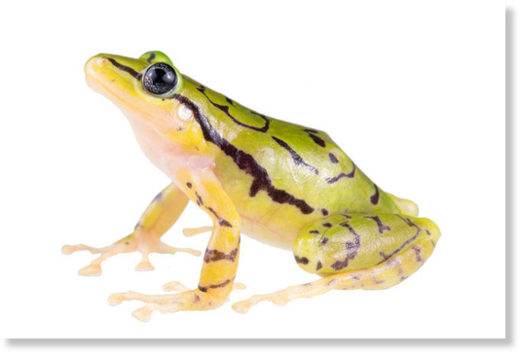 A
yellow-green frog with eye-catching stripes that was discovered recently in Ecuador's cloud forests has now been deemed a new species of rain frog
, according to a new study.
Across the U.S. and Canada, there are about 110 described
frog species
. By comparison,
Ecuador — which is about the size of Colorado — is home to 570 frog species, and counting
, according to the researchers. The latest species discovery in Ecuador came from an expedition that focused on studying a similar, threatened frog called the ornate rain frog (
Pristimantis ornatissimus
).
Scientists previously thought the ornate
rain frog
population was a single species.